Coming to PC and other consoles later in the year, Ukrainian indie developer Wild Fields have now seen their pit lane party game published with Speed Crew released for the Nintendo Switch today, June 8th, 2023.
It's priced at £16.75 for a digital download from the Nintendo eShop. The game offers 48 levels covering racing from the 1970s to the present day with a custom soundtrack, cars and environments to evoke each decade.
There's a storyline based around antihero Dominion Torrento, but the main focus in on the potential for chaos with local or online multiplayer for up to four people. Particularly when you need to fix vehicles whilst dealing with fires, and dynamic levels, and the occasional meteor or lightning strike as well. And there are more than 40 ways to actually fix whatever problems have occurred during the race.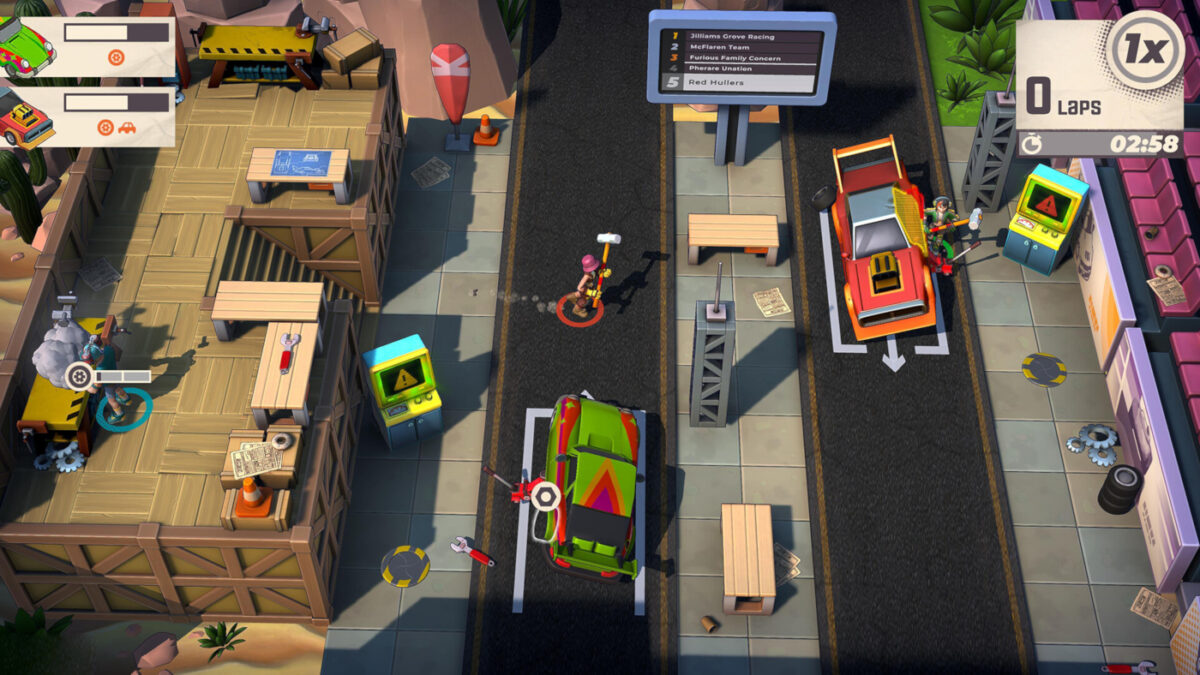 It might not be sim racing, but anything that involves cars and videogames is always interesting. And while it might be fun right now to try and navigate the chaos these games always create, particularly when playing with family and friends on your sofa, it might even inspire someone to pick up some spanners in real life. Even if it's going to be tricky to match the precision of an F1 team, or a NASCAR crew.
And while it might be Wild Fields first title, the development team have experience working for other studios since 2012.
Speed Crew is available for the Switch via the Nintendo eShop, here. It's listed for the PC on Steam if you fancy adding it to your wishlist and should be coming to Xbox and PlayStation consoles in 2023. And you can keep up with the latest Speed Crew news, updates and DLC, here.