Expand your range of haulage options with the Wielton Trailer Pack out now for Euro Truck Simulator 2. It adds six officially licensed trailer types, along with a whole host of accessories and paint schemes.
The Polish manufacturer is the third biggest producer of semi-trailers in Europe, and leads sales in various countries. The team behind Euro Truck Simulator 2 teased their inclusion after a visit to their production plant, and the license means they can be accurately detailed based on information and collaboration with Wielton.
Once you've bought the DLC for £3.29 via Steam, you can pick from the following six trailer types:
Bulk Master – High Volume Dumper
Strong Master – Steel Dumper (3 axle and 4 axle)
Weight Master – Aluminium Dumper
Curtain Master – Curtain Sider (with optional dropside)
Dropside Master – Dropside
Dry Master – Dry Van (2 axle and 3 axle)
You can then add accessories including tool boxes, side protection guards, water tanks, fire extinguishers and more in the usual manner. Before choosing from a range of officially licensed trailer paint schemes to complete the look of your semi rig.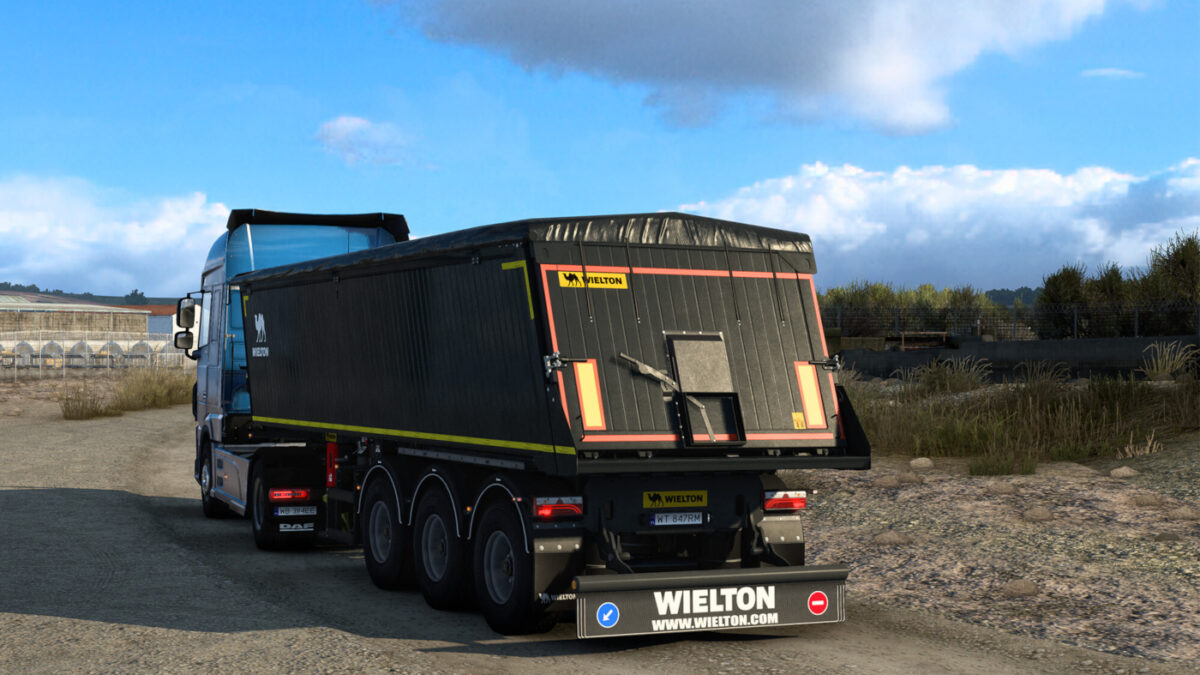 It's the third DLC pack released with official licensed trailers, following on from the arrival of Schwarzmuller in 2016, Krone in 2018, and Feldbinder in November 2022. Along with the Heavy Cargo Pack, which enables specific delivery tasks in the truck sim.
You can keep up with the latest Euro Truck Simulator 2 news, updates and more, here. Or check out the American Truck Simulator news, here, along with our full American Truck Simulator truck list.
Euro Truck Simulator 2 and all official DLC are available on Steam, here, and you can find American Truck Simulator and all DLC to buy via Steam, here.