Originally announced back in 2020, you'll finally be able to build and test drive a range of vehicles before handing them over to paying customers, as Offroad Mechanic Simulator launches on Steam.
There's a 15% discount on the normal £16.75 price until July 31st, 2023, and also on a bundle with either Car Mechanic Simulator 2021 or the 2018 version, all developed by Polish studio Image Power. So you can spend a lot of time with your virtual spanners.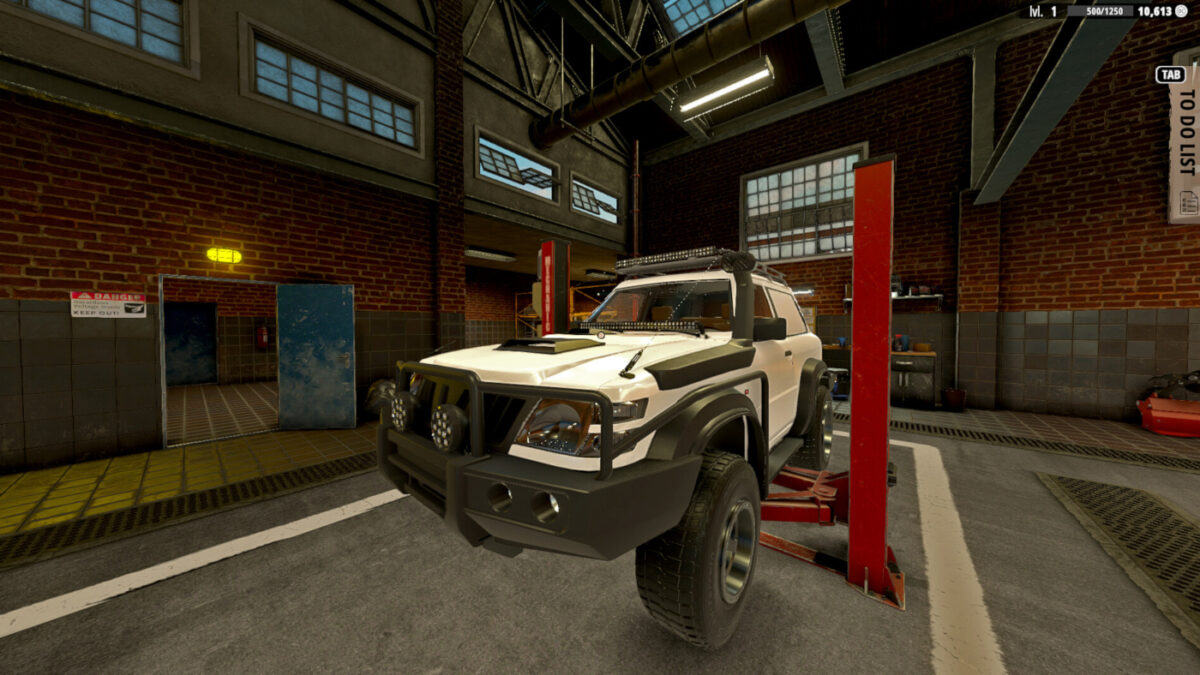 With Offroad Mechanic Simulator, you'll accept contracts from clients to prepare their cars for extreme terrain. And after fitting raised suspension, snorkel, and other parts, you'll be able to test the finished vehicle on a range of different tracks, before giving it a quick wash and handing it over.
The driving experience also includes more than 50 races to complete, and the action takes part in two large environments, Forest and Desert, with different weather conditions, night driving, and also a free ride mode.
You'll need to stay in a set budget with each project. Then with the money you earn, you'll be able to purchase tools and improve your workshop. And you'll get to work on increasingly expensive cars and off-road vehicles as you progress through the single player campaign.
At launch there are six vehicles included, inspired by classic offroaders. But you'd imagine more could arrive in DLC, following the model of Car Mechanic Simulator, and also due to the fact tinkering and building DIY creations is such a large part of the real world off-road scene.
Offroad Mechanic Simulator is available for the PC via Steam. And you can keep up with the latest Offroad Mechanic Simulator news, updates and DLC, here. Along with all the other mechanic simulators we've covered, here.