Help to educate the youth of America as officially-licensed School Bus DLC is coming to Bus Simulator 21 Next Stop on August 30th, 2023.
The sim available for PC, PlayStation and Xbox consoles has not only gained Next Stop in the title, but the Official School Bus Extension includes vehicles licensed by US manufacturer Blue Bird. So you can drive a big yellow bus and perform your best impressions of Otto from The Simpsons.
Three iconic buses will be available:
Blue Bird All American FE: A 40-feet front engine school bus consisting of 2 axles, 2 doors and a total capacity of up to 89 passengers.
Blue Bird All American RE: A rear engine school bus featuring a capacity of 89 passengers, 2 axles, 2 doors and a total length of 40-feet.
Blue Bird Vision: A total of 83 passsengers fit into this 40-feet gasoline school bus, with 2 axles and 2 doors.
And you'll also get school trips as a new mission type on both maps included in the main game, as you have to pick up pupils from various points and transport them to different schools. Before collecting them and operating the home journey at the end of the day as well.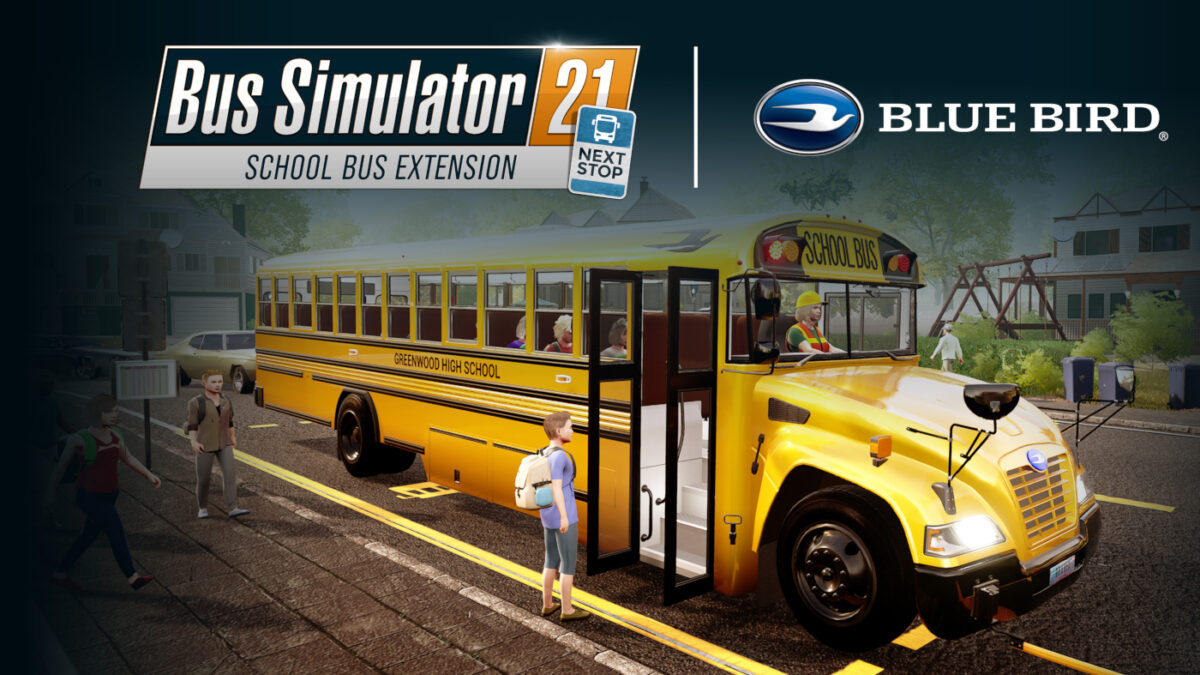 The simulator was released in September 2021, developed by stillalive, and published by Astragon Entertainment. The Next Stop season began in 2023 with a major update and the first DLC, which was the Ebusco Bus Pack. The Official School Bus Extension is the second release, costing 12.99 Euros across all platforms, and there are both Thomas Built Buses and Official Tram extensions also planned for this year, with everything included in the Next Stop Season pass for 24.99 Euros.
Bus Simulator 21 is available for the PC via Steam, the PS4 via the PlayStation Store, and the Xbox One or Xbox Series X\S via the Microsoft Store. You can find physical copies of the game via Amazon. Keep up with all the latest Bus Simulator 21 news, updates and more, here.