Three new all-electric passenger vehicles will be arriving as Bus Simulator 21 adds Ebusco for the Next Stop season, along with a Season Pass and a Next Stop update.
Licensed from the Dutch manufacturer will be the Ebusco 2.2 – 12m, which can carry up to 90 passengers with 2 axles and three doors the 12 metre bus. Or there's the longer 3 axle Ebusco 2.2 -18m with space for up to 150 passengers. Or you can go for the 12 metre Ebusco 3.0, carrying up to 95 passengers. The new vehicles will available in the Ebusco Bus Pack DLC at a cost of £7.49.
You can also get the new content as part of the Bus Simulator 21 Next Stop Season pass, which will also include three more DLC packs. Also arriving in 2023 will be the School Bus Extension and Thomas Built Buses Pack, planned for Q3, and the Official Tram Expansion for Q4. And the Season Pass will be £19.99.
And there's more being shared by developers stillalive studios, and publisher astragon entertainment. The free Official Map Extension DLC will be released on May 16th, 2023 with expansions to the North America-inspired Angel Shores, adding new campaign missions, deer crossings and more. Alongside the Next Stop update which will bring a new Career Mode to the game, and the release of dedicated PS5 and Xbox Series X\S editions of Bus Simulator 21. There's no indication whether owners of existing versions will get any kind of upgrade when the next gen editions are released.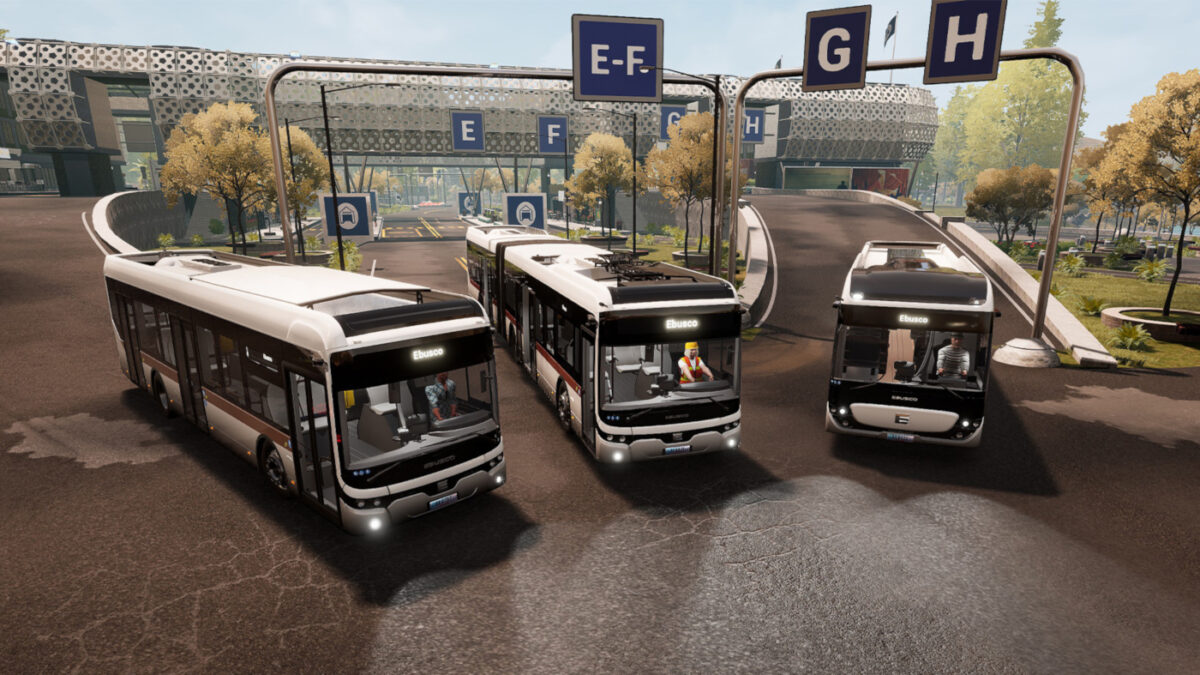 Bus Simulator 21 is available for the PC via Steam, the PS4 via the PlayStation Store, and the Xbox One or Xbox Series X\S via the Microsoft Store. You can find physical copies of the game, including pre-ordering the PS5 and Xbox Series X versions, and the Gold edition including previous DLC content, via Amazon.
Keep up with all the latest Bus Simulator 21 news, updates and more, here.