If you have deep pockets, then you might want to invest in two iconic vehicles from the race track and silver screen, with two Gran Turismo movie cars to go up for auction.
Both have been raced by Nissan GT Academy winner Jann Mardenborough, with his story being the basis of the Gran Turismo film. And the cars also appear in the movie, currently in cinemas starring Archie Madekwe, David Harbour, Orlando Bloom and more.
First up is the 2012 Zytek Gibson LM P2 #008, which was ordered for that season to be raced in ELMS and at Le Mans by the first GT Academy winner Lucas Ordonez, alongside Alex Brundle and Tom Kimber-Smith. For 2013, Ordonez was joined by Mardenborough and Michael Krumm, with the Greaves Motorsport team finishing on the podium with third in their class. In total, the car competed in 21 endurance sports car races, claiming two victories and being the 2015 ELMS Championship winner.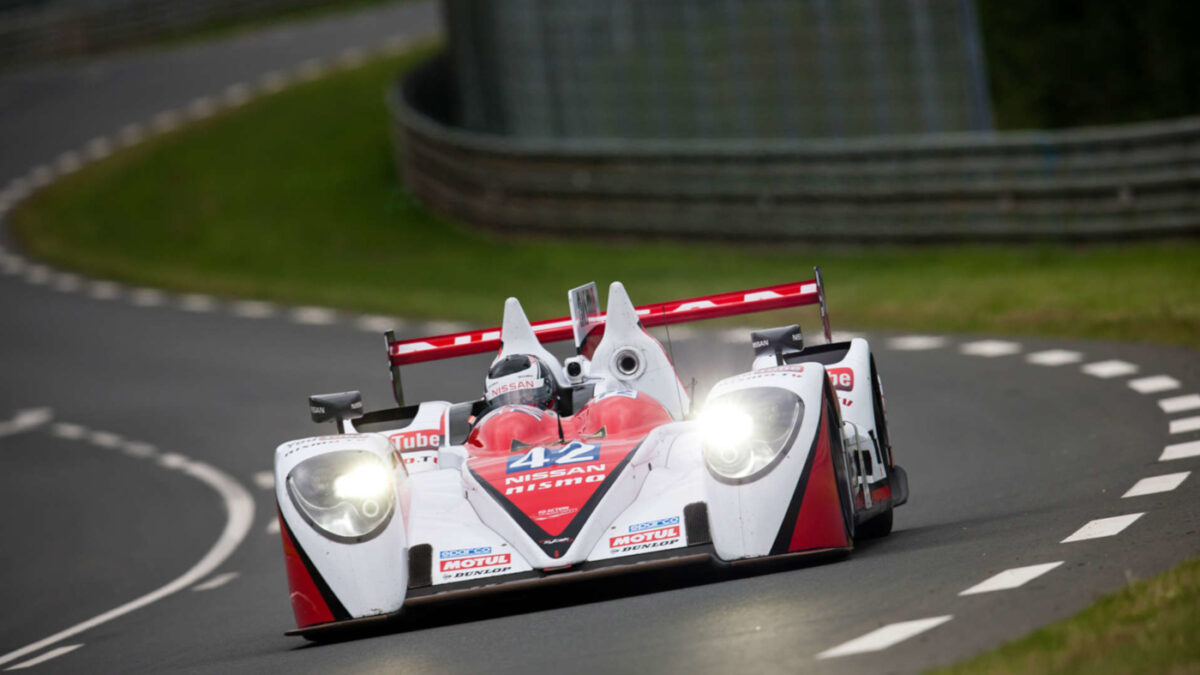 The Zytek Z11SN features a Nissan VK45 4.5 litre V8 capable of 560bhp (but restricted to 475bhp for Le Mans). With a carbon-fibre monocoque chassis, double wishbone suspenstion and a Ricardo six-speed semi-automatic gearbox, that power is combined with a light weight of just 900 kg. And it has a guide price of £270,000 to £320,000.
The other car up for auction which is featured from the Gran Turismo film is the 2014 Nissan R35 GT-R 8A01, which was bought by RJN Motorsport and prepared to 2015 Nismo specification as the Nissan GT Academy Team factory car, being raced by Jann Mardenborough, along with other GT Academy winners including Ricardo Sanchez, Gaetan Paletou, Matt Simmons, and once again, Lucas Ordonez. And after being sold to Graham Tilley and racing in the GT Cup, the current owner is in fact Darren Cox, the founder and director of GT Academy, who is the basis for Danny Moore, the character played by Orlando Bloom in the Gran Turismo film.
Nismo spec means 592hp with a 0-60mph time of 2.5 seconds, front and rear brake cooling ducts, turned suspension and brakes, a rear stabiliser bar and more. The result is a weight reduction of 17kg, and the 2013 version was the fastest production vehicle around the Nordschliefe at the time. And a guide price of £225,000 to £275,000.
Both cars are going under the hammer on Friday, August 25th 2023 during the Competition Car Sale at the Silverstone Festival, held by Iconic Auctioneers. And if you can't quite afford six figures, then there are some cheaper options for some great motorsport cars, including verything from a 1966 Mini Cooper to a TVR Sagaris GT, or the choice between a 1972 Ford Escort Mk1 to a 1992 Group N RS Cosworth. And there's another car related to videogame history as well as motorsport, with an ex-Colin McRae 1992 Subaru Legacy RS Group A also going under the hammer.