Last updated on September 5th, 2023 at 03:11 pm
If you were worried when the first screenshot from Straight4 Studios revealed an Audi GT3 car, you can relax. The latest GTRevival screens show Group C cars and changing time with racing into dusk, so you won't just be competing in modern GT3 machinery.
Alongside a new logo, chosen by the followers of CEO Ian Bell on social media, the screens show the Jaguar XJR-9, Nissan R89C and Porsche 962C which raced at the end of the 1980s in World Sportscars and the 24 Hours of le Mans.
The Porsche used a twin-turbo 3.2 litre flat six engine, while the Nissan was powered by 3.5 litre twin-turbo V8. Meanwhile the XJR-9 used a 7.0 litre V12 until the XJR-11 joined it midseason with a twin-turbo Rover V6 engine.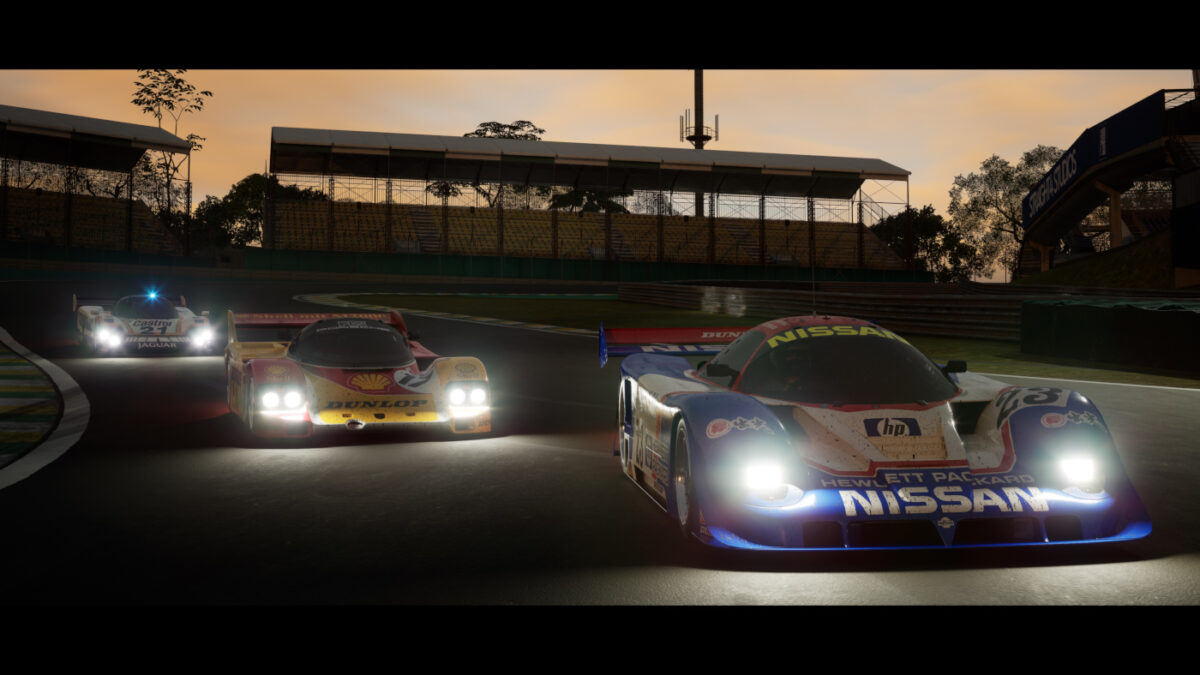 1988 notably saw Martine Brundle win the World Sports Prototype drivers title with the Silk Cut Jaguar, and the team championship also went to the British brand. It also won the 24 Hours of Le Mans that year.
The 962 had arrived in 1984 and remained in production for a decade, winning Le Mans twice, and claiming 19 constructor championships in various series around the world.
Meanwhile the Nissan arrived in 1989 as part of a series of models which won the All Japan Sports Prototype series in 1990, 1991 and 1992.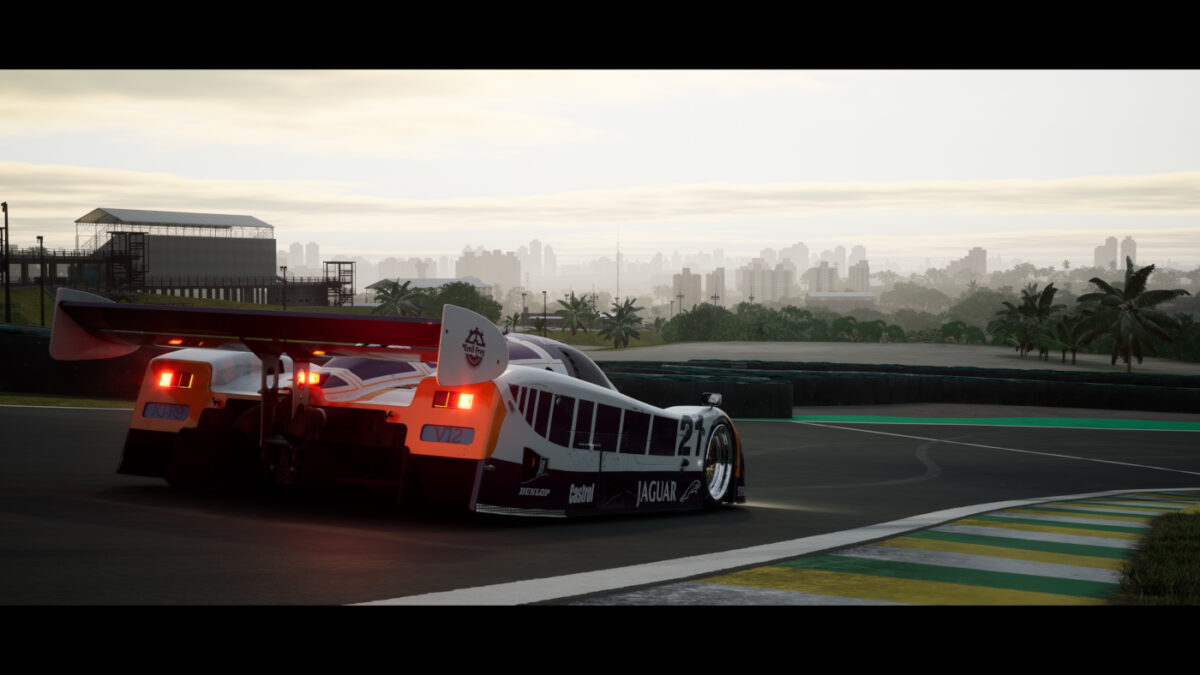 Once again using Interlagos (the Autodromo Jose Carlos Pace) to show off the apparently unedited images, the screenshots also show varying times of day as the Group C cars race into dusk. And while it's still a work in progress planned for release on PC and consoles in 2024, the screens certainly look pretty good so far.
You can keep up with all the latest GTRevival news and updates, here.