Get more rigidity, and redesigned paddles with the new and improved Fanatec CSL Universal Hub V2 launched to replace the previous version launched in 2021. Both allow you to mount a wide range of rims from Fanatec, Momo, Sparco, OMP and more to use for sim racing.
The Hub V2 includes eight standard buttons, a 2-way rocker switch, two 2-way toggle switches, a 7-way FunkySwitch, and a three digital LED display, along with a tuning menu button to adjust your hardware quickly. Plus adjustable shifter paddles which feature a new spring mechanism and a revised shape to be more comfortable.
All of the functionality is essentially idential to the original, but you're not going to be paying more for potentiall better ergonomics, and the improved rigidity. Which is a nice move by Fanatec.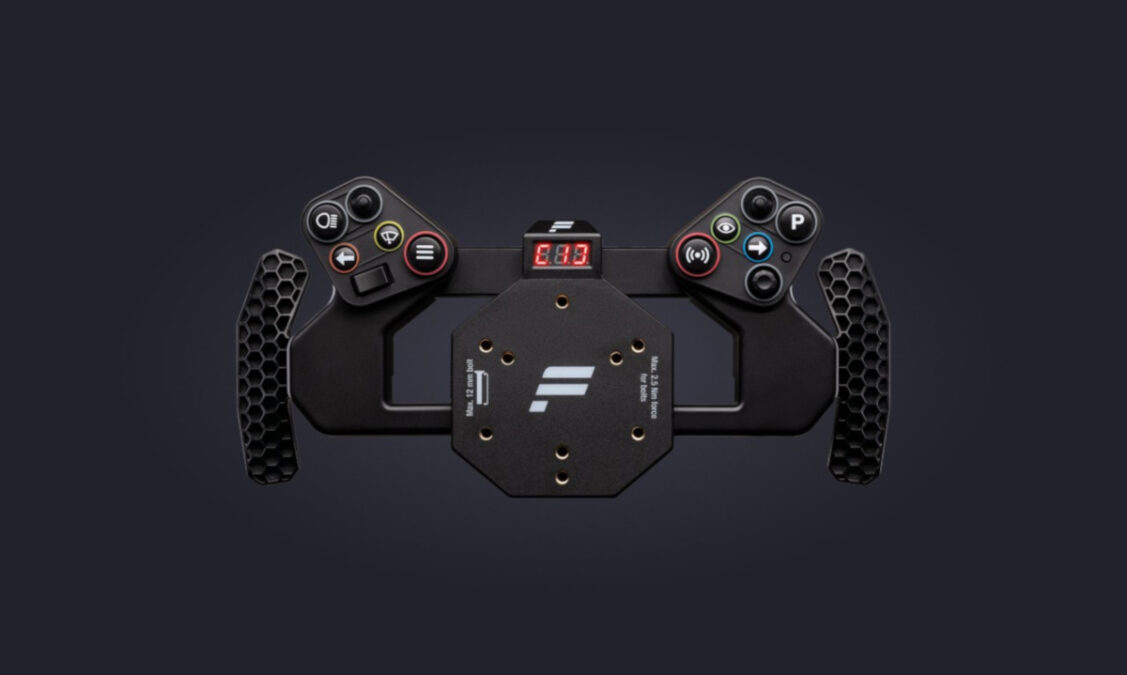 But the selling point over buying an integrated sim racing wheel is that there are threaded holes for rims with a 3 x 50mm or 6 x 70mm pattern. Which means you can attach anything compatible, including all current Fanatec wheel rims, and the Hub allows you to use them on PC and PlayStation consoles via any compatible wheel base.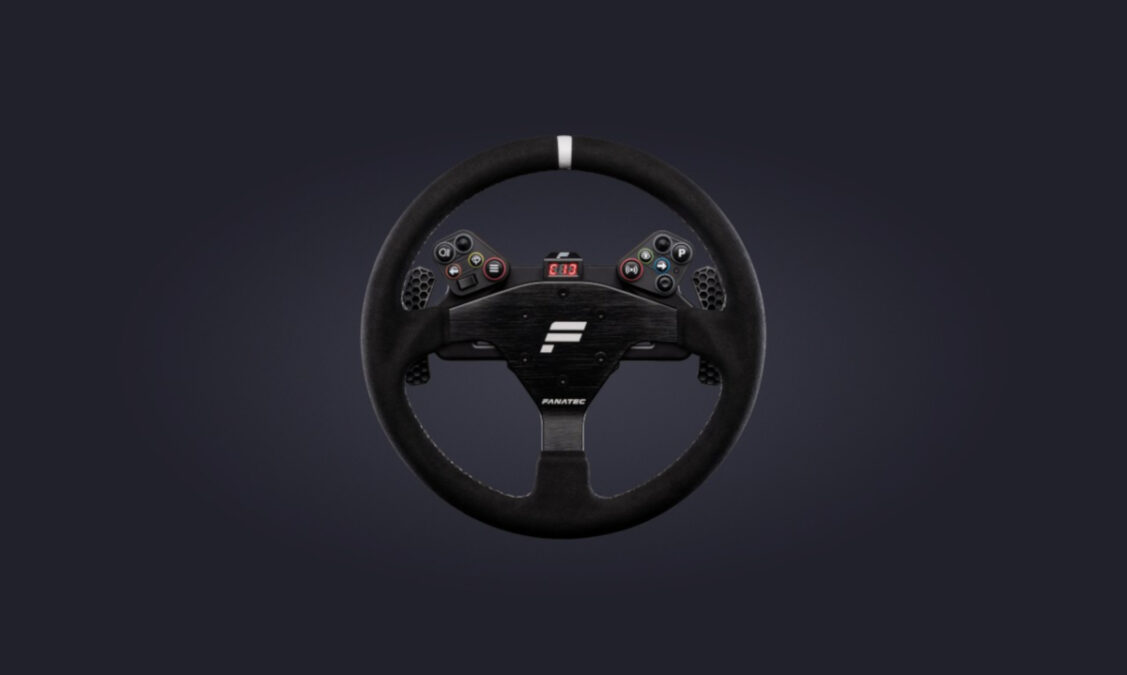 You may need to check whether you can still easily reach buttons and paddles with larger, dished wheel rims. Fanatec themselves suggest the ClubSport Wheel Rim GT (320mm, no dish) will work well, but the Podium Wheel Rim NASCAR (350mm, dished) won't.
It includes the tool-free QR1 Lite Wheel-Side design to fit to a wheel base, or you can upgrade to the metal QR1 Wheel-Side which unlocks the High Torque Mode on Podium wheel bases. And it is also upgradable to the next-generation QR2 which Fanatec say will be arriving soon.
Compatible Fanatec wheel bases for the CSL Universal Hub V2 are:
PODIUM Wheel Base DD1 (QR1 Wheel-Side required)
PODIUM Wheel Base DD2 (QR1 Wheel-Side required)
PODIUM Wheel Base DD1 PS4™ (QR1 Wheel-Side required
ClubSport Wheel Base V2
ClubSport Wheel Base V2.5
CSL Elite Wheel Base
CSL Elite Wheel Base V1.1
CSL Elite Wheel Base + – officially licensed for PS4
CSL DD Wheel Base
Gran Turismo DD Pro Wheel Base
The new Fanatec CSL Universal Hub V2 costs €149.95, which is the same as the previous model, but it's also available as part various bundles which can save you a significant amount. You can find it via the official Fanatec site which remains as problematic to use as ever. Or you can check out our coverage of sim racing wheels for all budgets and abilities, here.