Some very different Japanese hatchbacks will arrive as the free Gran Turismo 7 September 2023 update adds 3 new cars. There's a modern road example, a SEMA-winning custom and a new racing model to try out.
First up is the last of the Gran Turismo prize winners from the SEMA car show, with the winners scanned for inclusion in the racing games until the award finished in 2018. The final car to be scanned after receiving the honour is the 1992 Garage RCR Civic built by Philip Robles and son Jesse over multiple years.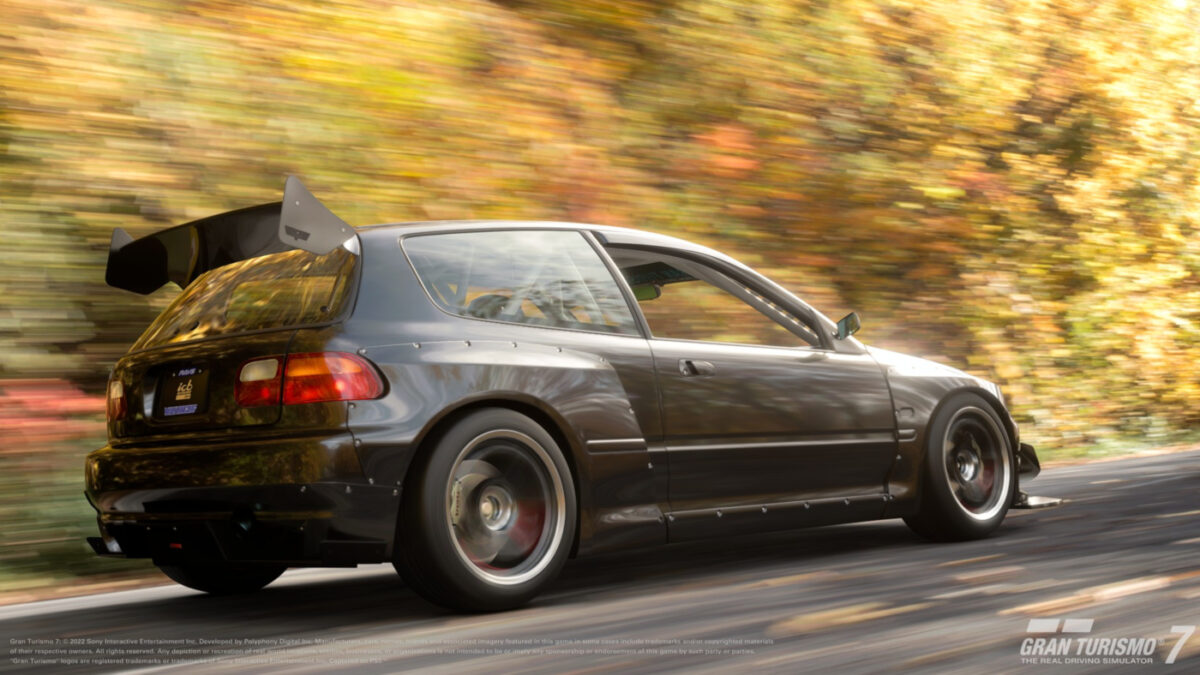 The Civic has received a new engine, transmissions, brakes, suspension, wheels and bodywork to go from a daily driver to a full time attack racing machine.
Closer to the starting point for the RCR Civic is the addition of the 2022 Honda Civic Type R, which also arrives in the free update. Along with the Mazda 3 Gr.4, also being released in the v1.38 update.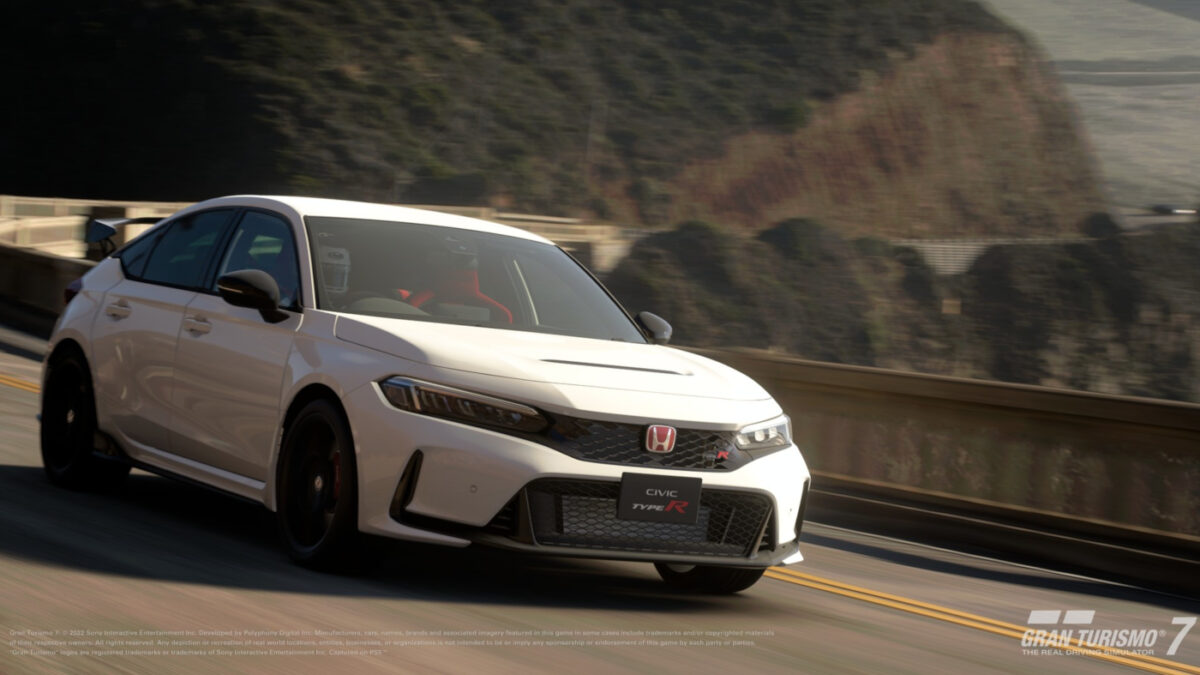 The update should be available from around 7am UK time, and V1.38 will also add two extra menus in the Cafe, with Collection: Porsche Supercars and Collections: GR, along with new Scapes Sports for Nissan in Brand Central.
And along with the arrival of the 2022 Honda Civic Type R '22, there's a new Honda Racing eMS GT Fastest Attack 2023 esports event running with two classes (Under 17 for gamers aged 6-17, and Challenge Class for those 17 and over). Japanese racers will qualify for the GT Grand Final, but all those taking part will receive a HRC livery for the car and an official certificate sent via email at a later date.
If you're under 17, you'll be up against the 2:23.120 lap record for a front-wheel drive car set in April 2022 at Suzuka, and the older Challenge drivers will be up against the 7:44.881 record for the Nurburgring Nordschleife, with both events ending on Sunday, October 29th, 2023.
Keep up all the latest news on Gran Turismo 7 or check out the latest reveals in our Gran Turismo 7 car list and the Gran Turismo 7 track list. You can obviously buy Gran Turismo 7 from the PlayStation Store or pick up physical copies from retailers including Game and Amazon.