Last updated on November 15th, 2023 at 12:29 pm
The third quarter 2023 was terms one of business transformation by CEO Stephen Hood as Motorsport Games move Le Mans Ultimate to 2024 and cancel INDYCAR.
As the official game for both the FIA World Endurance Championship and the 24 Hours of Le Mans, it's being developed by Studio 397 for PC only at first, and was originally planned to launch in December 2023. That's now been changed with an anticipated release date of February 20th, 2024.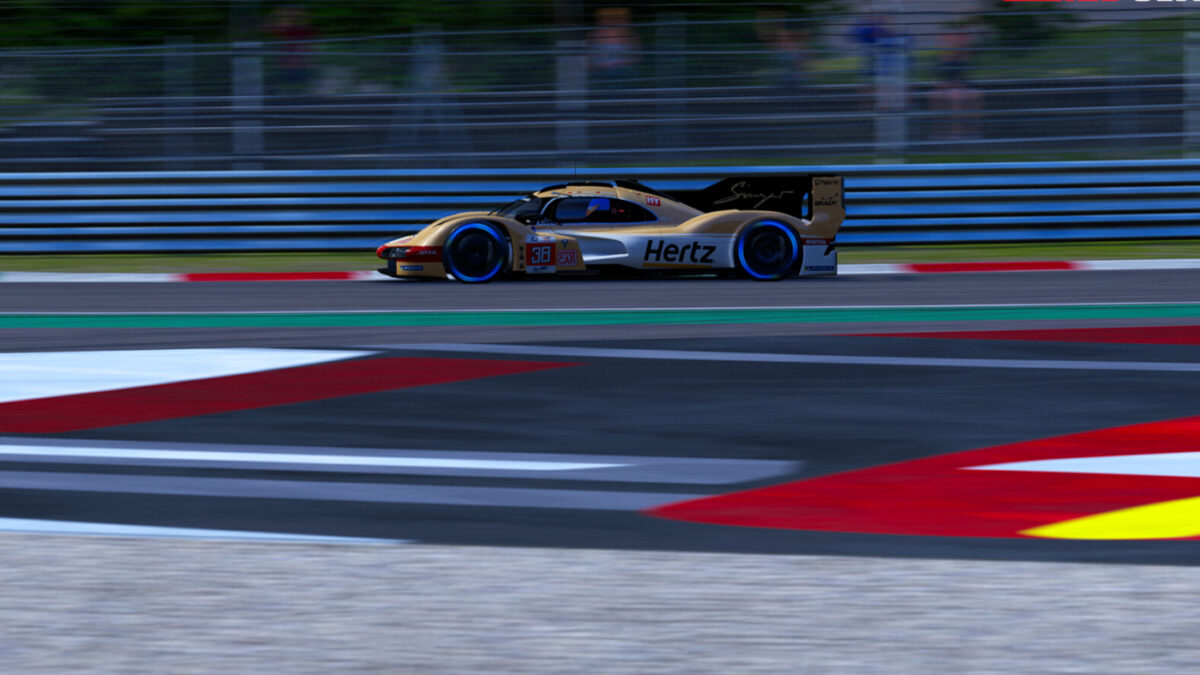 It's not a huge delay, and I'm generally in favour of publishers and developers taking extra time to release a better product. But it's worth noting that as always, the financial results were accompanied by the notice 'that the company does not believe it has sufficient cash on hand to fund its operations over the next year and that additional funding will be required'.
With the sale of the NASCAR licence, Motorsport Games reported approximately $3.2 million cash on hand as of October 31, 2023. Given that it also revealed an average monthly net cash burn of around $1.1 million each month for the 9 months ending September 30th, 2023, it's still a way off being a profitable ongoing business.
Having announced layoffs for 40% of staff, primarily in the UK and Australia, and with the news that TOCA has removed the rights to BTCC, the report confirmed suspicions that this marked the end for an INDYCAR game.
"Additional cost-saving measures have included the recent closure of our Australian development studio, with corresponding global headcount reductions, and the suspension of the development of our previously planned INDYCAR® game, to decrease operating expenses whilst also removing projects that are underperforming or are unlikely to generate revenue."
While it's referred to as a suspension, it's probably likely the Indycar license will be sold to raise some money, as has been rumoured. And leaves the intriguing question of what projects will be left for the future, given that support of the NASCAR back catalogue stops at the end of 2024.
If you look at the games page on the company website, and remove all NASCAR titles, you're left with rFactor2, and KartKraft. With only Le Mans Ultimate on the way, and no BTCC or Indycar projects, and the loss of the Australian team reponsible for KartKraft before they were hired, it seems that Motorsport Games will only have rFactor 2 and Le Mans Ultimate in their current portfolio. And while rfactor 2 is a decent racing sim, it's far from the most popular or lucrative title on the market. So a lot will hinge on Le Mans Ultimate.
Motorsport Games also organises a number of eSports series, including Le Mans Virtual, NASCAR and INDYCAR championships and competitions, so it will be intersting to see if license changes also impact those in the future.
And given that Motorsport Games doesn't have the best image or reputation in sim racing given various events over the past couple of years, they might be able to recoup some goodwill by just letting go of KartKraft to the original developers rather than letting it sit around without any progress, or holding onto it as their title for a sale or future releases.
Keep up with all of our latest coverage of Motorsport Games, here.