The list of motorcycles available in the game expands again. The RIDE 5 Free Pack 02 DLC has been released for all platforms, with two notable Italian bikes now becoming rideable.
First up is the 2019 Ducati Hypermotard 950, an evolution of a motorcycle first revealed back in 2005 to enter the famous Italian brand into the supermoto market. It was updated for 2019, using the 937cc Testastretta engine to put out 114hp and a claimed top speed of around 165mph.
The other Italian naked motorcycle being added is the 2016 MV Agusta Rivale, which was introduced later in 2013, and utilises a 798cc three-cylinder engine for 125bhp and 140mph, with changes to the ECU, fuel injection and exhaust system to offer more torque than when it was used in the Brutale. Production ended in 2017, but it was good enough for the company CEO, Giovanni Castiglioni, to commission his own camouflage-painted version for personal use, which was later produced as a limited edition.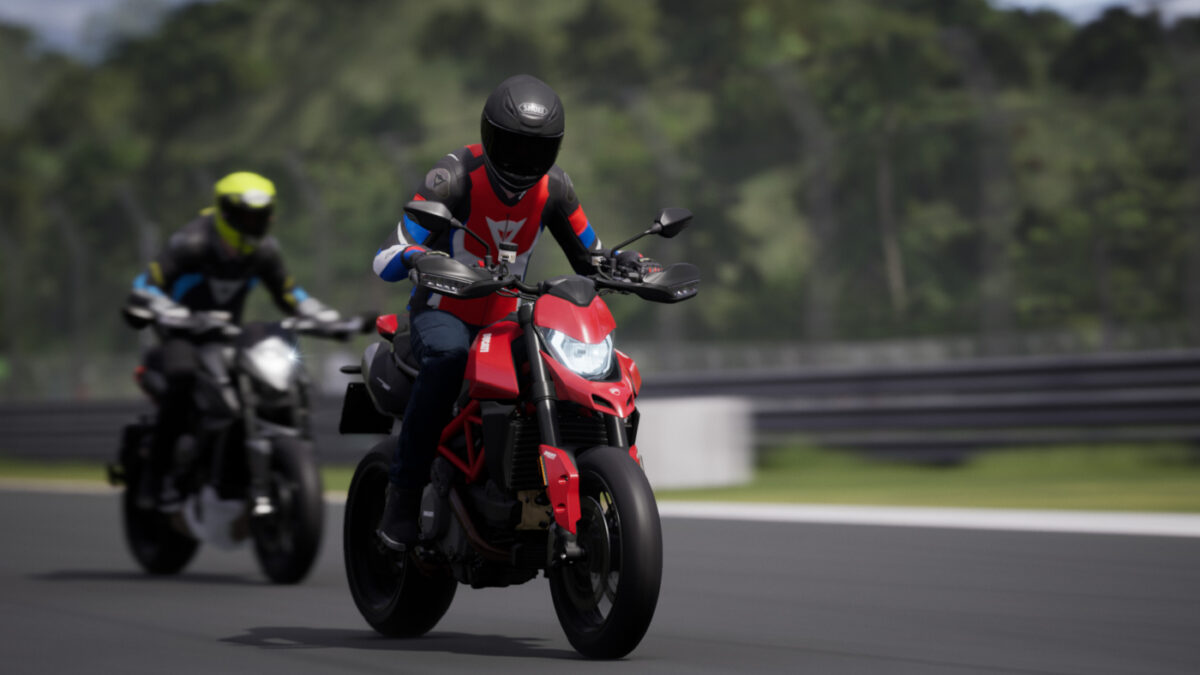 It's the second pair of bikes to be added to the game for nothing, following the Free Pack 01, and a range of paid DLC add-ons.
You can keep up with the latest RIDE 5 news, updates, DLC and more here. And check out the full rosters of venues and bikes with our RIDE 5 motorcycles list, and RIDE 5 circuits list.
Ride 5 is available for the PC via Steam and the Epic Games Store, the Xbox Series X|S via the Microsoft Store and the PS5 via the Playstation Store. A Special Edition is also available which includes a first Season Pass, including 33 bikes, 6 tracks and a credits multiplier. You can find physical copies via Game (including an exclusive Day One edition) and Amazon (including the exclusive Rebel edition).