Ever wanted to swap racing for transporting clients to their destination and building a private hire business? PC and console owners will all be able to give it a try when Taxi Life: A City Driving Simulator arrives in February 2024.
It's being published by Nacon, and developed by Simteract, who previously created the very similarly titled Train Life: A Railway Simulator to somewhat mixed reviews currently on Steam. But maybe taxi driving offers a less complicated and more successful option to join the constant flood of simulator titles launching every week.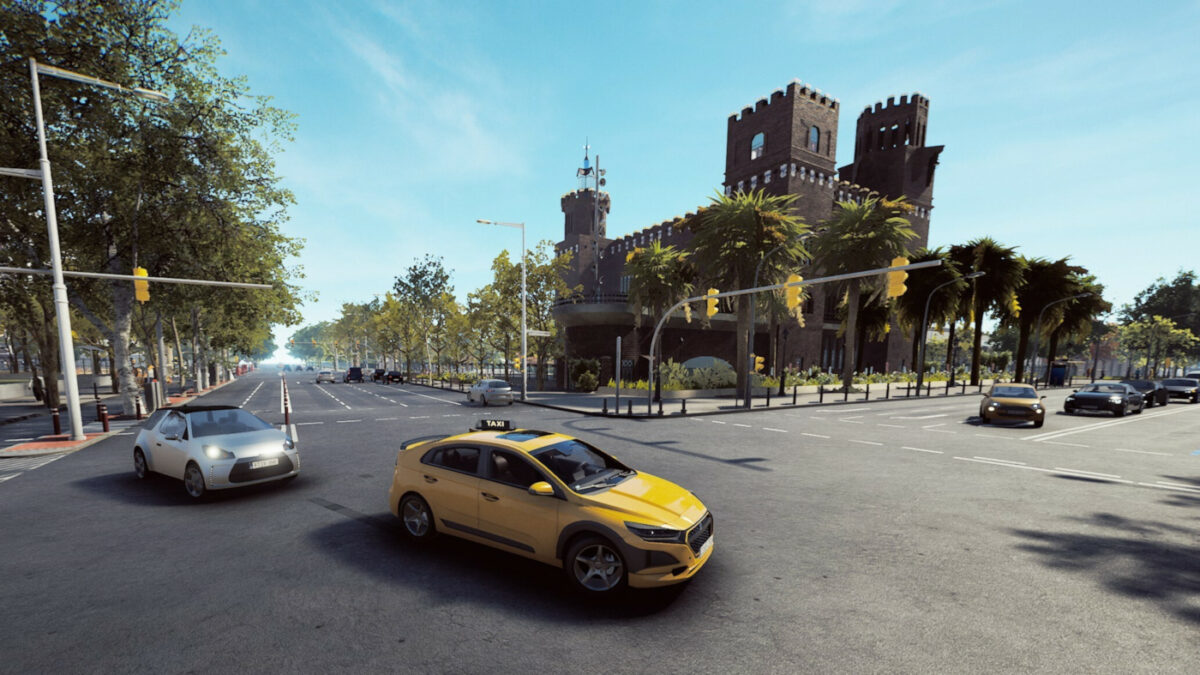 PC, PlayStation 5 and Xbox Series X|S owners will be able to drive around 286 miles of Barcelona, reproduced at 1:1 scale to let you explore and discover new points of interest. All while picking up and delivering clients, adapting your route to random events including accidents, road works and parades, along with the weather. And there are challenge missions, requiring you drive flat out or stick strictly to the law depending on the requirements.
If the driving isn't enough to keep you busy, then you also get the management aspects of building up your own tax company by buying cars, hiring employees, and picking the right areas and time slots for them to make you the most money.
Cars will need to be maintained and cleaned at garages and service stations, and you'll be able to pick from a selection of vehicles, and then customise them to reflect your own style of taxi.
Taxi Life: A City Driving Simulator will be launched in February 2024 for PC, PS5 and Xbox Series X|S. You can currently wishlist it for the PC via Steam, and keep up with all our latest coverage of the game, here.