Last updated on January 13th, 2021 at 02:25 pm
In an out-of-the-blue and most pleasant of surprises for us (we're big bike fans at ORD too!), PiBoSo has released the next stage of the motorcycle simulator, GP Bikes.
Taking on the tricky task of reflecting the two-wheeled racing machines that few sadly dare to touch, this work of a lone person is for bikes what the best of the detailed PC racing sims are to the more mass-market 'Arcade' fare.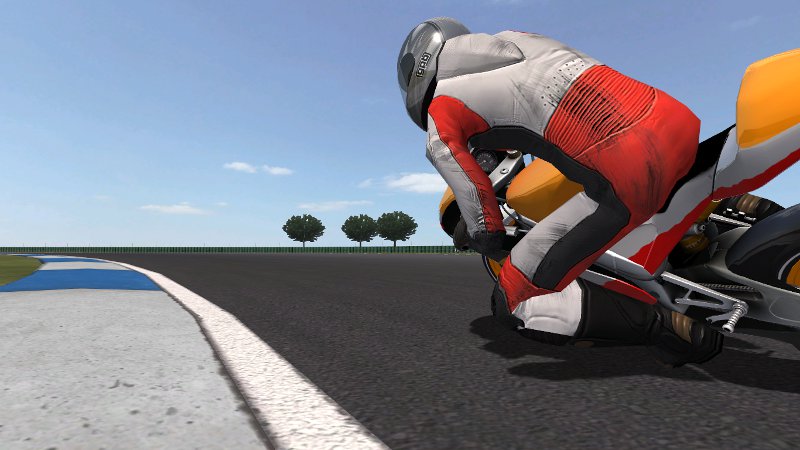 After moving from the notional alpha to a beta state in 2012, GP Bikes Beta 2 arrives with new features as well as a long line of bug fixes. In addition to its modest hardware requirements, GP Bikes is yet more accessible by working as a demo that gives players the chance to try a 125cc MSM bike at GPB's familiar-looking Victoria Circuit. Quick note: don't let the small bike fool ya – or make a fool of ya! A full licence costs €20 and will open the complete bundle of standard bikes that includes a second single-cylinder 125, a 500cc V4 and the rocket that is the 900cc V5 Murasama RC990, with the further addition of enabling the on-line mode for competitive racing.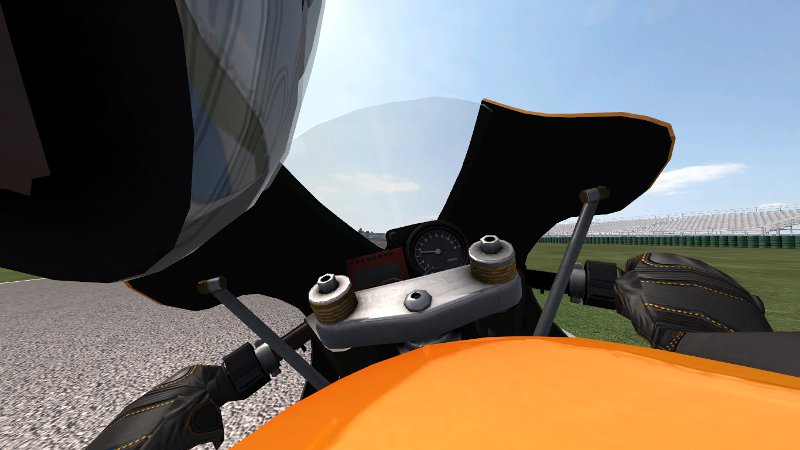 That's not all, though!
That €20 also pays for a licence for one of PiBoSo's other racing projects, World Racing Series! Likewise in Beta 2 status with a Beta 3 work-in-progress, WRS includes the same sort of features as GP Bikes, such as an on-line mode, lap statistics (including records), Microsoft's Kinect for Windows face-tracking, custom painting and the ability to use new tracks created by the small but dedicated community.
One important part of these titles to note is that there is no AI competition. At this time, they are strictly dedicated to practice laps and network or on-line racing via an integrated server.
Here is a partial list of the new features and changes, followed by hardware requirements, the direct download link and videos of GP Bikes:
Fixed
Calibration crash, calibration lost when a controller is disconnected, input dead-zone;
Race classification, pit status, restore tyre wear state after a reconnection;
Possibility to set client port, master server disconnection.
New additions
Live timing, results end race, xml export;
Track animations, fixed cockpit view, rain occluders;
Pause / resume dedicated server event;
Kinect face-tracking, input plugins support;
Direct-steer option.
Minimum hardware requirements
Any 32 or 64-bit version of Windows following and including Windows 98.
1.5 GHz processor
512 MB memory
64 MB OpenGL 1.2.1-compliant graphics card
DirectX 8.1 or newer
PiBoSo also has a forum. There are lots of tips for configuring GP Bikes and World Racing Series, including some extra configuration changes if you have a thing for .ini files! A trip to the forum will show good sections on getting the most out of your PiBoSo-produced games, where you'll also be able to find links to track and bike files for GP Bikes.
Visit www.gp-bikes.com to find out more or buy the combined GP Bikes Beta 2/World Racing Series license. Despite this recent release, GP Bikes Beta 3 is already a work-in-progress!
We'll close today's GP Bikes coverage with a cool sign of how the sim can look with a little effort made to install tracks, rider and bike textures. In this first example, the Murasama RC990 pushing through Misano is decorated as Marco Simoncelli's Gresini Honda, with the leathers and helmet styled on those worn by the late MotoGP rider.
GP Bikes couldn't be left without GTERTET's wonderfully produced The Beauty of GP Bikes, featuring a virtual Valentino Rossi…