Last updated on January 16th, 2021 at 06:21 pm
Soon after Version 1.20 of Game Stock Car Extreme arrived, news reached us that an update could follow within a matter of days. Sure enough, the staff of Reiza Studios have been working on the problems found and have released an interim Version 1.21 patch ahead of a further already-announced upgrade.
Fixes and Postponement
Evident in the summary below, some clear-to-see problems have received early attention from the dev team. Investigations are ongoing for other issues and we'll cover those as soon as workarounds or updates are confirmed.
Main change log for v1.21:
Corrected bug that caused crash to desktop (CTD) when starting on some systems. It no longer requires adding a DEP exception for GSC.exe
Lots of optimisation work to improve frame rate and stuttering issues
Formula Extreme physics reviewed to rectify a few errors
AI revised for improved behaviour and minimising difficulties with tighter corners
Multiple qualifying rules introduced in v1.20 have been temporarily removed to fix some errors. The new qualifying sessions will return in the next update.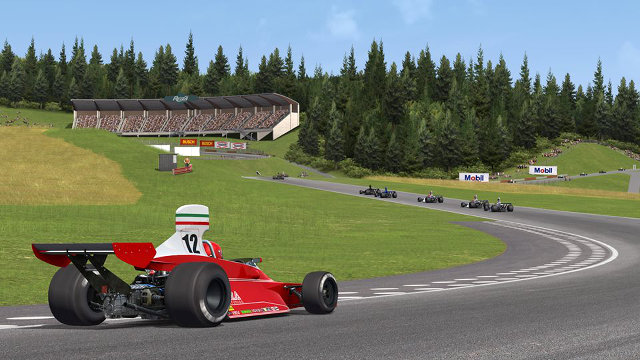 Update and Installation
Game Stock Car Extreme's installation files have been revised with an up-to-date five-part file set available.
Hosted by NRT Servers and Sim Racing Evolution, two file mirrors have been arranged.
If your GSCE installation has already been updated to Version 1.20, the 7.10GB download can be avoided by using GSC Sync to patch the game up to the latest version. The build notes do say that this also applies to bringing Version 1.15 up to the current edition. It should simply be a matter of running GSC Sync from the main Game Stock Car Extreme folder.
Should you need or prefer to take a less automated option, a Version 1.21 update package is available too. The 2.3GB upgrade bundle can be downloaded as a .rar file from one of the links included below. After downloading, simply use a decompression program (WinRAR, WinZip, 7-Zip) to extract the files to the Game Stock Car Extreme folder. When asked, allow the program to overwrite files and GSC Extreme will be upgraded.
To see the larger set of changes that arrived with Version 1.20, look at our 'Out Now' page announcing its release.
Game Stock Car and Formula Truck Bundle
For anyone that missed the late update to the Version 1.20 news, Game Stock Car Extreme can now be purchased alongside Formula Truck 2013 at a 20 percent discount on the usual 'bought separately' price. The collection takes the price down to a little over £25 (GBP) and approximately €32 (EUR) or $40 (USD).