Last updated on January 20th, 2021 at 03:30 pm
WRC 5 is on the way! Big Ben Interactive has released a 'reveal' trailer for the next instalment in the modern World Rally Championship family. Autumn 2015 is the current wide release window laid down for a fresh spin on WRC as Kylotonn Games takes up the mantle.
With Milestone having held the series all the way through four main 'official' WRC games and a small supporting cast of more arcade-oriented titles, expectations of many gamers were that the long-running rumours regarding a different production company would prove to be false. It seemed naturally fitting that the Italian company best known for racing games would continue development and move the series to the Xbox One and PlayStation 4. After all, as with its MotoGP and SBK motorbike series, Milestone's WRC releases met with criticism whilst they also gained some appreciation for year-on-year improvements.
The New Developer…
Kylotonn Games – the development company that you've never heard of?
If you're an adventurous 'play anything' gamer, perhaps not. Beyond the name, one statement can be made: regardless of its relative lack of fame, Kylotonn isn't a company known for high-profile additions to the racing genre. However, the organisation has been investing its resources in building up a substantial team and development tools for racing game production.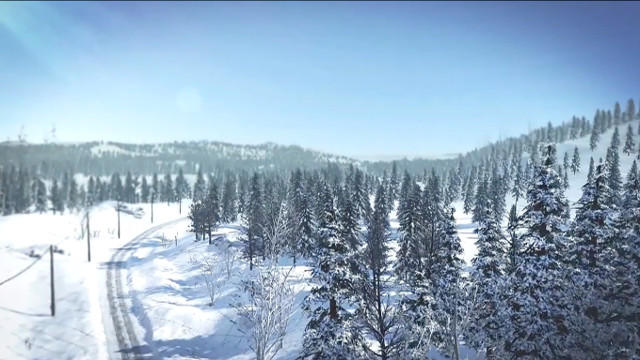 With hindsight, it feels reasonable to say that updates on its Web site from last November began to set out what we now hope is a bold new direction for the Paris-based games company. Around its arcade-style game news of 2014, Kylotonn's diary hinted at loftier ambitions as it described a cross-platform, cross-generation game engine, Kt Engine HD, and a new road editor. The modern tool set was said to aid the team in creating a good range of roads whose properties – such as grip – could easily be modified and tested. Add dynamic lighting and a day-night cycle into the graphics engine and it sounds like Kylotonn is prepared to build some flair into its 2015 productions.
The Technology…
Given that it's almost fourteen months since the release of the now current generation of consoles, eyebrows may raise a little when seeing that Kt Engine HD is a development kit for PC, PlayStation 3, PlayStation 4, PS Vita, Xbox 360 and Xbox One. Developers and players alike are split on the merits of continuing to support dated hardware but with major titles still coming in, it seems that those old consoles are not ready to give up yet!
The Kylotonn Games site outlines the package of tools as follows:
High-end visual game engine supporting dynamic weather and dynamic day/night cycle, vehicle deformations, dirt, lens flare
Level editor to create varied and realistic environments with alternating driving surfaces such as asphalt, gravel, snow
Particles editor capable of simulating the physics of dust and smoke clouds, dirt, water and snow
Physics engine providing detailed vehicle simulation that allows realistic handling in any environment and on any driving surface
Damage model offering levels ranging from mild damage to complete destruction
Replay mode including TV-style camera movement
Until we see something truly representative of the game, it's too early to suggest the type of WRC experience that will reach our screens. We can however cautiously lessen our reservations when looking at Kylotonn Games' capability to create something more visually advanced than its previous software. How advanced that will be is partly at the hands of the artists involved but the list above at least appears to address properties that are important in a rallying environment. Graphics aside, we'd next like to hear about longer and more varied courses than previous WRC games and want great sounds to go with those dynamic environments!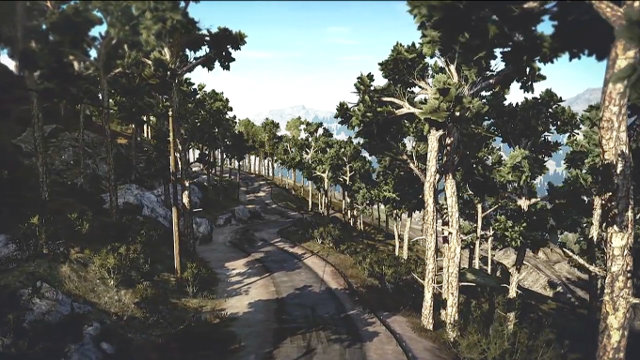 A growing team…
A few days after describing Kt Engine HD, Kylotonn provided a clear illustration of its intended future path as it spoke of people. Claiming expertise in artificial intelligence, rendering and vehicle physics, a growing staff tally was mentioned not only for a loose sense of the change – "several senior developers" – but of the companies that the new recruits had previously worked for. Spend a few seconds taking in the names Crytek, Eden Games, SimBin and Eutechnyx and if you hadn't until now, you just might feel tempted to take this development more seriously.
WRC Connections…
In addition to timing its WRC 5 announcement with this weekend's start of the 2015 championship in Monte Carlo, what would seem to be the first of this game's 'ambassadors' has been introduced as Citroën Racing's Sébastien Chardonnet.
Sébastien has moved to a full-time seat in the premier class this year and according to the press release, he "…has been involved with the concept and planning for WRC 5 since early on in the project."
Chardonnet himself has said: "It's exciting to help Kylotonn to make the best WRC game ever seen. Combining my driver and gamer experience with their technical point of view is something interesting when you are trying to do the most realistic game possible."
Dan covered the release news of Kylotonn's arcade-like Motorcycle Club on Thursday. Motorcycle Club certainly exhibits a natural fit within the company's catalogue to date, so the untrodden path to WRC 5's release – and the ultimate outcome – will be fascinating to follow over the course of this year.