Last updated on January 17th, 2021 at 10:10 pm
As it began to tease late last year with Ride, Milestone is rolling away from pure track racing this Spring. Ride will feature over 100 bikes in four different machine categories and away from an included selection of historic circuits, players will race over city and country courses.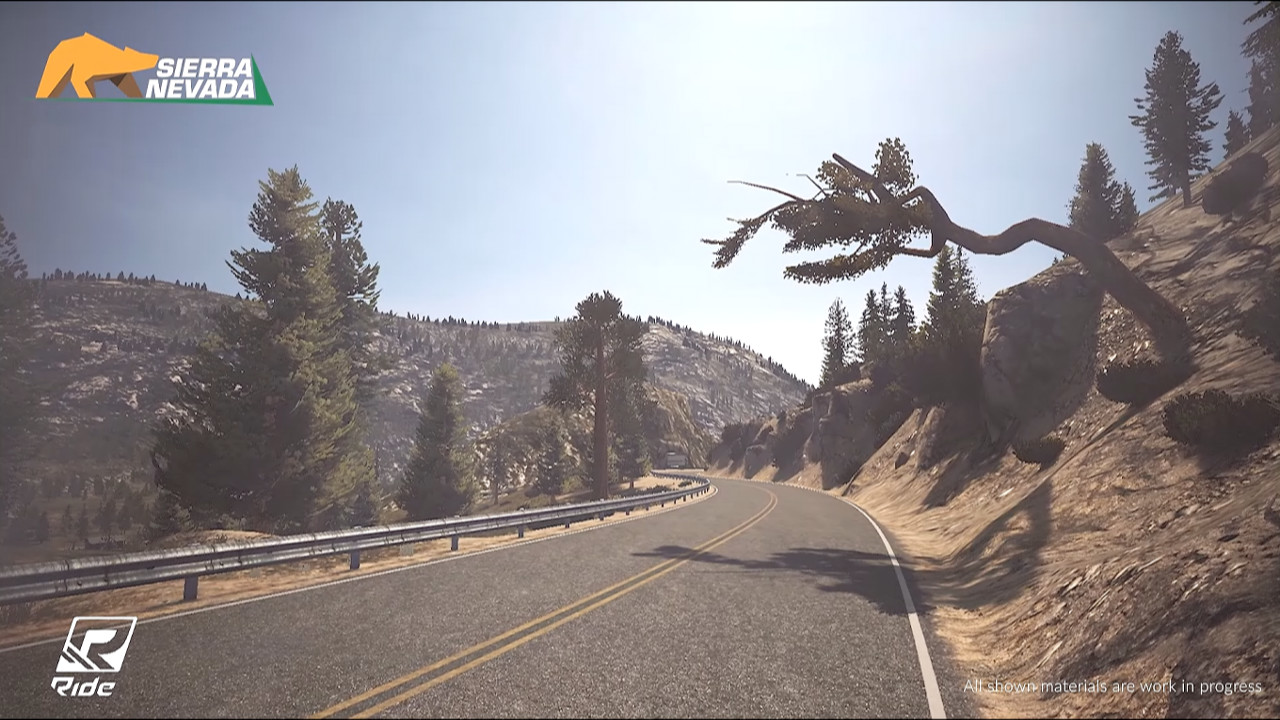 Show me the road…
This week's Ride update begins with what proves to be the best preview so far of this two-wheeled racer. Featuring Aprilia's RSV4 R ABS, the footage shows multiple viewpoints over a run on a Sierra Nevada-hosted road course. On this occasion, Milestone has essentially chosen to demonstrate a time trial or free run without AI competition. All the same, the minute-long video serves to show off the environment and graphics that continue the competence of the company's recent productions.
The latest news is that ahead of the game's March 20th publishing date, pre-orders for Ride are now enabled. A nice little bonus is included for early buyers in the form of extra game content.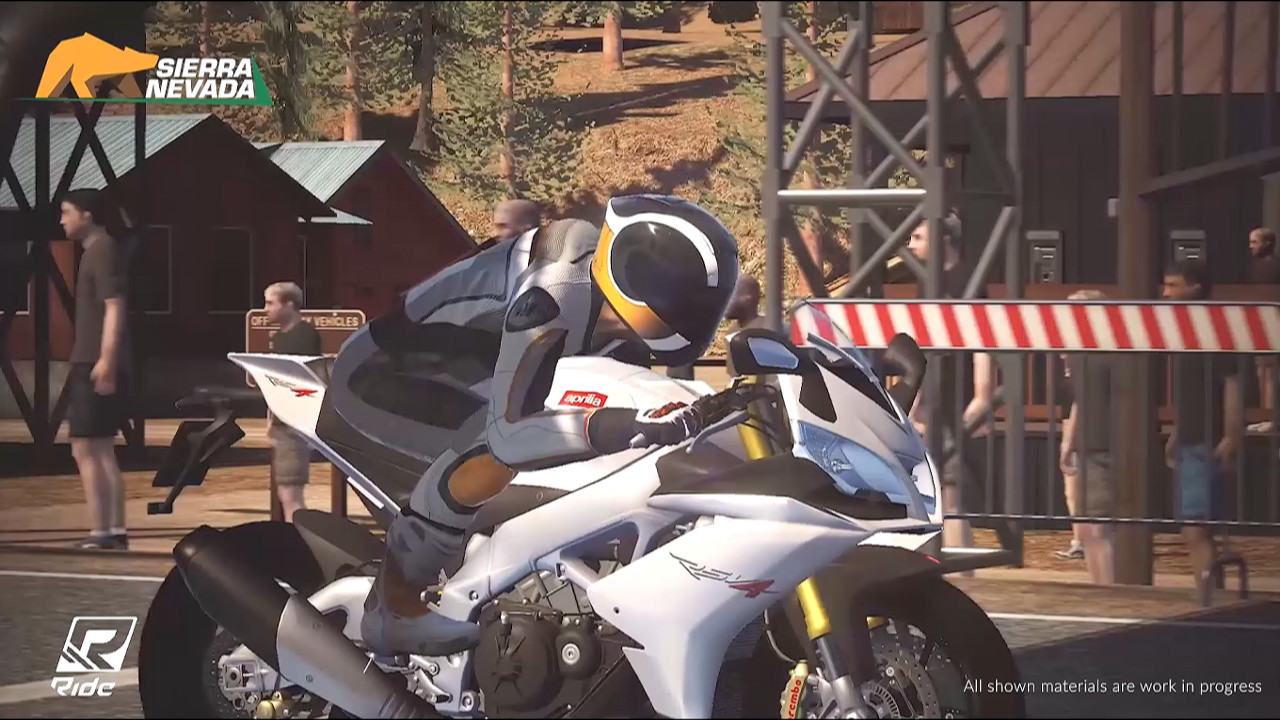 Immediately on release, Ride will be supported by a range of downloadable content (DLC). Priced at €4 or an as-yet unconfirmed local equivalent per pack, new content will be available from Day One (i.e. release day). A €20 (or equivalent) Season Pass will also be released for PS3, PS4 and the PC. There's no word yet on passes for the Xbox 360 or Xbox One versions, so we'll update for those formats as soon as we have a confirmation!
The pre-order bonus…
Orders for the game before the March 20th release will have an entitlement to also receive two DLC packs:
The Yamaha 2015 Bike Models Pack – currently including this year's YZF-R1, YZF-R1M and YZF-R6;
The Yamaha Historical Bikes Pack – this second set of content presently features 1998's YZF-R7 and YZF-R1 along with the 2002 YZF-R1.
A caveat to the pre-order bonus comes with Milestone's somewhat odd press release footnote that the Yamaha content described may be subject to change and that availability of the bike packs could be limited.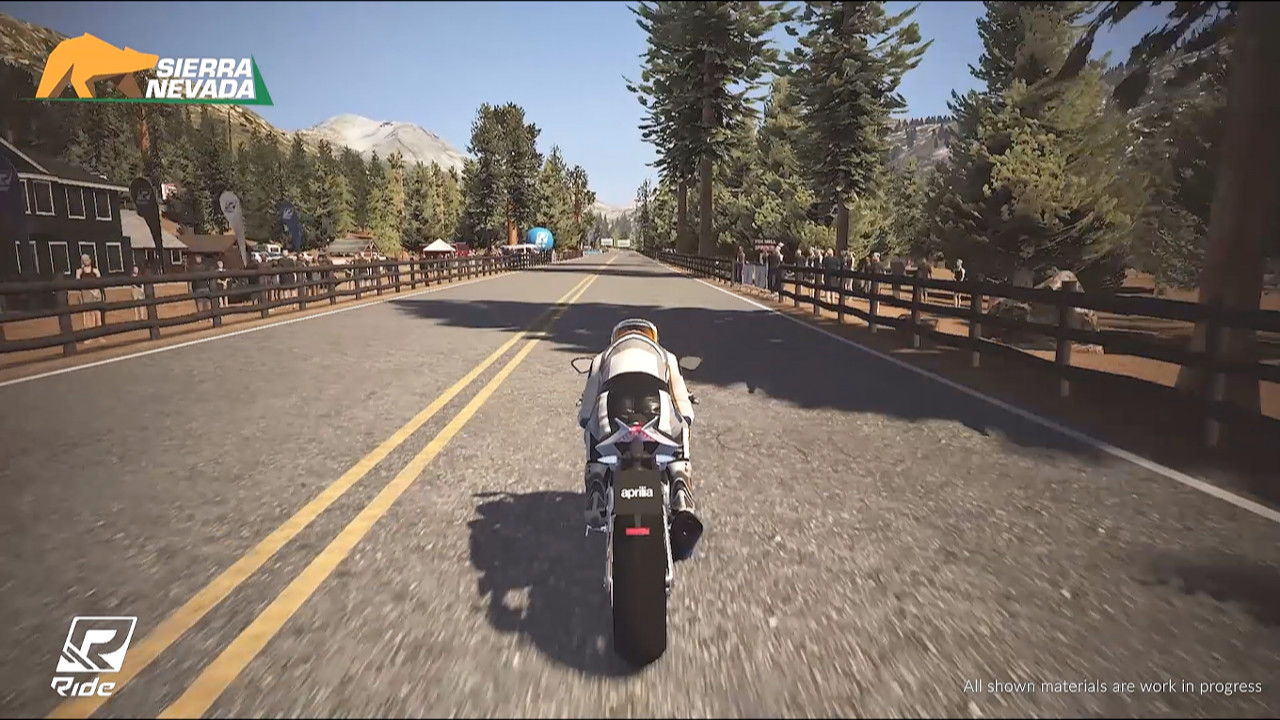 Past wondering how limited digital 0s and 1s can possibly be, the bike fans amongst us in Team ORD are keen on getting to experience what Milestone have produced with this new venture. Some of us have been positive about the handling in the company's more recent MotoGP and Superbike games and we'll be happy to see a measure of that transfer to Ride's new territories. In addition to its approachable nature, last year's MXGP was a modern graphical favourite of ours on the PC and from the little that we've seen of it in motion, Ride's appearance seems equally appealing here.
When's March again?!
#ridevideogame