We featured the first shots of new track for Assetto Corsa Competitione back in September, and now there are some new ACC Intercontinental GT pack screenshots to enjoy.
The DLC is coming from Kunos Simulazioni and 505 Games 'pretty soon' according to one of the team posting the new images online. And it features a total of four new circuits with Suzuka, Laguna Seca, Mount Panorama (Bathurst), and Kyalami.
As we mentioned, it's the first time Kyalami has been included in a game using laserscan technology. So it should be about the most accurate version you can race on.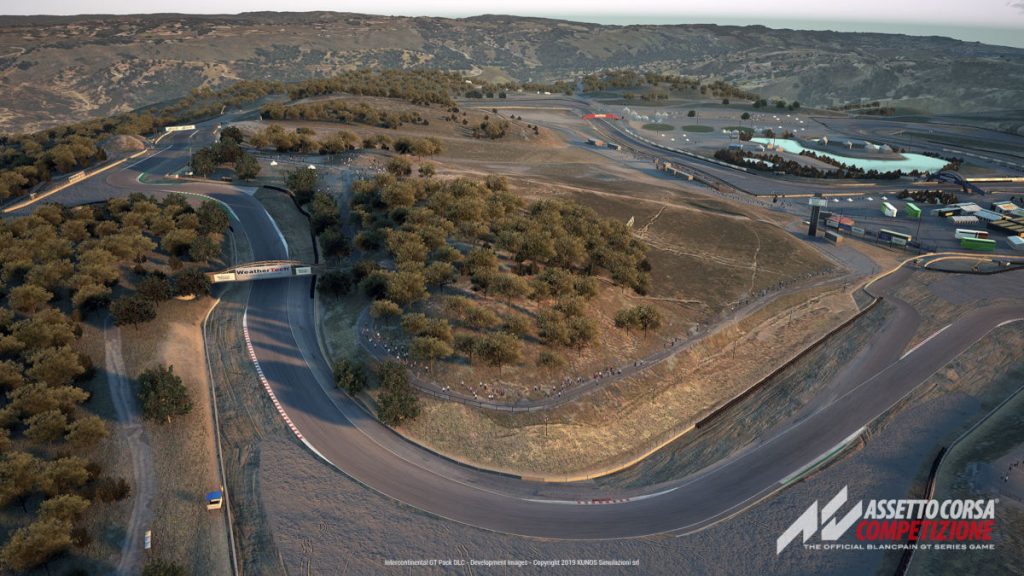 The famous Californian circuit of Laguna Seca will also be included, bringing the legendary Corkscrew to Assetto Corsa Competizione. It may be a common venue in most racing games, but it's hard to get tired of tackling the challenging changes in elevation.
Obviously Mount Panorama is also a well-know and much-loved circuit available in a variety of games in the past. But it's another track which challenges even experienced visitors. And the close barriers can mean you're heavily punished for even a fairly small mistake.
No price or release date has been confirmed for the Assetto Corsa Competizione Intercontinental GT pack yet. In the meantime, the game itself is available for the PC only, and you can find it on Steam for £34.99.