Over the last two weeks, Codemasters have released a number of DiRt Rally School videos with Junior WRC driver Jon Armstrong providing tips and advice in DiRT Rally 2.0.
The 2018 virtual World Rally Champion has been competing in rally sprints and European rallying since the age of 13. So it's safe to the 25-year-old Northern Irishman knows a fair bit about rally driving in the real and virtual worlds.
A total of seven lessons have been released so far in the DiRT Rally School series, and we've collected them all here to help you improve your driving. It also reveals that Armstrong is happy to race in virtual rallies in just socks, rather than race boots.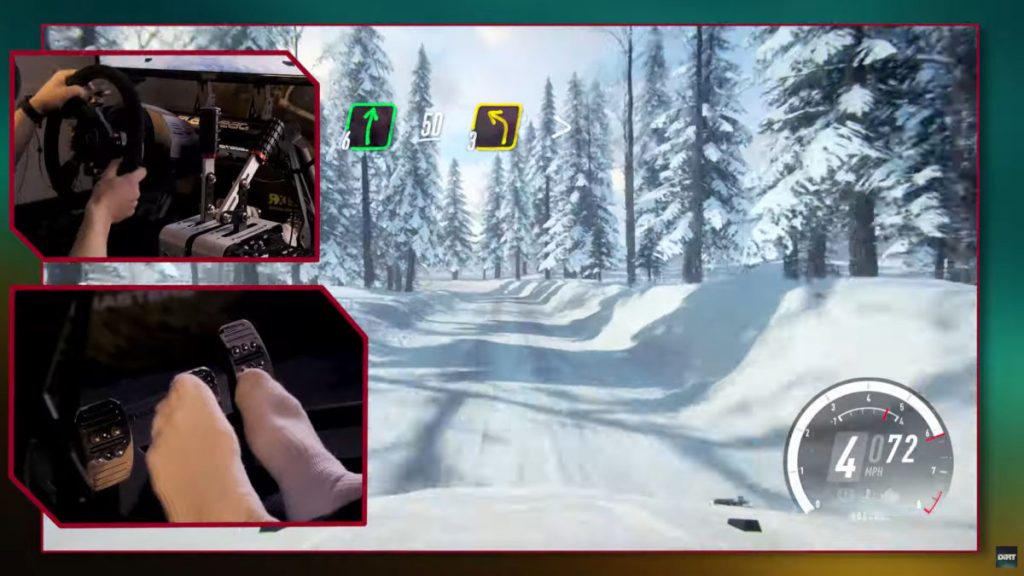 Obviously the examples will apply most accurately to the DiRT series, particularly DiRT Rally 2.0. But the advice will also help you improve in any virtual motorsport and racing simulation involving rally stages, rallycross, or any off-road terrain.
As rally consultant to DiRt Rally 2.0, Jon Armstrong has been involved in the development of the game. And took Chief Games Designer Ross Gowing for a trip around the Phil Price Rally School back in January 2019.
Anyway, time to start the DiRT Rally School videos and improve our driving.
DiRt Rally School Videos:
Lesson 1: The Basics:
Lesson 2: Advanced Techniques:
Lesson 3: Drive Types:
Lesson 4: Surface Types:
Lesson 5: Track Features:
Lesson 6: Rallycross Overview
Lesson 7: Rally Overview
You can keep up with the latest DiRT Rally 2.0 news, updates and content in the dedicated section of our site. And you'll need to make the most of the tuips and advice to take on the challenge in the new Colin McRae: Flat Out pack due for release on March 24th, as it features the most challenging rally stages in the game so far.
Still not picked up a copy of Dirt Rally 2.0? You can order it from Game or Amazon. Or buy it to download from Steam, the Microsoft Store, or the PlayStation Store. It's also included in the Xbox Games Pass Ultimate subscription.