During a difficult time for people and long periods of self-isolation, the sim racing world is providing a welcome outlet for entertainment and distraction. And Sector3 Studios have given some help as RaceRoom opens free access to all cars and tracks for at least the next five days from March 19th, 2020.
That means you can drive anything in the game in both single player and multiplater online racing. And as RaceRoom Racing Experience is free to download, that means you get access to a massive amount of racing content for nothing.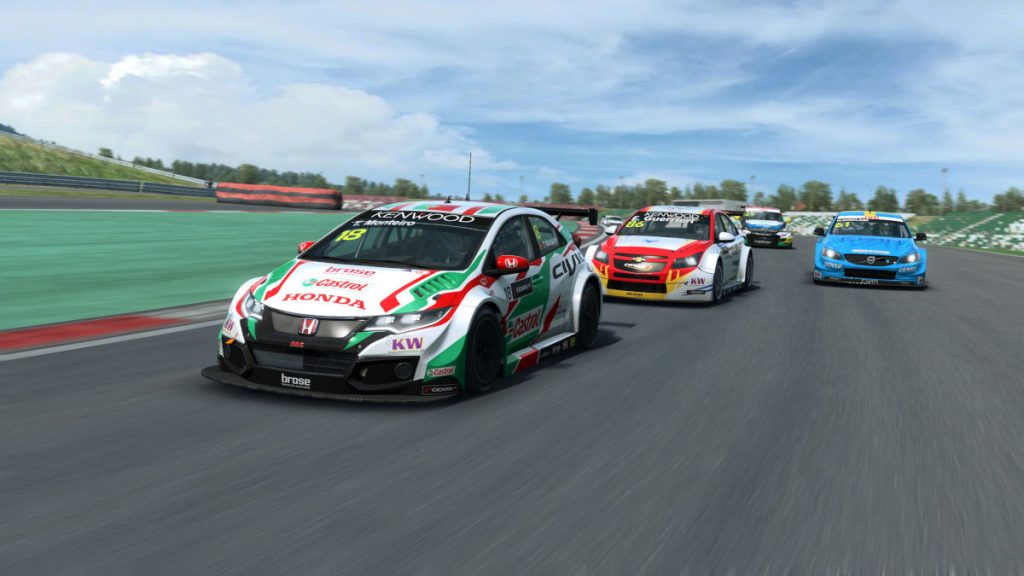 So whether you've never tried RaceRoom Racing Experience, or you want to try out new cars and tracks, now is a great time.
Want to know everything included? Check out our full Raceroom Racing Experience car list, and our full RaceRoom track list.
There's everything from classic touring cars like the Volvo 240 Turbo to the latest WTCR machines, open wheel racing at every level, and a host of GT3 options for starters.
And along with tracks you will know, including Spa, Laguna Seca and Silverstone, it's a good time to check out some of the lesser-known venues, whether that's Bilster Berg, Falkenberg Motorbana or the Chinese venues of Chang, Zhejiang and Zhuhai.
It's also a racing sim that works surprisingly well with a joypad controller, as well as a wheel, so it's definitely worth going for a drive as RaceRoom opens free access to all cars and tracks.
In addition, Sector3 Studios is also hosting a VIP race to feature motorsport and simracing personalities you'll recognise. It's being streamed via Youtube and takes place on Saturday, March 21st, 2020. You'll be able to set a reminder, or watch it below.
And as always, there are free and premium competitions being held at the moment. If you want to set times for free, there are two open competitions running for the next few weeks, but with Premium entry, you can also compete to win a new set of Thrustmaster T-LCM Load Cell Pedals, with four weeks to win. Two sets are up for grabs, with one going to the racer posting the fastest time, and another being given to a randomly-selected entrant.
We'll be covering all the latest RaceRoom news, esports and more, despite the disruptions around the world at the moment.
You can download RaceRoom Racing Experience for free via Steam, and all content is temporarily free to choose from the single and multiplayer menus.