Kunos Simulazioni have released another small collection of tweaks and improvements with Assetto Corsa Competizione Hotfix 1.5.4 out now for the PC version.
It's a fairly small patch with no major sweeping changes. But it shows that the Italian developers just can't stop improving the GT3 and GT4 racing sim as they've already released three hotfixes since the arrival of version 1.5.0 in July.
There's no word on the next update for the console versions of Assetto Corsa Competizione, which are handled by 505 Games and d3t. But it'll be interesting to see if people swap over to the original Assetto Corsa more during August and the run-up to the Ferrari Hublot Esports Series.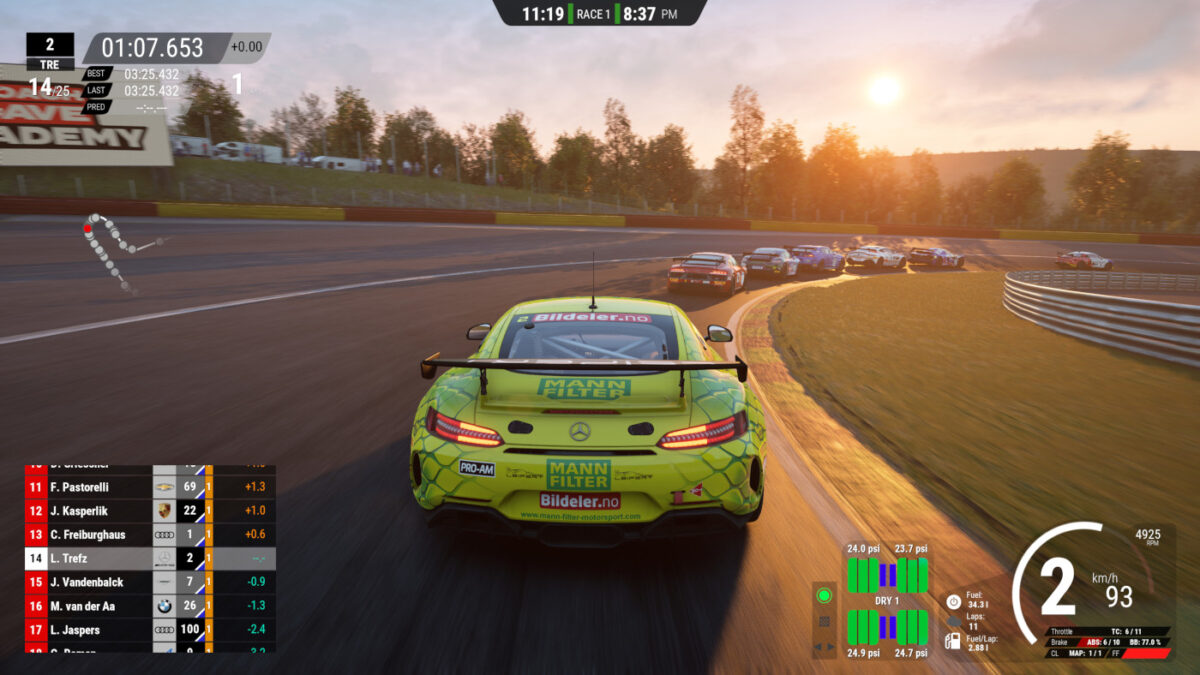 Assetto Corsa Competizione Hotfix 1.5.4 Changelog
GAMEPLAY:
– Monza: corrected pit entry detection zone.
UI:
– German localization: removed unnecessary translation for AM cup.
– Corrected reversed blinker symbols on the HUD.
– Corrected headlight symbol error in certain localizations.
– Fixed post session corrupted setups.
PHYSICS:
– KTM X-Bow GT4 Laguna Seca wet preset fix.
– Porsche Cayman GT4 fuel consumptions in preset setups and AI fuel consumption fix.
– Aston Martin V8 GT4 TC and ABS setup values fix.
– Gearbox logic waits for gear to engage before accepting another gear input. Fixes spamming downshifts and overreving.
GRAPHICS:
– Airjack positions adjusted on GT4 cars.
You might need to restart or refresh your Steam client to start the download of the update for the PC version of Assetto Corsa Competizione. The console versions are on a slightly different schedule.
If you want to keep up with all the latest Assetto Corsa Competizione news and updates for PC and console editions, it's all right here. Along with every piece of content available in our Assetto Corsa Competizione Car List, and Assetto Corsa Competizione Track List.
Assetto Corsa Competizione is available as a digital download for the PC via Steam, the Xbox One via the Microsoft Store and the PS4 via the PlayStation Store. Or as a physical edition from Game or Amazon.