Last updated on March 10th, 2021 at 08:38 pm
If you're not a motorcycle racing enthusiast, you might not realise the importance of mini bikes. Pretty much every top level racer starts out as a child on a minimoto or minibike. So it's great that the latest Bike Sim Experience video shows the Mini GP bikes available in the game.
For an idea of how important it is for racers to get early experience on mini bikes, think of a current MotoGP star. From Valentino Rossi to Marc Marquez, Pol Espargaro and more, they all began riding before the age of 10, often on minimotos. It's part of the reason for a surge in Italian riders since the late 90s, and there are now strong minimoto and minibike series in the UK, with riders already coming through on a national level.
And the small three-man team behind Bike Sim Experience are taking the smaller bikes seriously. They've officially licensed the Jeepers Kart track, which is located in Cattolica in Italy to appear in the game. And also have a partnership with Ohvale, who are a leading brand in mini racing motorcycles.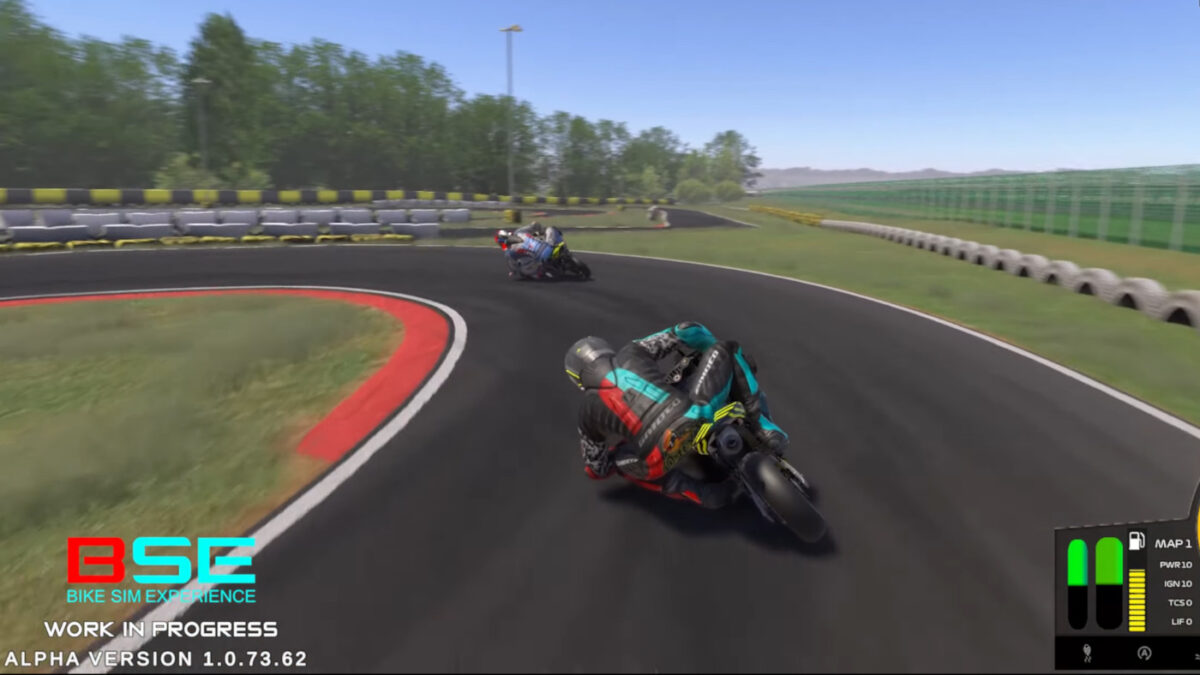 The video features the GP-0 110 Automatic, which is a essentially a shrunken racing motorcycle with a 106.7cc engine and automatic gearbox. But it comes with a full Arrow titanium race exhaust, a front monoblock adial caliper a the front, and 2 piston radical calipers at the rear, a fully adjustable rear shock absorber, and an aluminium rear swing arm.
Motorcyclists will have spotted that Ohvale aren't messing around with the parts. Essentially they've got all the same equipment you'd expect on a full-size race bike, just in a package which lets young riders get their feet on the ground, with prices starting from around £2,699.
The video shows an Alpha version of the game, but it already looks nice, and the sound of the Ohvale is what you'd expect from a real version. The full-size adult rider is suitably hunched over, so it'll be interesting to know whether you can feel the difference in weight and physics when you're trying to hustle a smaller bike as an adult, in comparison to the standard, full size versions in Bike Sim Experience.
Considering how many junior riders might own or race similar machinery, it's an interesting, and unusual addition for a motorcycle racing game. And a good one, especially if they keep including more circuits, or allow modders to add them. It'd be great to see some UK minimoto and minibike venues in Bike Sim Experience, like Whilton Mill and 3 Sisters. And offers something a bit different to existing titles like Milestone's MotoGP 20 and Ride 4, or KT Racing's TT Isle of Man: Ride on the Edge 2.
Bike Sim Experience is expected to arrive for the PC some time in 2020. In the meantime, you can keep up with all of our Bike Sim Experience news and coverage, here.
Update:
Bike Sim Experience has now been renamed. So you can keep up with all of our TrackDayR news and coverage, here. You can also check out the full TrackDayR bikes list here, and the TrackDayR circuit list, here.