Last updated on January 18th, 2021 at 11:56 am
We've featured a number of high-end full motion simulator rigs before. And now you can add the Cranfield Simulation Formula Simulator as a bespoke, professional-level full-motion option for your dream sim racing garage.
As a department of Cranfield Aerospace Solutions, Cranfield Simulation has previously supplied systems to F1, F2, GT, LMP and NASCAR and othe professional racing teams. And they use patented technology derived from how the military train fighter jet pilots, which they've supplied to 21 different Armed Forces over the last 30 years. So it's reasonable that they're confident about their abilites.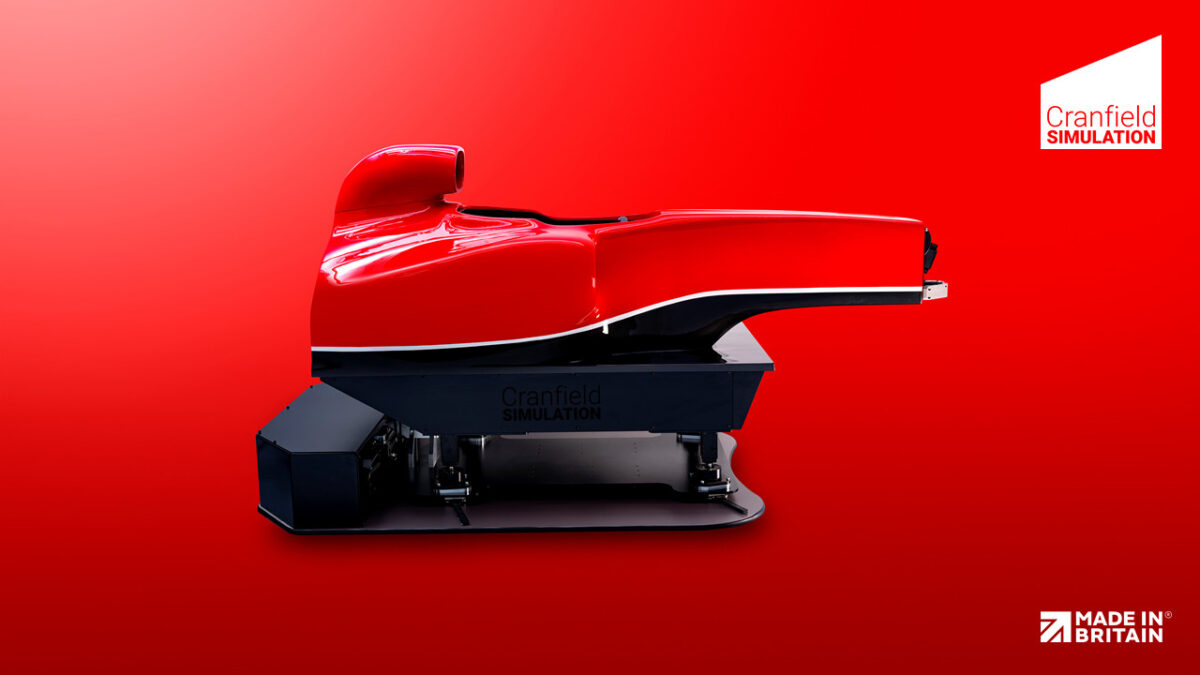 "Most simulators used in motorsport are little more than fairground rides," said Ian Poll, Emeritus Professor of Aerospace Engineering, Cranfield University. "This system, however, uses a variety of carefully tailored inputs to the body's sensory system and the driver's brain interprets these to be the result of real accelerations being applied to the body. If the brain believes it, simulation becomes reality and the training value is considerably enhanced."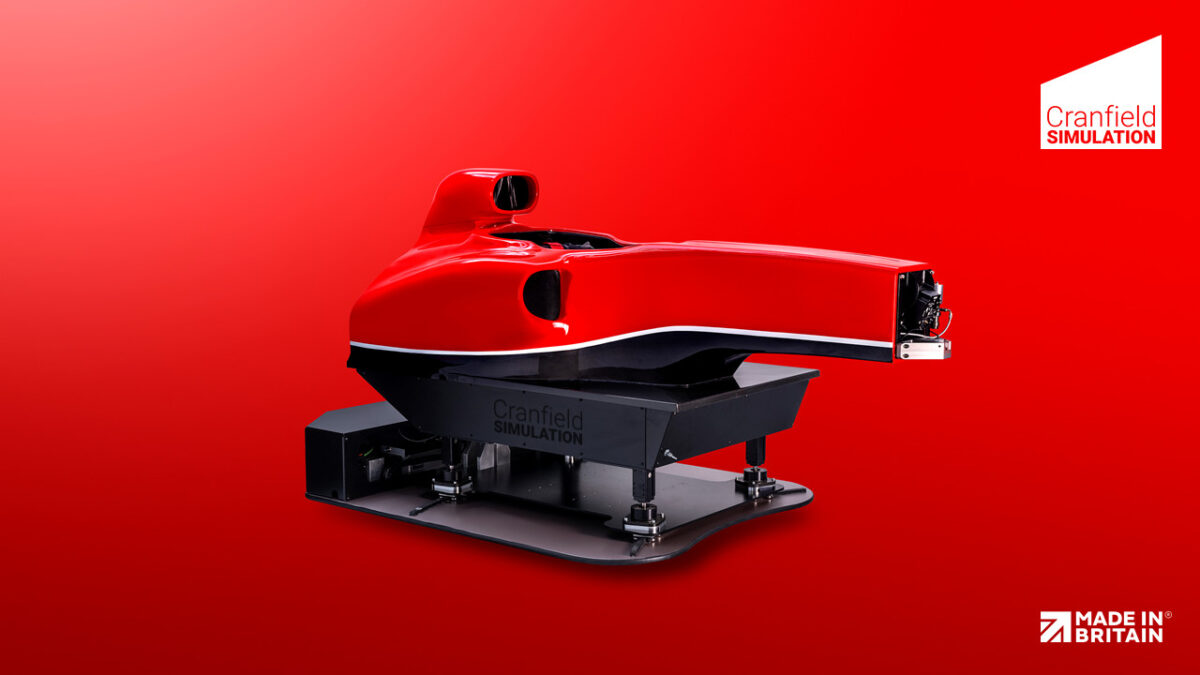 What this means is the new Cranfield Formula Simulator which are built around a compsite single seater chassis fromed from a real F1 mould. And motion options including a D-Box Suspension platform with four dynamic actuators providing 3″ of travel, a Yaw Platform with an actuator mounted to a curved raile system, a Sustained Motion Cueing G Seat with pneumatic calls and intelligent motion control, and Position Rapid Onset (PRO) System fitted to the driver's seat, including two actuators.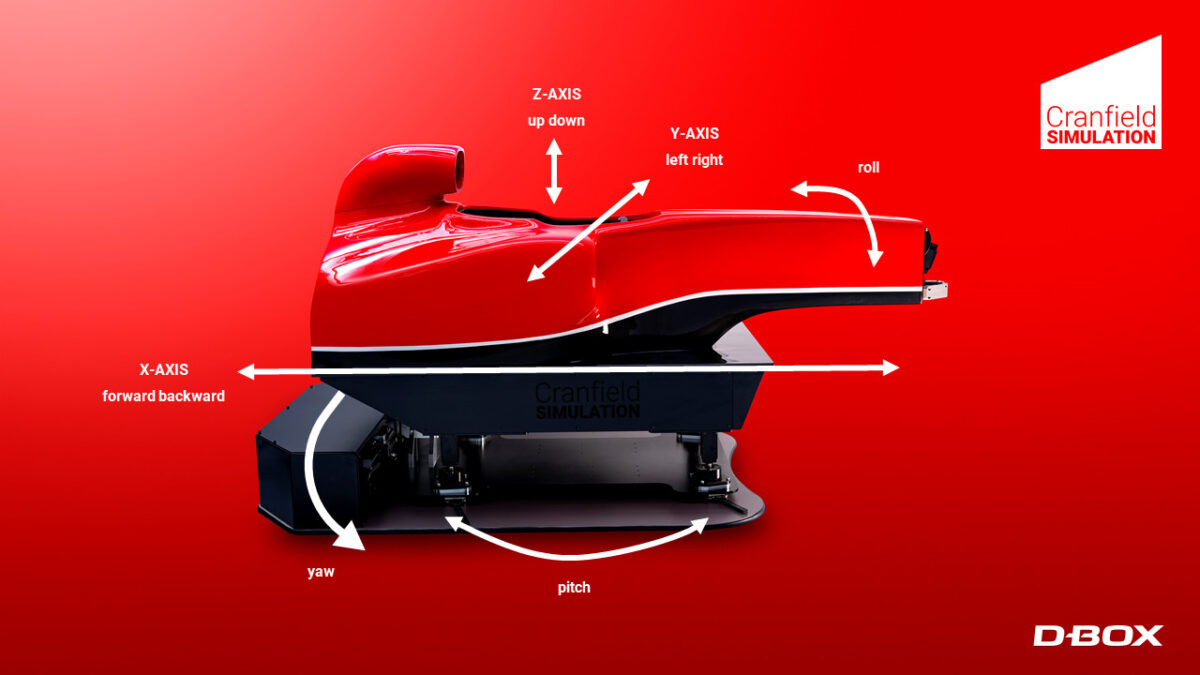 So you get pitch, roll and heave from the D-Box, Yaw for lateral accelration and traction, the PRO system for rapid minor movements, plus the G Seat Airbag system to simulate g-forces. Which should be enough to make you feel immersed in your favourite sim.
"We are incredibly excited about bringing our world-class simulators to the consumer market for the first time," said Jon Roach, Chief Commercial Officer of Cranfield Simulation. "We have known for years that there is a tremendous appetite for it, and with the technology we have designed, the opportunities for tailored solutions are now almost limitless. We can replicate any motorsport experience in the world, and really make the driver feel like they are at the centre of the action."
As you might imagine, the price for the Cranfield Simulation Formula Simulator will only be revealed when you enquire and spec out exactly what you want. But given that the static Cranfield GFQ-1 simulator has a guide price of £10,699, you'll probably need fairly deep pockets. Or they do have a static sim using a real F1 mould chassis for £16,650.
On the plus side, the Cranfield Simulation Formula Simulator does come with a VR headset included, and optional triple wrap around projection system or three 4K 55″ screens, plus a choice of paint finishes or custom livery, bespoke interior trim options, professional driver coaching and a 12 month warranty. And as a plug and play system, it only requires a single household plug socket.
And you also get real motorsport controls, including the steering wheel and pedals, which are adapted to work your sim software.
The motion technology is compatible with all leading sim racing titles including rFactor 2, Assetto Corsa, iRacing, and more. And obviously they can help if you're planning to offer a motorsport simulator or eSports venue.
It's probably the stuff of sim racing dreams for many of us, but it's interesting to see how many extremely high end and professional simulator rigs are now being provided for the home market. Not only does it demonstrate the growing demand and suppliers taking home sim rigs seriously, but as with real motorsport, we may see the high end innovation feed down into more affordable solutions in the future. And that way we all benefit.
If you are one of the lucky few able to seriously consider the Cranfield Simulation Formula Simulator, then you can contact the company to find out an accurate price via their website. If not, then you can find some more reasonbly priced options, particularly when you're just starting out in sim racing, with our guide to the best beginner wheel and pedal sets for 2020. Or check out all our coverage of wheels and pedal sets here, and sim rigs, here.