PlayStation 4 and Xbox One racers will be pleased to see a new Assetto Corsa Competizione console update released with a range of fixes for bugs and issues reported by players.
Development of the PC and console versions will always progress at a different pace for a variety of reasons. But this should provide a boost to sim racers using consoles, especiall if they drive the BMW M4 GT4, as apparently the issue of "disappearing wheels within a race" has now been fixed.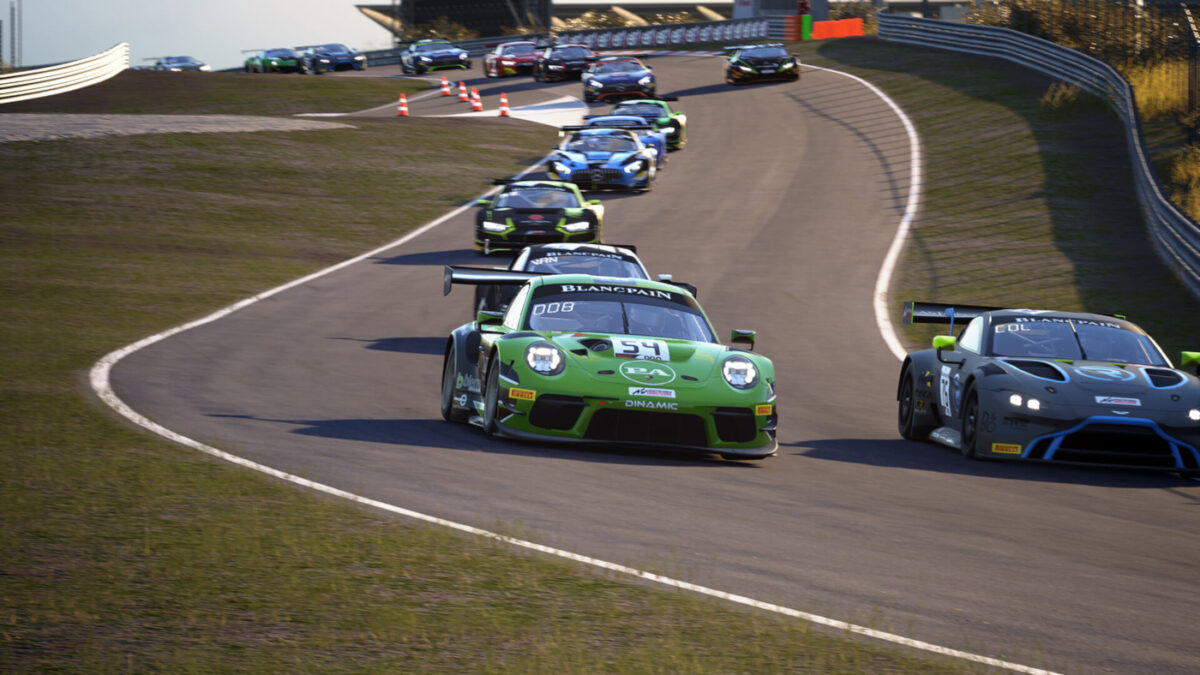 Assetto Corsa Competizione Console Update Changelog:
General:
Issue fixed with disappearing wheels within a race with the BMW M4 GT4
Issue fixed with not being able to move the car after returning from the replay menu in multiplayer
Controller pre-sets can now be deleted
Save data-name now displays when trying to erase play data
Stability crashes fixed when playing replays and highlights
Fixed a soft-locking issue when resuming a saved race
Fixed a crash when viewing the final championship leaderboard
Localization:
Translations for replay menu across multiple languages
UI:
Fixed multiple car digital displays/dashboards
Lap counter now displaying correctly
Control bindings fixed within the menu
Driver stints times update on the pitstop panel
In-game delta time has been reverted back to 3 decimal places
Peripherals:
Fanatec McLaren GT3 damping fixed when cycling through modes
Crash fixed for reconnecting a Fanatec CSL Elite in a race
Trueforce audio now returns when hotplugging a Logitech G923 wheel
Fanatec ClubSport Pedals V3 Pedals rumble support
If you want to keep up with all the latest Assetto Corsa Competizione news and updates for PC and console editions, it's all right here. Along with every piece of content available in our Assetto Corsa Competizione Car List, and Assetto Corsa Competizione Track List.
Assetto Corsa Competizione is available as a digital download for the PC via Steam, the Xbox One via the Microsoft Store and the PS4 via the PlayStation Store. Or as a physical edition from Game or Amazon.