There's even more retro racing action to enjoy with the new free Hotshot Racing Big Boss Bundle DLC released now for the game. Available since September 2020, the arcade racer combines modern features with graphics inspired by the 3D virtura games of the 1990s.
The free Hotshot Racing Big Boss Bundle DLC expands the content in the game with a new mode, and four new locations, plus a further Grand Prix championship to compete in.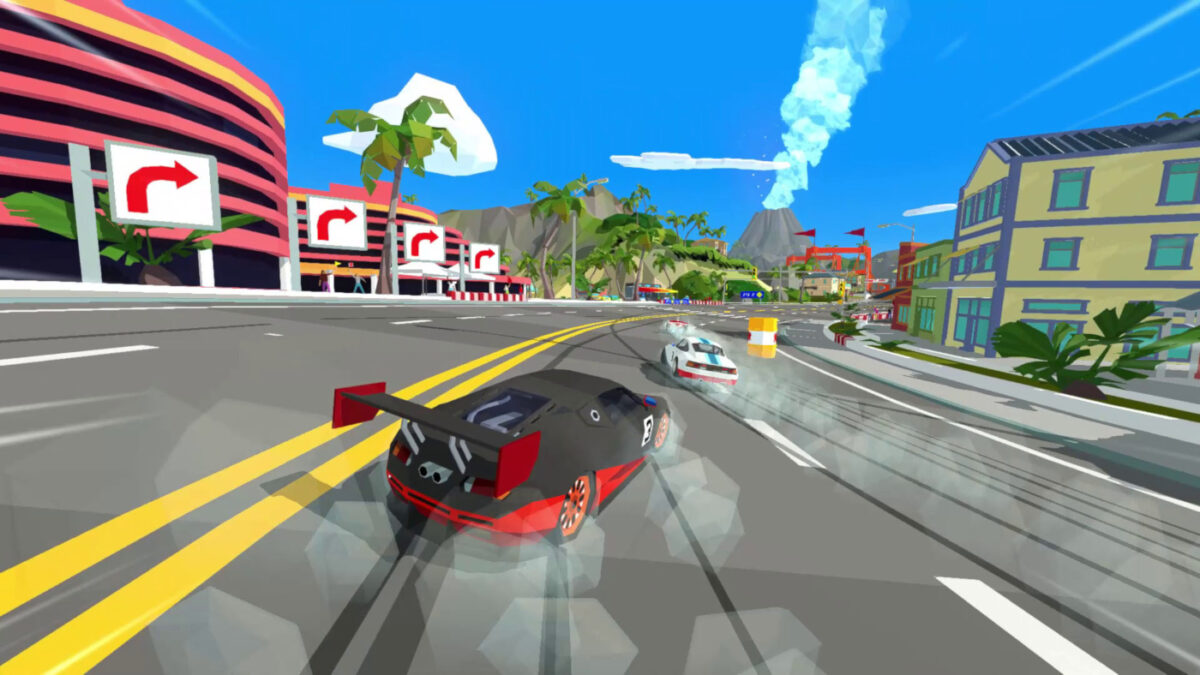 Developed by Lucky Mountain Games in partnership with Sumo Nottingham and Curve Digital, the new Barrel Barrage Mode adds a taste of combat and violence to the racing as you will now be able to launch explosive barrels from the back of your car to inflict damage. But every other racer also has the same weaponry available, making for some fiery action.
The downloadable content takes a name from the new Boss Level Grand Prix which is also included in the free update. This series includes four new high-speed circuits, with the addition of 8 Ball Highway, Cargo Chaos, Frozen Freeway and Surf City. And you can use them for all game modes, including Barrel Barrage.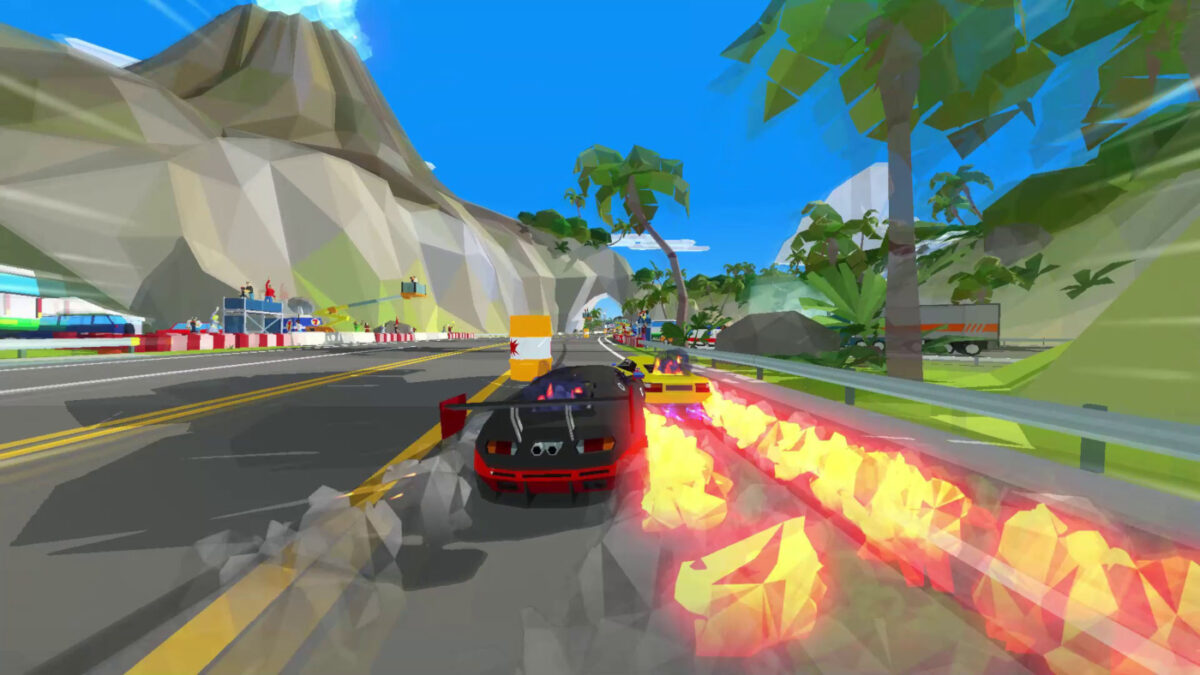 The Barrel Barrage mode looks like an interesting and fun new addition, especially when it comes to 8-player online multiplayer as it should create some suitably chaotic action. And new tracks are never a bad thing for any racing game, especially when they're released for free.
You can keep up with all the latest Hotshot Racing news, DLC and other coverage, here. You buy Hotshot Racing as a digital download on Steam for the PC, the Microsoft Store for Xbox One, the PlayStation Store for PS4, and the Nintendo eShop for the Switch.