Last updated on December 16th, 2020 at 06:59 pm
Three new cars will be available for the Slight Mad Studios racing game with the Project CARS 3 Style Pack DLC announced for release from December 15th, 2020.
The new cars will be the Ferrari SF90 Stradale, the Lamborghini Sian FKP 37, and the Hennessey Venom F5. Which means three supercars putting out around 3600hp between them!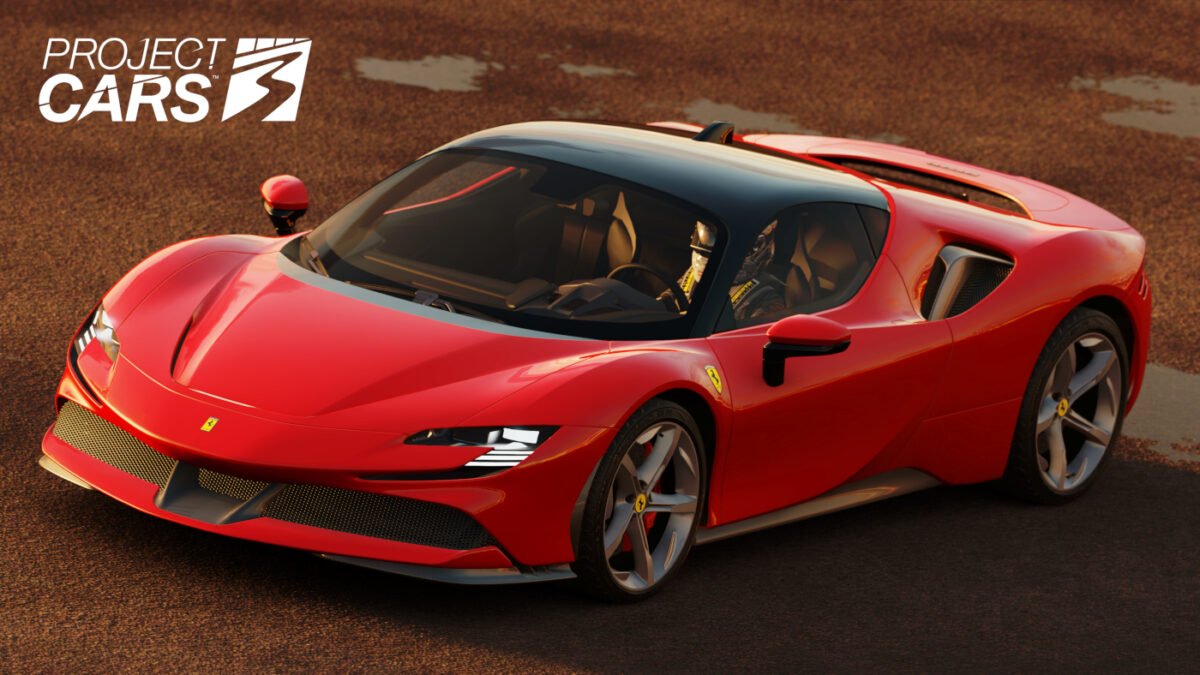 The limited edition Lamborghini Sian FKP 37 puts out the least power of the trio, with 807hp from the first hybrid production vehicle from the Italian manufacturer, combining an electric motor with a 6.5 litre V12. A total of 63 units were built with design features and upgrades from the Aventador to reference the fact Lamborghini was founded in 1963.
For more hybrid power there's the Ferrari SF90 Stradale, which achives 986hp from three electric motors and a 4.0 litre twin-turbocharged V8 engine, and a sizeable 390kg of downforce at 155mph from new aero and thermal dynamics. The SF90 references 90 years of the Scuderia Racing team in 2020, and the supercar includes a drag reduction system (DRS) taken from F1.
Not enough horsepower? Then there's the Henessey Venom F5, which hasn't gone into production yet. A total of 24 cars will be produced at a cost of £1.2 million, and it will produce 1,817hp from a 6.6 litre twin-turbocharged engine, predicted to offer a top speed of 301mph. Especially with the chassis and body made almost entirely from carbon fibre to mean the Venom F5 will weigh as little as 1,338kg, giving a power-to-weight ratio of 1,358hp per ton.
No price has been shared for the Project CARS 3 Style Pack DLC announced for December 15th, although it's likely to be the same as the first Legends Pack DLC (£7.99), and will be free if you have the Project Cars 3 Season Pass (included with the Deluxe Edition of the game).
Keep up with the latest Project CARS 3 news, DLC and other coverage, here. Along with checking out the Project CARS 3 car list and Project CARS 3 track list.
You can buy Project CARS 3 for the PC via Steam, the Xbox One via the Microsoft Store, and the PS4 via the PlayStation Store. Physical copies of Project CARS 3 can be found at Game or Amazon.