There are different things to admire about each of the most popular sim racing titles, and for RaceRoom Racing Experience, one point of interest is the range of classic cars available. And it's expending in December 2020 with RaceRoom to add the Volkswagen Scirocco Group 2 car to the game.
Named after a Mediterranean wind, the Scirocco was produced from 1974 until 1992 with two design generations, and was then resurrected as a new model from 2008 until 2017. Fortunately RaceRoom have gone back to the early models for their latest classic German production racing car.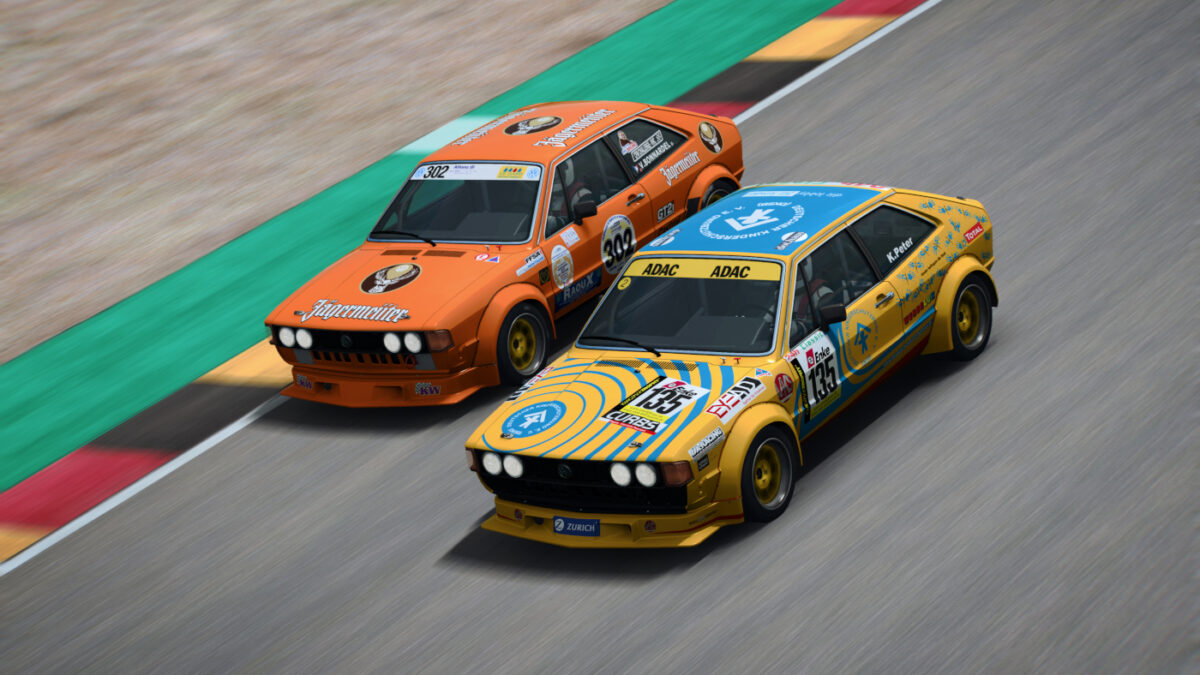 The model year hasn't been specified, but it's likely to be a 1977 model. Mainly because VW has a 1975 model on display with a 170hp 1.6 litre four cylinder engine in a car weighing 775 kilos and capable of a top speed around 124mph but the wrap-around orange indcator lenses weren't introduced until August 1977 for the 1978 model year.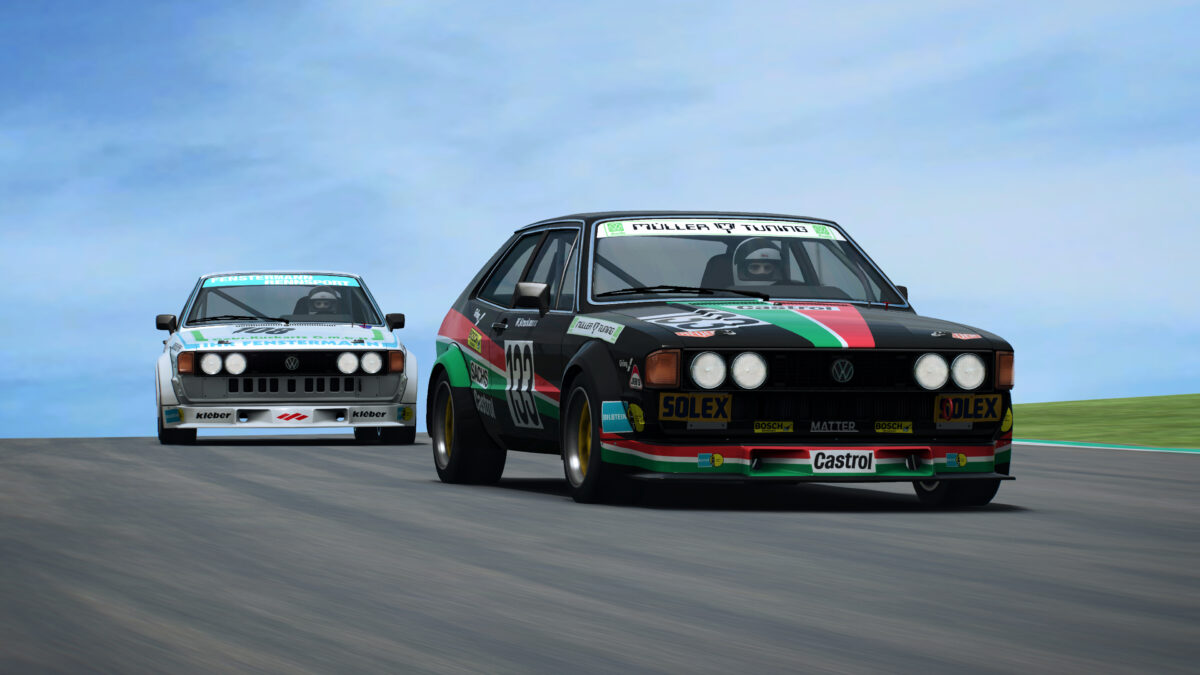 Either way, with RaceRoom to add the Volkswagen Scirocco Group 2, it should be a fun car to drive and race. The car dominated the 1976 and 1977 seasons fo the German circuit Championship in the 1.6 litre class, and the front wheel drive sports coupe was also a popular road car for many people. Mainly because it handled so well, rather than straight-line speed.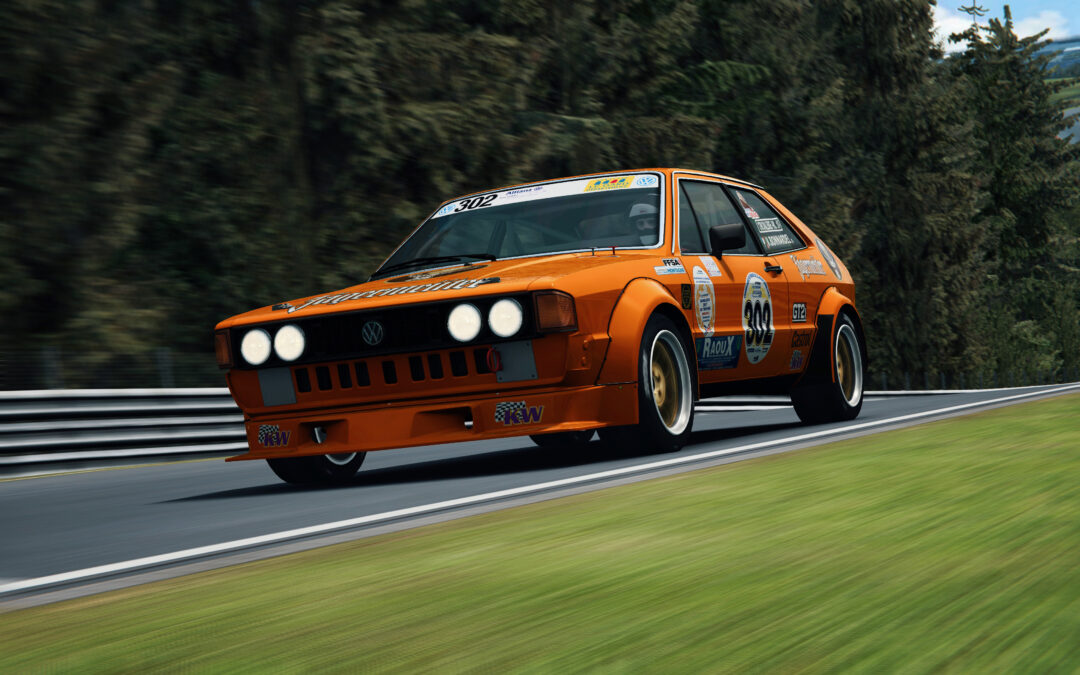 And it's still a popular car as a daily classic, or for track and rally use today. Fortunately RaceRoom has opted for a model before square headlights were introduced, as they look nicer in my opinion, regardless of the rest of the car.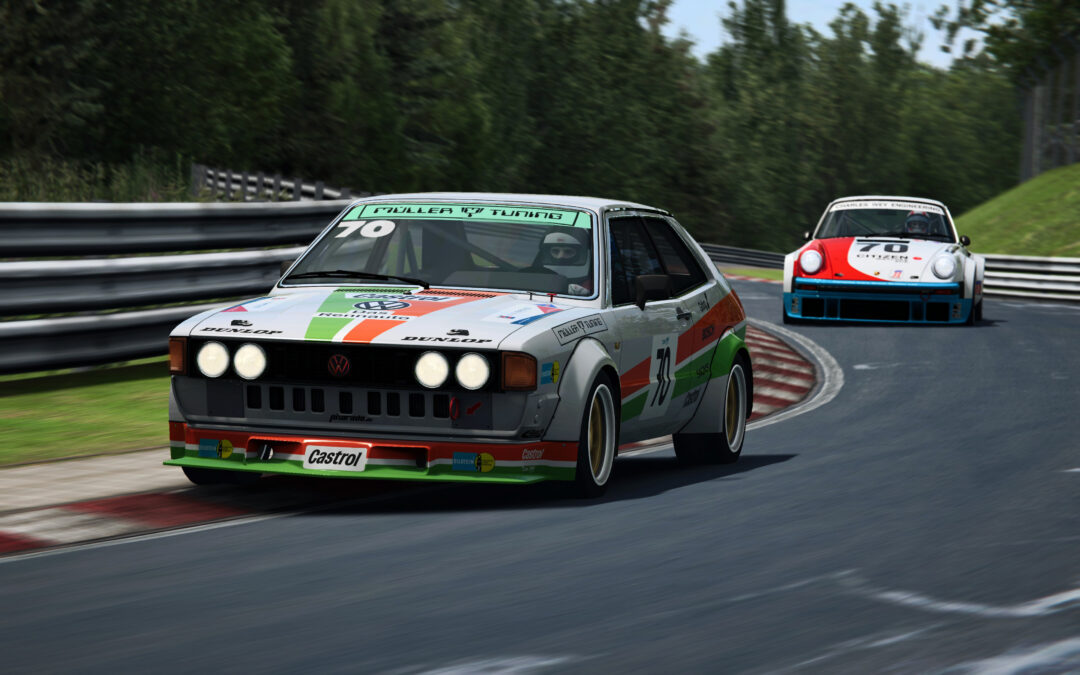 The last picture shows it in action on what appears to be the famous German racing location of the Nurburgring in front of a Porsche 934 Turbo RSR, which is in the Group 4 class in RaceRoom (Along with the BMW M1 Gr.4), so you could have some interesting all-German multi-class racing.
The VW Scirocco will be released in December along with the Audi R8 LMS GT2 and the Watkins Glen circuit. The DLC price is likely to be around £3.56, which is around the average, but DLC car prices do vary in RaceRoom from £1.80 to £3.61.
You can download Raceroom Racing Experience on the PC for free via Steam. Some additional content is available via Steam, but everything can be purchased via the official game store.
Keep up with all the latest RaceRoom news, updates and eSports articles, here. And check everything available for free and via paid DLC with our RaceRoom car list, and RaceRoom track list.