Last updated on December 16th, 2020 at 11:22 pm
There are lots of new cars coming from Sector3 Studios this month, including the VW Scirocco and Audi R8 LMS GT2. And now we also know RaceRoom will add the Audi LMS GT4 in December 2020 as well.
It makes sense to add the GT4 version as a popular entry-level GT racing car in the real world, which has been competing for two seasons. The 5.2 litre V10 engine puts out 495hp (depending on the balance of power for individual championships) through a 7-speed transmission. In the two years of racing, the Audi LMS GT4 has been driven to 17 titles so far.
The Audi will join the GTR4 class in RaceRoom which currently includes the BMW M4, KTM X-Bow, Lotus Evora, Porsche 718 Cayman Clubsport and Porsche Cayman CS MR.
And it makes sense for RaceRoom to add both the GT2 and GT4 versions of the Audi R8 LMS at the same time. An update for the 2020 season included bringing across the steering wheel from the 630bhp big brother (The Audi R8 LMS GT3 has been in RaceRoom for a while).
As RaceRoom will add the Audi R8 LMS GT4 in December 2020, the price will probably be around £3.61, similar to the GT3 version and other paid cars in the sim racing service. Still a lot cheaper than the £175,000 for the real thing.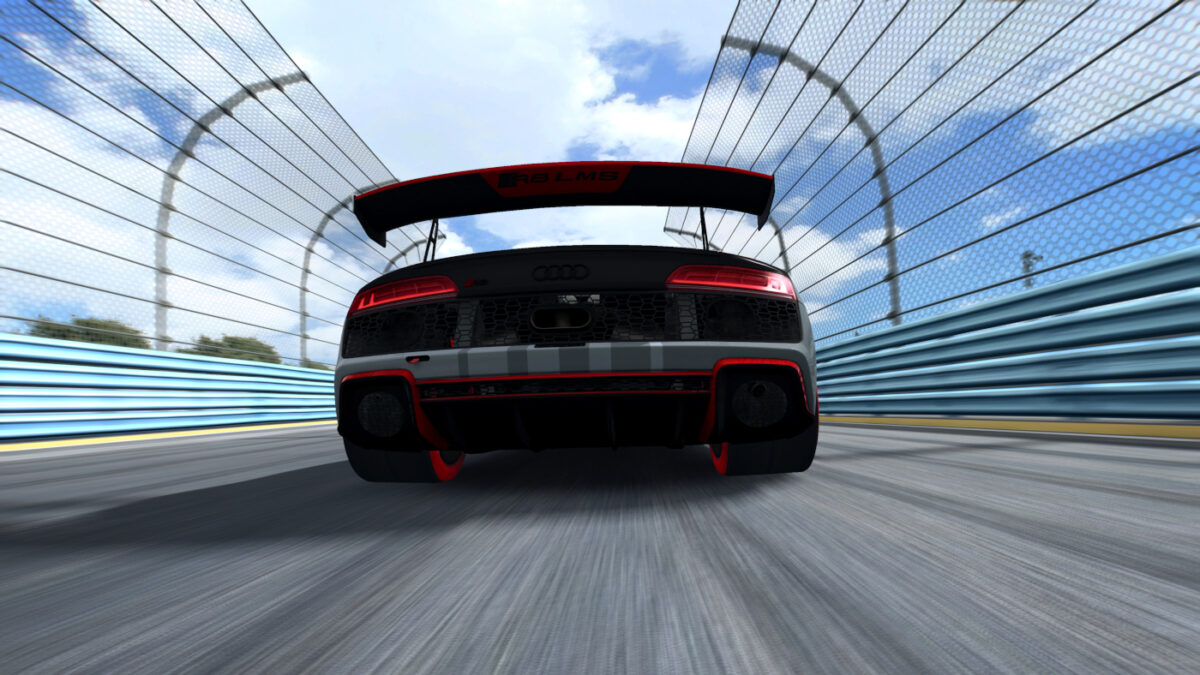 You can download Raceroom Racing Experience on the PC for free via Steam. Some additional content is available via Steam, but everything can be purchased via the official game store.
Keep up with all the latest RaceRoom news, updates and eSports articles, here. And check everything available for free and via paid DLC with our RaceRoom car list, and RaceRoom track list.