Codemasters have released a number of improvements for their latest off-road racing title, along with some free bonus content with the arrival of DIRT 5 Update v2.0 and a Snow Limits content pack.
The Snow Limits content pack is automatically available in the game. It includes a new festive livery for both the Ford Mustang GT4 and the Porsche Cayenne Transsyberia. Plus there's a new Sprint event on Roosevelt Island in New York which is available in Arcade, Time Trial and Online races.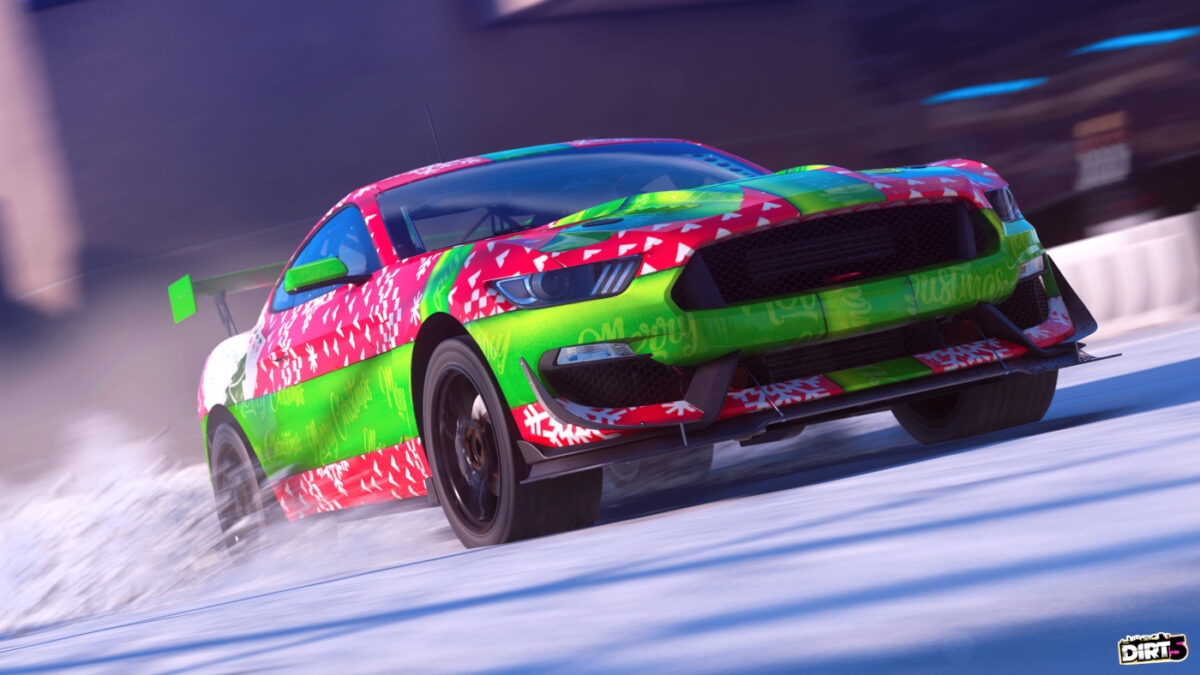 And the festive theme continues with new items to use in each of the three Playgrounds event types, and snow as a new weather condition.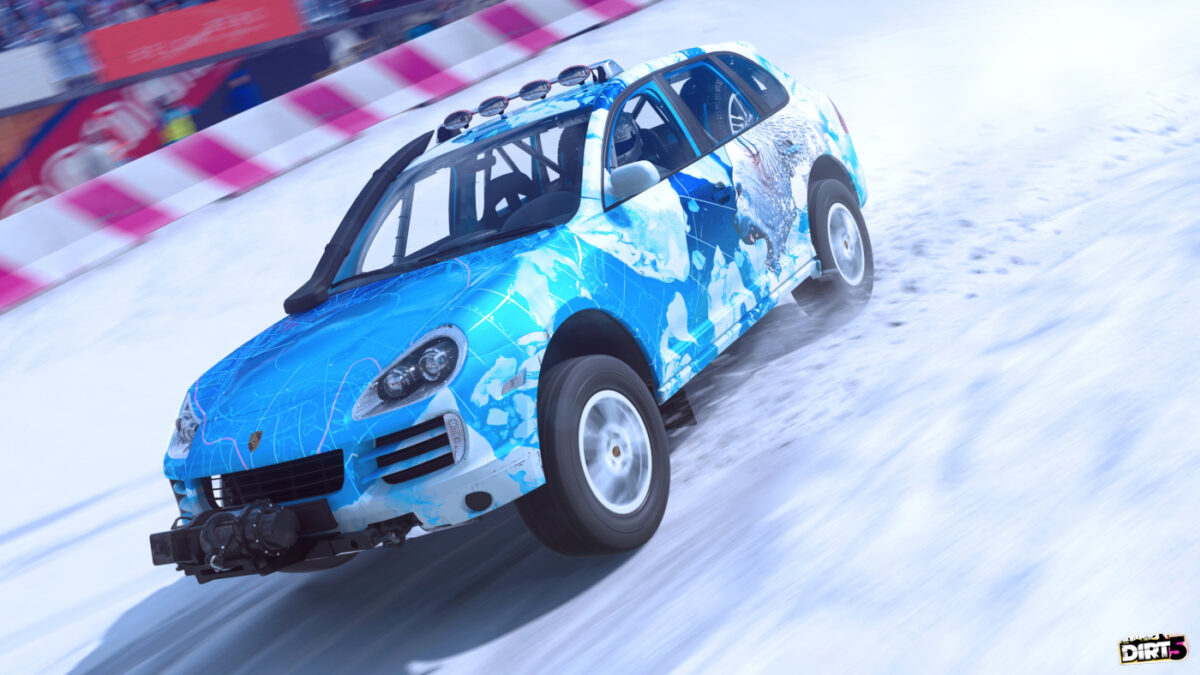 The other big news is the arrival of the main DIRT 5 Update V2.0 which includes support for a wide range of wheels and pedals.
DIRT 5 Update v2.0 Patch Notes
Snow Limits Free Content Pack – New Playgrounds items, new liveries, new Ice Breaker circuit, new customisation items and the option for Snowy conditions in Playgrounds all added, for free to all players
Wheel Support – Extensive selection of wheels supported for DIRT 5 across each platform, including Thrustmaster, Logitech and some Fanatec devices
Visual
Further general visual and performance improvements across the board, including visual updates to the 'Prioritise Frame Rate'/120hz mode on Xbox Series X
Further FPS improvements when using Image Quality mode on Xbox One and PS4
Fixed issues causing flickering lights during night-time events  
PC: Further fixes for reports of crashes and startup issues
Fixed issue causing game freezes in the Career – Sponsors tab when selecting an Amplified Edition sponsor 
Career
Fixes for crashes occurring at the beginning of some Career events for some players
Added option to listen back to previous podcast episodes from a playlist 
Fixed visual bug in Career mode that shows the player earning more than the maximum amount of Stamps after completing Throwdowns 
Online
Technical changes made to the matchmaking process; search times for lobbies have been increased to improve the likelihood of live lobbies being found
Friends lobby size increased to eight players 
Fixes for crashes occurring when exiting active multiplayer events
Split-screen
Fixed multiple bugs causing crashes and performances issues in split-screen play
Audio fixes for low volume in split-screen mode
Playgrounds
Leaderboard display adjusted to show faster target times
Resolves occurrences of objects being available for the wrong event type
General
Amplified Edition entitlements fully unlocked for Amplified Edition pre-order players 
PS5: Fixed issue with Trophies not unlocking. Any Trophies earned during this issue should unlock for players after completing one event
Further improvements made to AI behaviour, particularly in races with large grids 
Fixed instance of cars triggering a track reset incorrectly on Arizona – Merrick Butte location
Fixed issues causing crashes in the post-race menus
Sprint cars: changes made to handling model following community feedback 
Display fixes for PS4/PS5 Trophy images and text
General stability and quality of life improvements across each platform to improve your experience
Xbox, PlayStation
Multiple general performance improvements across the board, reducing instances of crashes, gameplay stuttering and FPS drops, further optimising general gameplay  
Xbox: Resolved issue causing some players to lose controller vibration/rumble 
PS4: Resolved issues caused by saving data created before the previous patch, such as progress disappearing upon game restart and crashes when using livery editor 
PS5: Further refinements to the use of DualSense adaptive triggers  
PS4/PS5: V-Sync added 
Fix for crash caused by signing out during a Gymkhana event  
Visual improvements to rain effects on the windshield when using interior camera views  
Display fix for rewards screen in the post-race menu 
Photo mode: minor fixes and optimizations 
Multiplayer: improvements in kicking players in the lobby who do not ready up for an event 
Multiplayer: general improvements to online matchmaking and lobby searches 
The Trophy/Achievement 'Spare Some Change for Gas?' will now require players to race for 1,000 miles, instead of 10,000  
You can buy DIRT 5 digitally on Steam for the PC, the Microsoft Store for the Xbox One, or the PlayStation Store for the PS4. Or purchase physical copies via Game or Amazon.
Keep up with all the latest DIRT 5 news, content and DLC, here. Or check out the full, official DIRT 5 car list to see all the vehicles available in the game.