First we found out that the Audi R8 LMS GT2 would arrive in a December update to RaceRoom, joining the existing GT3 model in the sim. Then came the news the Audi R8 LMS GT4 would also arrive. And now to complete the set, the Audi R8 LMS GT3 Evo joins RaceRoom this month!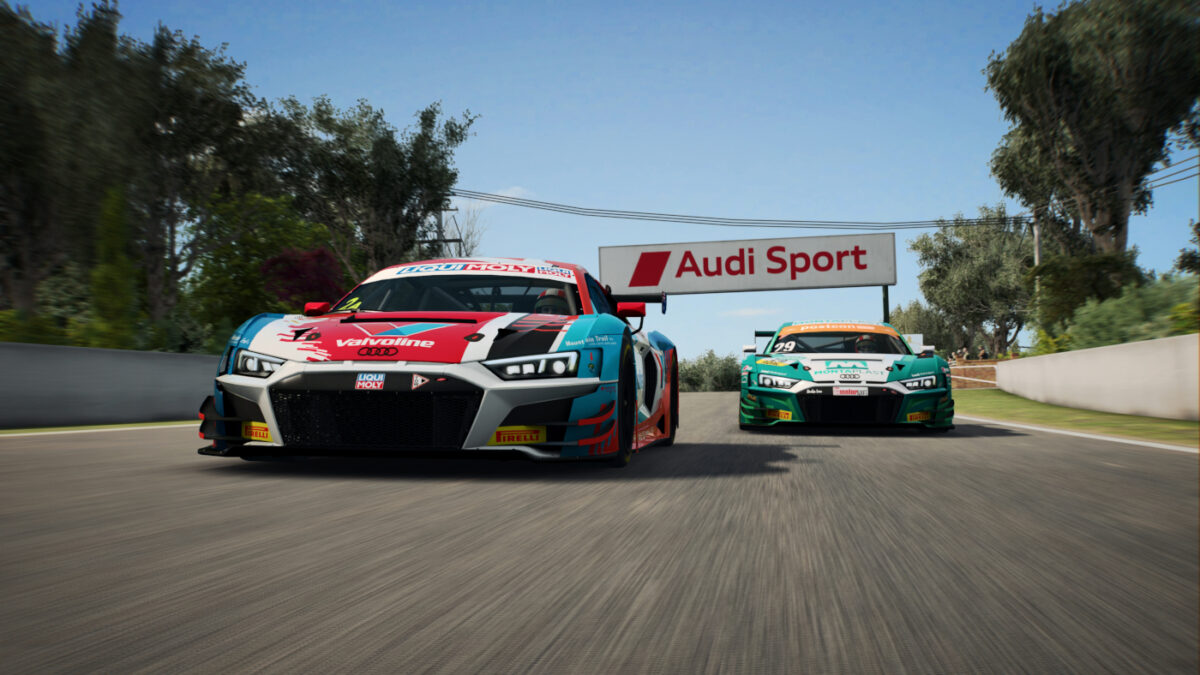 So the Audi R8 LMS GT3 Evo is the latest and greatest in the Audi Sport customer racing range for world GT competition. It shares the 5.2 litre V10 engine with the GT4, but puts out 585hp (depending on the series regulations), compared to the 495hp of the GT4. And with a pure focus on performance, it'll lap faster than the 640hp GT2 (which was designed to be easier to drive).
The Evo model was first unveiled in 2018 as an update to the Audi R8 LMS GT3 already competing in real motorsport and available on RaceRoom (along with the Audi R8 LMS Ultra). And key improvements include more predictable and consistent handling through a better aerodynamic profile, better cooling for durability, and strengthened components to reduce the price of racing. Although you'd still need around £425,000 to buy one.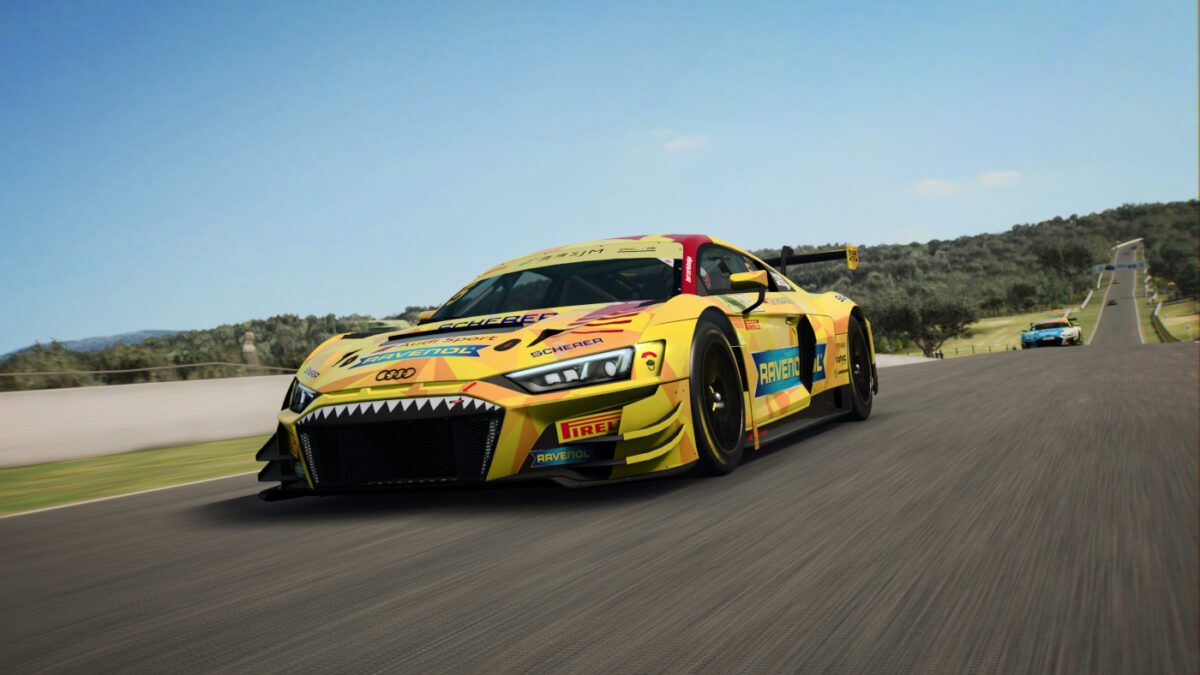 As a GT3 car, it'll go into the GTR3 class in RaceRoom, which is one of the most populated in the virtual motorsport title. Along with the existing Audi R8 LMS and LMS Ultra, it will be up against the BMW M6 and Z4 GT3s, the Bentley Continential, Chevrolet Corvettes and Camaros, Ford GT and Mustang, McLaren 650S and MP4-12C, Mecedes AMG and SLS AMG, Nissan GT-Rs, Porsche 911 GT3 Rs, and the P4-5 Competizione GT3. In total, it'll be the 19th car choice available in a class which aims to balance every manufacturer and model for fair competition.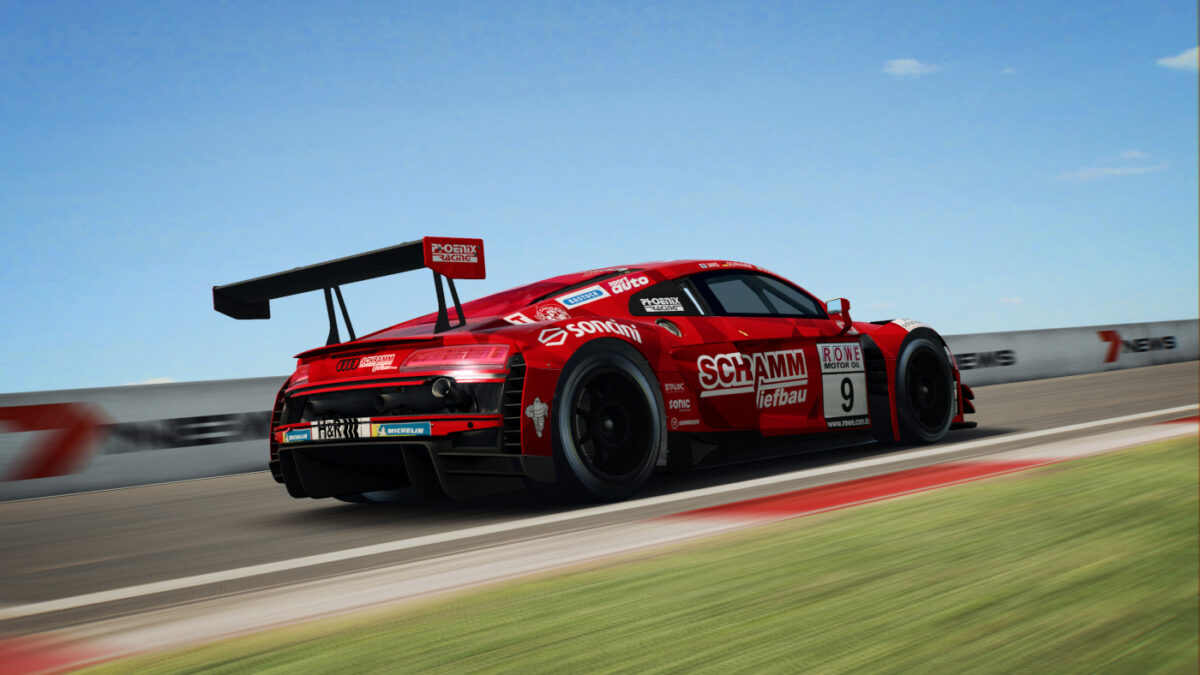 So it's going to have to compete harder for attention than the GT4 and GT2 versions, which will be running in fields with six cars to choose from. But we'd imagine most current Audi drivers will want to make the switch to the newest model as soon as possible, and the price is likely to be around £3.61 for the new car via the RaceRoom store when it's released.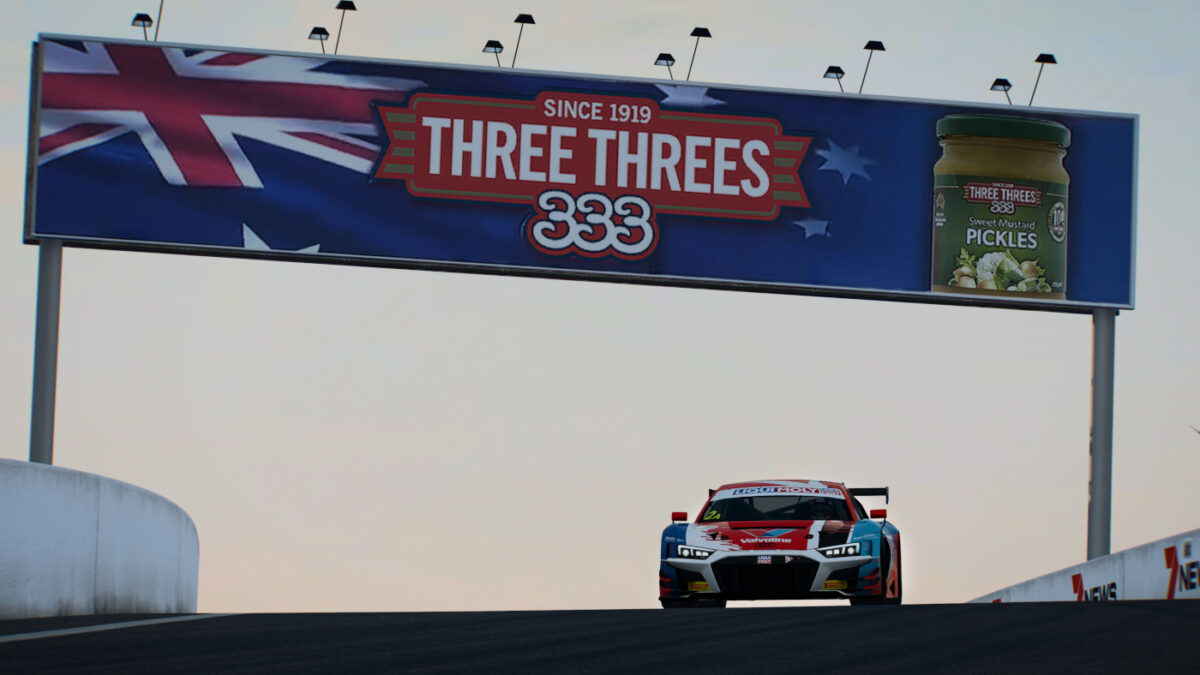 In sharing news of the car, Sector3 Studios also pointed out that the GT3 Evo was being shown off at a newly updated Mount Panorama circuit. So there's going to be a fresh looking Bathurst alongside the new release of Watkins Glen very shortly.
You can download Raceroom Racing Experience on the PC for free via Steam. Some additional content is available via Steam, but everything can be purchased via the official game store.
Keep up with all the latest RaceRoom news, updates and eSports articles, here. And check everything available for free and via paid DLC with our RaceRoom car list, and RaceRoom track list.