Last updated on December 23rd, 2020 at 07:15 pm
Studio 397 have announced that the Corvette C8.R is coming soon to rFactor 2, joining the Cadillac DPI.V.R in development, and following the release of the RCCO eX_ZERO_2021.
The GTLM and GTE car began competing in the 2020 season, and claimed the IMSA GT Le Mans Manufacturers Championship at the first attempt with six victories. In the WeatherTech SportsCar Championship GTLM points standings, Corvette drivers finished 1st (Antonio Garcia), 2nd (Jordan Taylor), 5th (Oliver Gaving) and 6th (Tommy Milner).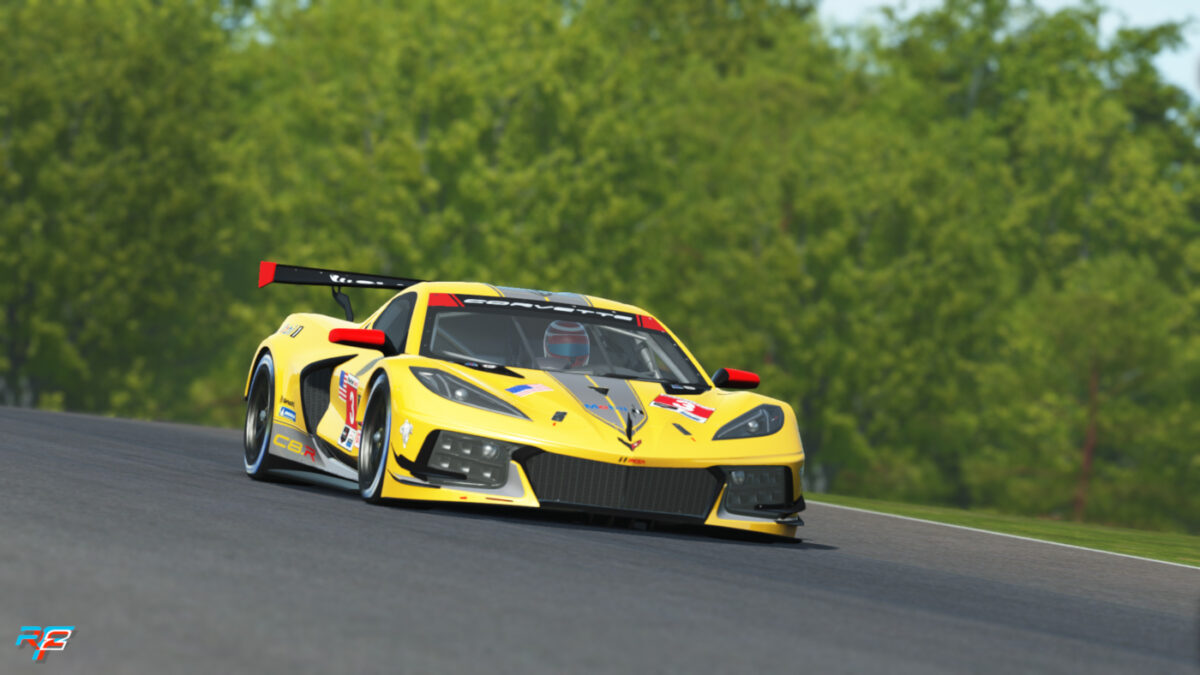 As the Corvette C8.R is coming soon to rFactor, it will replace the outgoing C7.R in the sim, as it has in real life. Other Corvettes in the official rFactor 2 car list include the C7 GT3-R, and the C6R GT2.
The Corvette C8.R switches to a mid-engine layout to follow the road car, and puts out 500hp from a 5.5 litre V8 engine and weights around 1,000 pounds less than the version you can buy at 2,733 pounds. It's also 4.6 inches wider and 3.4 inches lower, with massive differerences to the brakes, suspension and aerodynamics.
So the Corvette C8.R should be a good choice for virtual motorsport when Studio 397 release it for rFactor 2. It won't be the first sim racing appearance for the Chevrolet, as it was also introduced in iRacing for the start of 2021 Season 1, as a GTE car competing in the IMSA series against BMW, Porsche, Ferrari and Ford.
It was also part of the Project CARS 3 car list at launch (alongside the 2016 Corvette C7.R).
You can keep up with all the latest rFactor 2 updates and news, here. Or check out the full rFactor 2 car list, and the rFactor 2 track list. Along with downloading the demo version for free via Steam, or buying rFactor 2 for the PC.