It seems there's no end to the news coming from the virtual motorsport platform, as iRacing announces the Corvette C8.R. There's no exact release date for the release of the 2020 GT but it has to be soon as it's included in the Season 3 Week 14 race schedule.
Which means it will be part of iRacing 2020 Season 4 as the Corvette C8R GTE will be available in the "Shiny New Shakedown" series for a week, alongside the Dallara P217 LMP2.
So that means Season 4 brings new cars and tracks to the standard membership, the Dallara, Nashville Fairgrounds Speedway, plus new race series and different tyre compounds for the Grand Prix Series. And now the Corvette as well!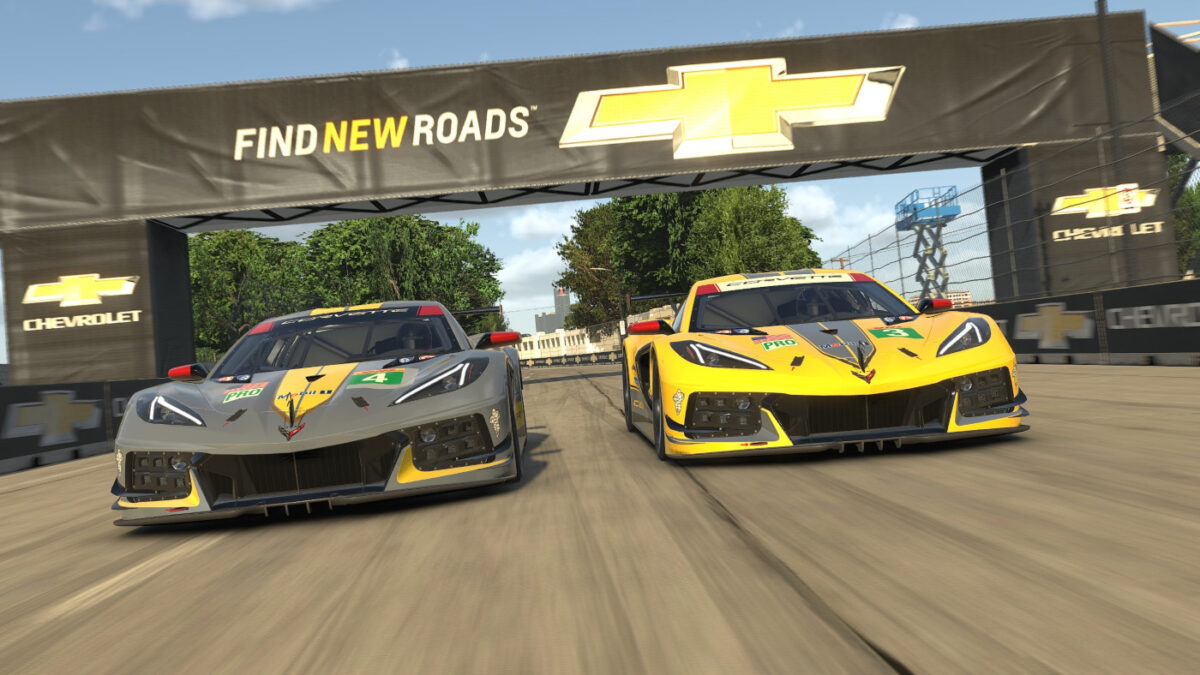 The Corvette C8.R GTE will be a good addition to the expanding range of endurance cars and series within iRacing as the latest competitive version produced by Chevrolet with Pratt & Miller for the 2020 season.
It will join the BMW M8 GTE, Porsche 911 RSR, Ferrari 488 GTE, and Ford GTE. And should be competitive with a 5.5 litre naturally-aspirated V8 limited to meet the rules of each race series, transmitted through a six speed sequential gearbox. The design includes a single, central-mounted radiator in the front storage compartment, new brakes with more rear weight bias than the outgoing C7.R and more.
Obviously the motorsport disruption around the world in 2020 has meant outings have been limited for the Corvette C8.R in competition, but it could well be a contender in a variety of iRacing endurance series.
If you're a Chevrolet fan and want to try the C8.R in iRacing for yourself, then you can sign up to the sim racing service for the PC, here.
And keep up with all the latest iRacing news, updates and eSports here. Or see everything available in the sim racing service with our iRacing car list and iRacing track list.