Every racing sim developer has been working hard to push out new content and updates before breaking for the festive season, and Studio 397 are no exception with the rFactor 2 December 2020 Build Update and Endurance Pack 2 DLC announced.
First up is the December 2020 Build Update, which focuses mainly on online racing and the new competition system going live. It's the start of a new system for competitive racing within rFactor 2, and the roadmap for 2021 includes:
Ratings — are probably one of the most anticipated features, and one of the reasons for not having them active right from the start is that we want to test our algorithms on real-world data before publishing anything. Our current philosophy is to have a single rating system that encapsulates both your skill and safety record.
Protests and decisions — are also high on our roadmap list as we will no doubt have situations where an incident will need to be reported and evaluated by our stewards. Our goal here is definitely to let the in-game systems do a lot of the (easy) work here, monitoring when you cut the track or commit other offences and directly handing out penalties. At the same time we are aware that not everything can be decided by robots.
More competition formats — are things we will probably gradually introduce but as a feature they certainly need to be mentioned on any roadmap. We intend to run our GT championship, various hotlap styles, some completely new formats as well as more "league style" competitions in the system.
Roles and team based driving — will be added to allow multiple drivers to share an "entry", or car, in a competition. Roles can be defined so teams can also have a manager or race engineer. Other roles are stewards, race control, and cameramen to facilitate broadcasts.
Broadcast integration — is probably another feature that will be gradually introduced, but obviously when broadcasting sessions that belong to a competition, we want to make sure that overlays showing standings, points, participants and calendars accurately reflect the competition they're a part of.
Offline Championships — will be added once the online part is running smoothly. We will leverage the features we use online to also facilitate offline championships, where you can race against our AI.
Also coming along with the new rFactor 2 December 2020 build update is the new rFactor 2 Endurance Pack 2 DLC, which will add three cars. We knew that the Cadillac DPi-V.R was on the way, along with the Corvette C8.R, but the third addition has now been revealed as the Ligier JS P217 LMP2.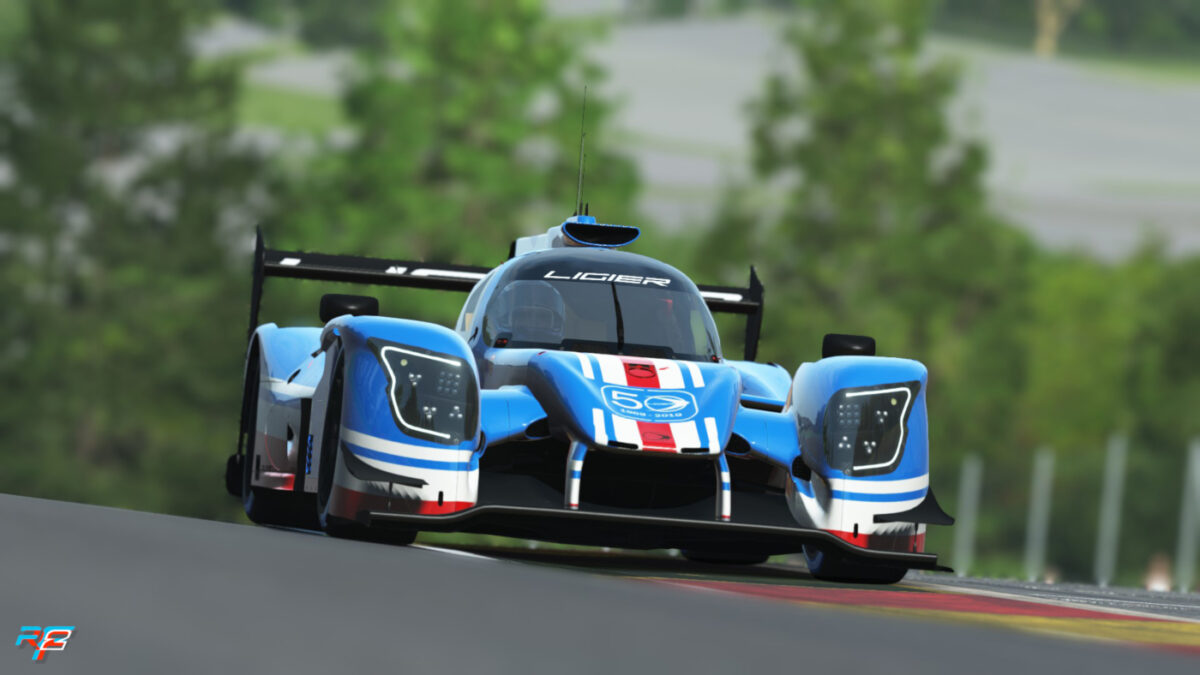 For those outside the endurance racing world, you're looking at a rival to the Cadillac, as both offer 600hp in a chassis weighing around 930kg (2,050 lb). In the case of the Ligier, the power comes from a Gibson GK-428 4.2 litre V8.
Competing since 2017, it's able to run in the FIA World Endurance Championship and the IMSA SportsCar Championship, along with the European and Asian Le Mans series.
You can keep up with all the latest rFactor 2 updates and news, here. Or check out the full rFactor 2 car list, and the rFactor 2 track list. Along with downloading the demo version for free via Steam, or buying rFactor 2 for the PC.