Last updated on March 10th, 2021 at 08:38 pm
Some big changes and progress have been revealed for the motorcycle sim racing game from Mad Cow as Bike Sim Experience becomes TrackDayR and joins Steam. So you can now add it to your wishlist while they wait to enter into Steam Early Access during 2021.
There's no reason given for the name change, but it's good to see the promising bike game continue to move towards a release date. TrackDayR includes everything from scooters and officially-licensed Ohvale minibikes to superbikes, and the founders of Mad Cow are aiming to offer maximum realism in a motorcycle game which also works with joypad controllers.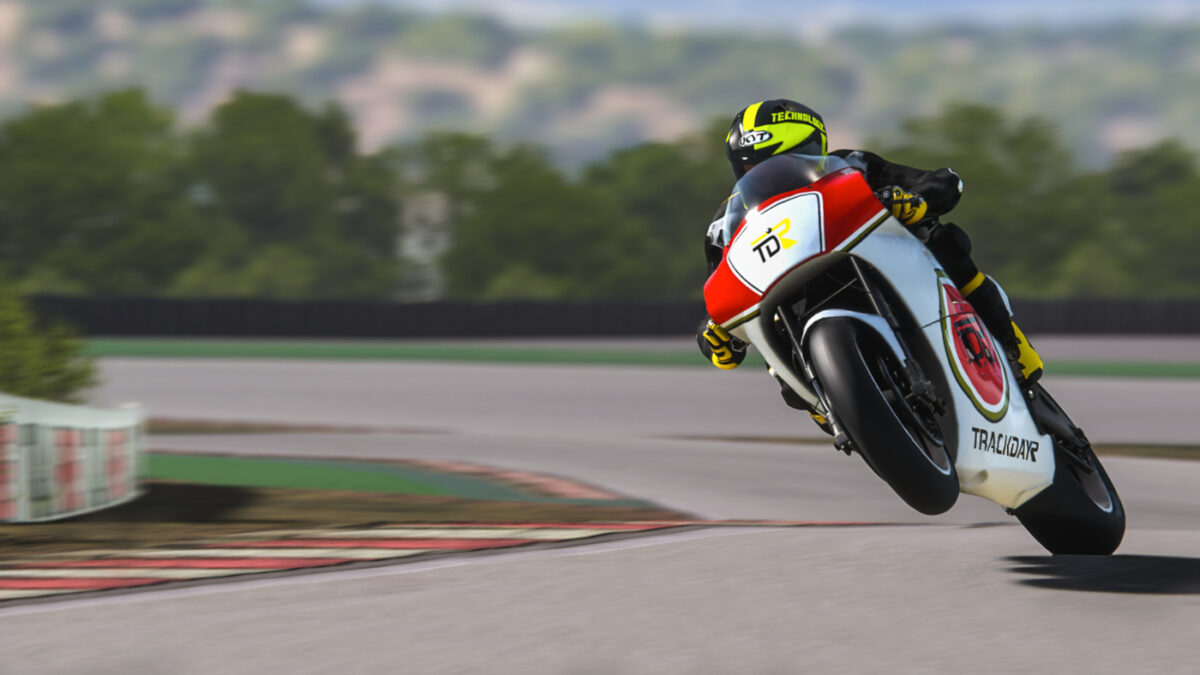 They've also released a new pre-alpha onboard gameplay video featruing tester KG_03 riding the Cremona Circuit on a 1000cc sports bike to demonstrate their work so far, including the fact he's lapping with an Xbox One controller.
Cremona is a real location in Lombardy, Italy with a main anti-clockwise 3.4km layout featuring 11 turns and kart track.
The latest alpha tester build for TrackDayR has also been released for those with access, and the most interesting change is the addition of a scooter to the motorcycle list. That shows a big commitment to smaller capacity two-wheeled motorsport, as scooters have a much different feel due to the lower centre of gravity and smaller wheels compared to a motorcycle.
So TrackDayR aims to arrive in early access this year, with features planned for the full version of the game including a complete bike garage, customisation and damage, both AI and multiplayer opponents, and the possibility to create and manage your own leagues.
And along with new bikes and tracks, there's also the aim of full modding support, which could be really interesting for a motorcycle racing sim. I'm already hoping someone recreates the Honda RVF400 I had for a while (trivia fact – if you google Honda RVF400, the first image results are that bike, which was on loan to me while I worked for Motorcycle News).
So as Bike Sim Experience becomes TrackDayR and joins Steam, it's a good time to add it to your wishlist. And you can keep up with all the latest TrackDayR news, updates and release details, here. You can also check out the full TrackDayR bikes list here, and the TrackDayR circuit list, here.