After being teased on social media for a few days, the Chevrolet Corvette C8 arrives in Forza Horizon 4. It becomes available when you complete the "Find New Roads" seasonal championship.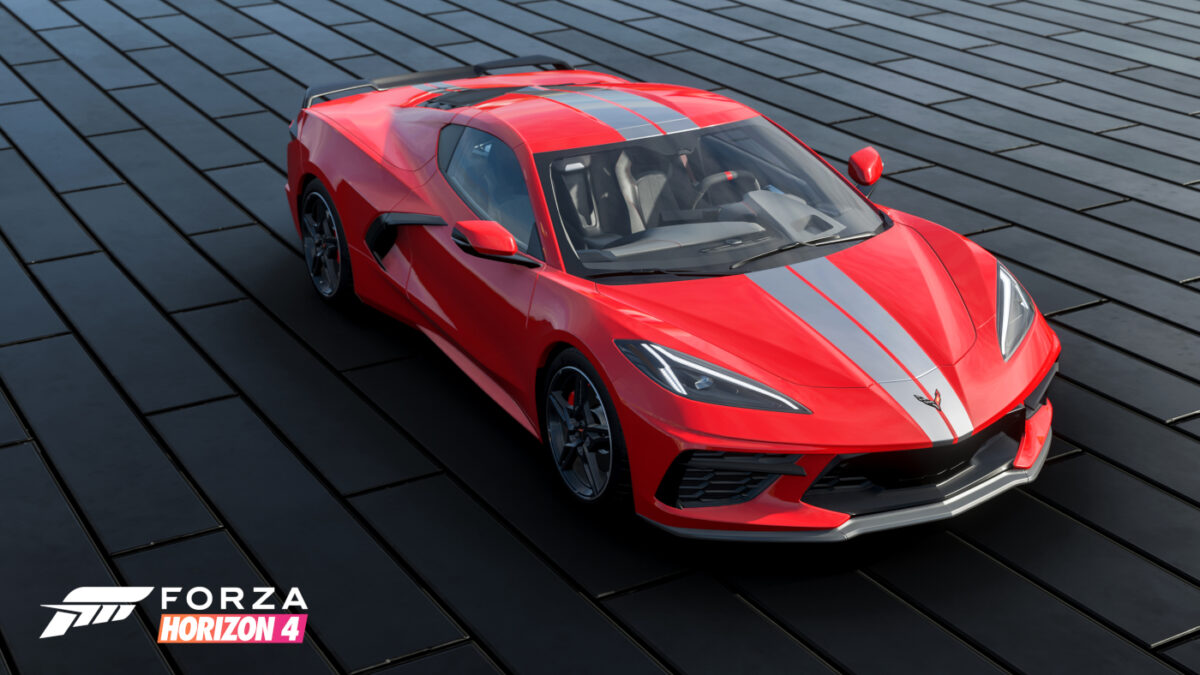 It's a slightly bittersweet addition to the game, as Chevrolet actually stopped selling cars directly in Europe in 2014. So you'd need to personally import a real example of the first-ever mid-engined Corvette to drive one in the UK setting of Forza Horizon 4.
Given the increased interest from manufacturers and mergining of sim racing and real world motoring, maybe enthusiasm from the UK might encourage Chevrolet to start selling here again? After all, they still sponsor the Manchester United football team…
Putting that aside, it's an exciting car for a number of reasons. The Corvette C8 is the first mid-engine sports car from General Motors since the Pontiac Fiero, and features a new 6.2 litre LT2 V8 engine. And it produces around 490hp and 465 lbft of torque.
Along with a big design overhaul from the outgoing C7 Corvette, and 40 more horsepower, the new C8 comes with an eight-speed dual-clutch automated transmission, and weirdly is the first since 1953 to be offered as a right hand drive model direct from the factory for Japan and Australia.
It might be the first appearance for the road C8 in a game, but you can also drive the Corvette C8.R in iRacing and rFactor 2.
The Chevrolet Corvette C8 arrives in Forza Horizon 4 following the fictional Cyberpunk 2077 Quadra, and the four cars which arrived with Series 30.
Catch up on all the latest Forza Horizon news and updates right here. Or check out the complete list of all cars available in the game with our full Forza Horizon 4 car list.
You can find Forza Horizon 4 on the Microsoft Store for both Xbox One and PC via Xbox Play Anywhere. Alternatively, you can buy a copy for the Xbox One from Game or Amazon.