A free update has added the new Forza Horizon 4 Super7 feature, as the final Forza Monthly of 2020 is streamed with details of the Series 30 update from Playground Games.
The new Forza Horizon 4 Super7 challenges are the biggest news for the game, coming more than two years after it was first released. You can access them via the dedicated menu tab, or at the Plough, south of the Horizon festival.
If you can complete seven randomly selected challenges you can win new in-game rewards. Starting out, two appropriate cars are included with the 1924 Austin Seven and the 1979 Triumph TR7 Roadster. If a challenge is too tough, you can swap it for a different one, whether it's a drift or skill score target, or a time-limited journey.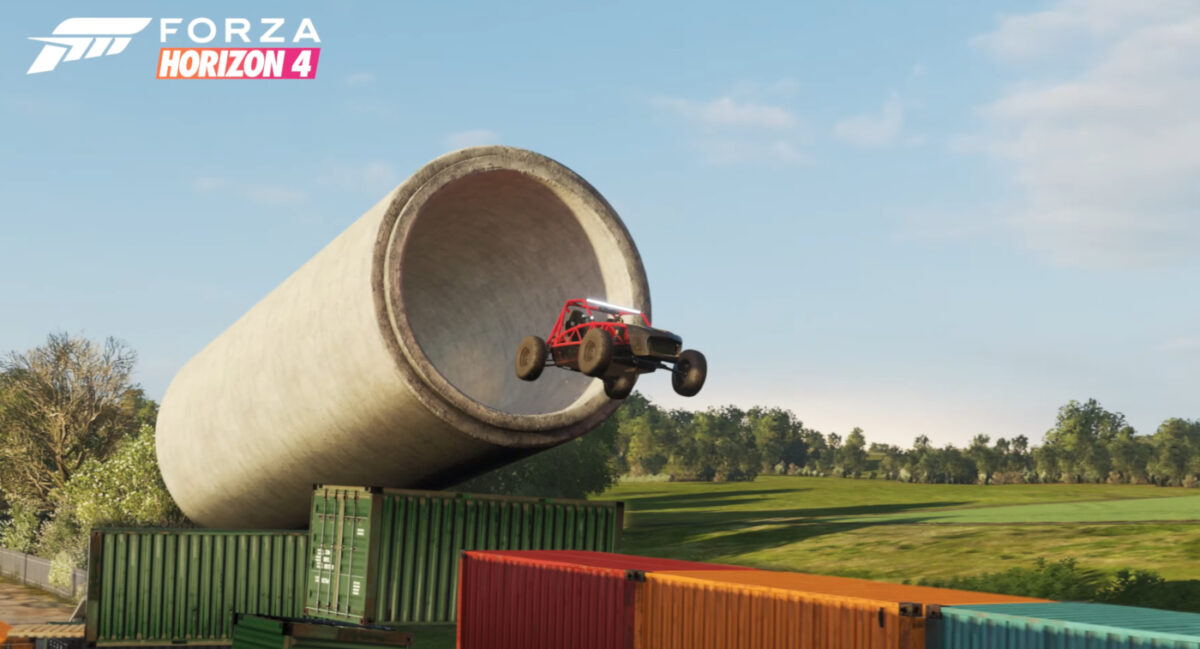 But the big change is that you can create your own challenges by selecting a location, one of eight different event types, and details including the season, weather, and traffic. And you'll be able to use the Super7 Blueprint Builder to add different objects and scenery on the challenge route. The only limit is a points budget, with larger objects taking away more than smaller ones.
Finally you'll need to set a benchmark score for your challenge, to prove it's possible, and then name and pubish it.
Also coming for Forza Horizon Series 30 are four new cars, with the Koenigsegg Jesko, the Alfa Romeo 155, the Fiat X1/9 and the Hoonigan Bronco.
Keep up with the latest Forza Horizon news and updates right here. Or check out the complete list of all cars available in the game with our full Forza Horizon 4 car list.
You can find Forza Horizon 4 on the Microsoft Store for both Xbox One and PC via Xbox Play Anywhere. Alternatively, you can buy a copy for the Xbox One from Game or Amazon.