Released in July 2019, you can get FIA European Truck Racing Championship for free on Xbox Live Games with Gold from April 16th, 2021. So why not try out the game from N-Racing, which would normally cost you £39.99 for the console edition?
If you're not familiar with truck racing, it pits five-tonne lorry cabs against one another, and the game features 45 examples from Volvo, Man, Freightliner and Western Star. You also get 20 teams and drivers, and most importantly 14 circuits. These include the official ETRC calendar, along with Laguna Seca, Circuit of the Americas and Fuji Speedway. And you can see all the venues in our FIA European Truck Racing Championship Track List, here.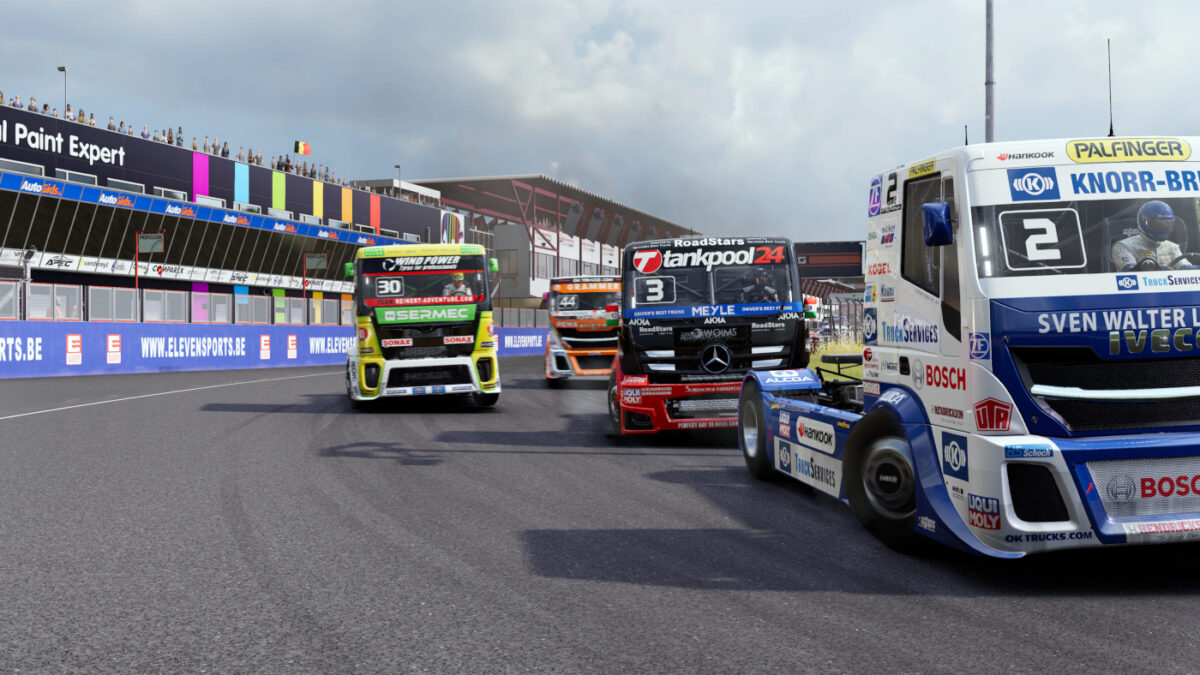 While other racing games do include trucks (e.g Automobilista 2 and Forza Motorsport 7), they don't tend to include some of the specific challenges involved in piloting a 1000 horsepower beast around racing circuits. For example, a big part of the game is managing the brake temperatures with a 200-litre water reservoir to ensure you can haul your massive rig up at the end of the straights. A 0-60mph of five seconds and a top speed of 100mph might not sound too impressive, but when that involves several tonnes of metal, it becomes a lot more exciting.
Races involve 12 competitors, and FIA European Truck Racing Championship includes five single-player modes and three multiplayer options.
You can get FIA European Truck Racing Championship for free on Xbox from April 16th, 2021 if you're a Gold subscriber. The offer lasts until mid-May, and if you miss out, it's available to buy from the Microsoft Store for Xbox One, and Xbox Series X|S, the PlayStation Store for the PS4, the eShop for Nintendo Switch, or Steam for the PC. Although in every case, it's actually cheaper to pick up a physical copy via Amazon.
You can keep up with the latest FIA European Truck Racing Championship game news and updates, here, although the most recent patch was released in November 2019. Maybe the Xbox Gold promotion might lead to a renewed interest or a possible sequel…