MadCaw have delivered something better than chocolate for an Easter surprise, as TrackDayR Build 1.0.80.02 adds the 220hp 1000PRO bike along with various fixes and improvements.
And what could be more appropriate for the weather starting to imporve than a 1000cc four cylinder race bike with the 220 horsepower coming at the rear wheel? Fortunately the build also changes the inertia when your front wheel is in the air, and adds an anti-stoppie feature for high speeds. Which is going to be useful trying to stop the 1000PRO for a tight corner.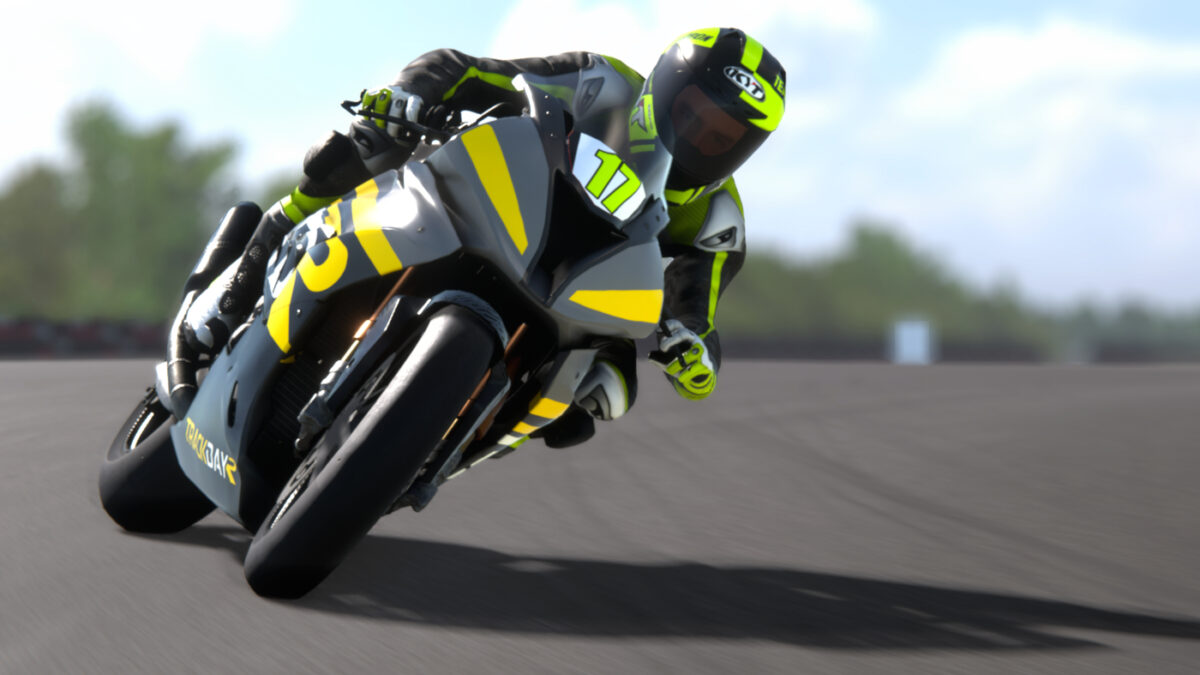 Those aids might come in handy – the developers mentioned that if you find the front brake too tricky to use with the new bike, it might be worth activating the braking help option. And there's no shame in that, given the wide range of electronic rider aids on any new sportsbike, and across many racing championships.
TrackDayR Build 1.0.80.02 Changelog:
General
Upgrade to Unity 2021
Tracklimit warning on last sector invalidate next lap
Add Vsync toggle on options
Add Music toggle on options
Remove Tracklimit warning on last sector invalidate next lap
Physics
Add anti stoppie from high speed
new splash loader
Bike
Physics
Change rider linearity
Change in air wheel inertia calculation
Change SS1000Pro bike ini #inertia
Fix dynamic frontload dmpering
Improved airdrag resistance
Change all bikes ini #inertia
Add Realtime Telemetry (Advanced)
New Body collider for all bikes
Adding EB map to ECU
Bugfix
TimeAttackR error selecting 1000
fix raising bike
fix bike deceleration after crash
fix avatar raise animation
Missing auto Synctransform
The rider in some cases is suspended in the air
Gameplay
New avatar collision system
Mod
Fix startpoint timeattack on modded track
TrackDayR is available for the PC via Steam. And you can keep up with all the latest TrackDayR news, updates and release details, here. You can also check out the full TrackDayR bikes list here, and the TrackDayR circuit list, here.