It's been a dominant season as James Baldwin wins the 2021 British GT3 Esports Championship at the penultimate round. The World's Fastest Gamer took his third victory of the season, finishing 22.5 seconds ahead of Team Rocket RJN team-mate Alex Buncombe in their McLaren 520S GT3s.
Baldwin led throughout the race to claim the title, building on his previous wins at Snetterton and Brands Hatch, and a second place at the opening Oulton Park round. The final step on the podium was taken by the Century Motorsport BMW M6 GT3 of Angus Fender.
The series, which uses Assetto Corsa Competizione will end with round five at Donington on April 25th, 2021, and public hot lap qualifying begins at 8am on April 19th. With the title secure, James Baldwin will be racing elsewhere, but the battle for second place will be a close fought battle, as several drivers will be in contention.
Contenders include the Century Motorsport team-mates of Fender and Ben Green, JMW Motorsport's Jody Fannin, and Team Rocket RJN's Michael O'Brien, depending on real world racing commitments.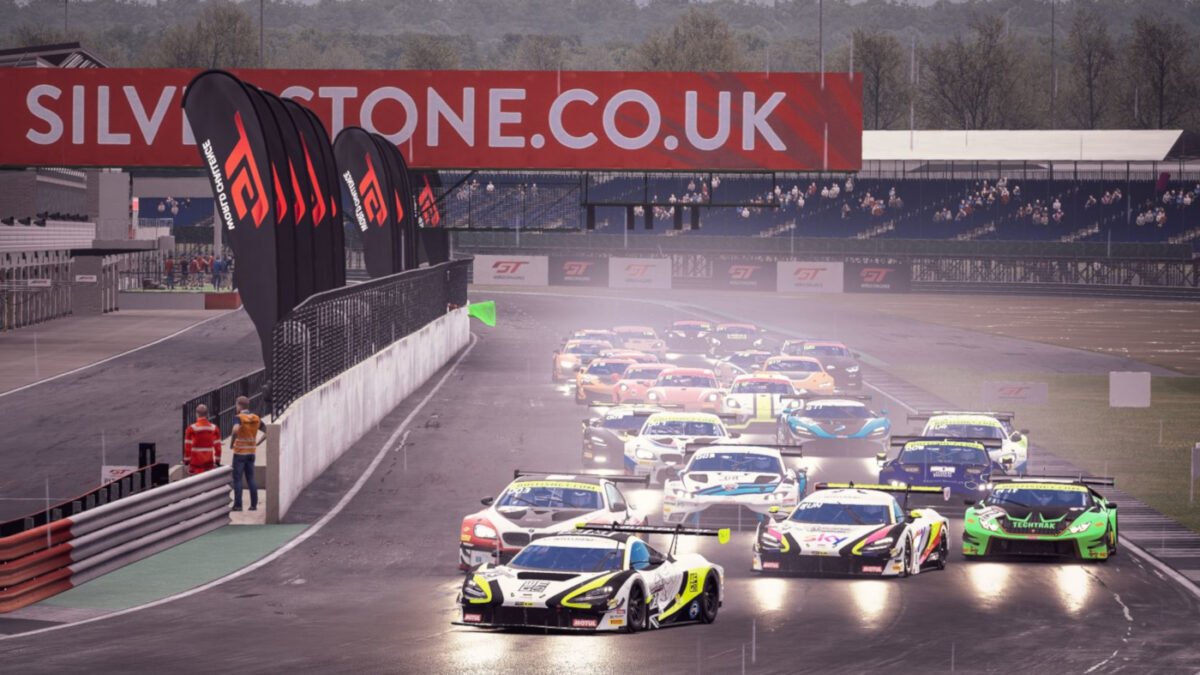 Also being decided at Silverstone will be the 2021 British GT4 Esports Championship title. BMW Motorsport SIM G2 driver Nils Naujoks currently leads the standings, but his advantage has been reduced at the Silverstone round. The German racer managed to finish fourth despite carrying maximum 30kg success ballast and first lap damage, as the win went to Jack McIntyre in his Zansho Rocket Simsport Porsche 718 Cayman GT4.
The result is that Naujoks currently heads McIntyre by 10 points, with a maximum of 25 available for victory at Donington.
Second place went to the private Porsche entry of Tariq Gamil, who is among the drivers battling for third in the championship standings. The podium was finished by Pierre-Olivier Cloutier, who took his first points of the season in the EGT Motorsports KTM X-Bow GT4.
Keep up with the latest from the British GT Esports championships, or all of our sim racing Esports coverage, here. And if you want to start competing, then you can keep up with the latest Assetto Corsa Competizione news, updates and Esports, here. And you can register for the public hot lap qualifying for the final round, here.
Assetto Corsa Competizione is available as a digital download for the PC via Steam, the Xbox One via the Microsoft Store and the PS4 via the PlayStation Store. Or as a physical edition from Game or Amazon.
Image credit: Xynamic Automotive Photography