The latest major release from developers MadCow is exciting as TrackDayR multiplayer arrives to the motorcycle simulator. It's currently limited to trackday sessions, but you can create or join a room to ride with friends and other players.
Which means you can start showing off your mastery of the range of TrackDayR machines, which now includes the new 1200pro Bike, which is a 1200cc V2 superbike. Along with the introduction of new online lobbies and all that's involved, the latest build update also includes various fixes and improvements. These include additional features for the Bike Mod tool, improvements to wheelies, and the all important smoke from burning out the rear tyre.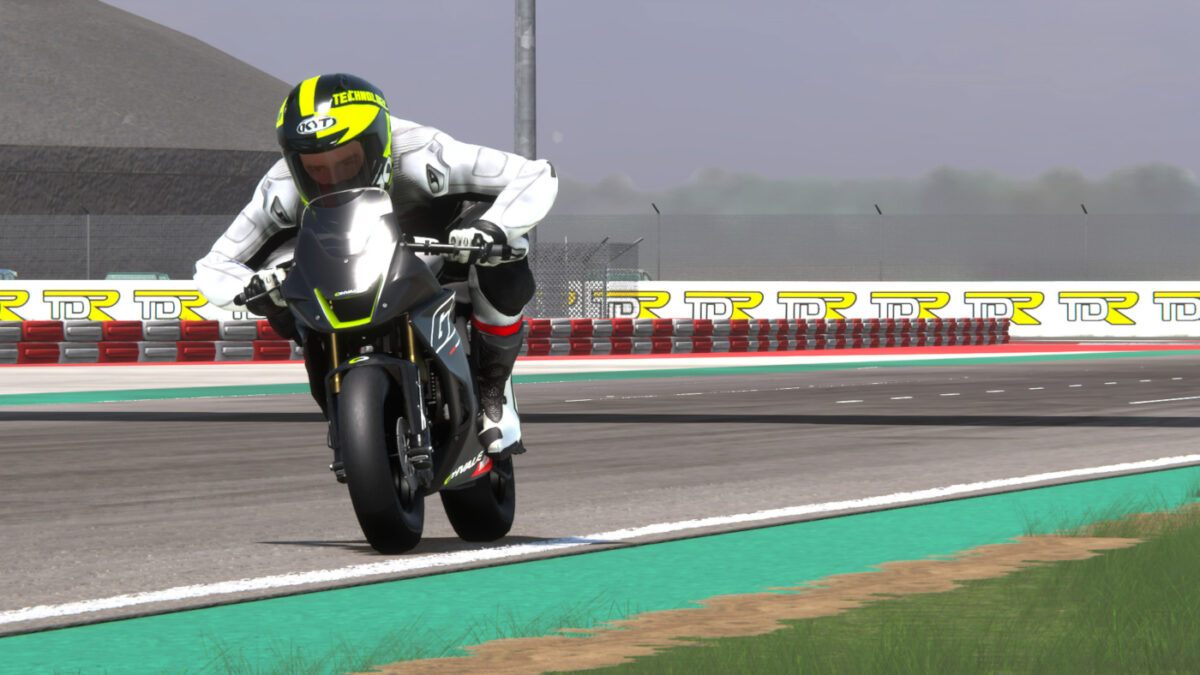 TrackDayR Build 1.0.80.34 Change Notes:
New mode:
MULTIPLAYER (trackday only)
New content:
Multiplayer
new box time board
ingame room Manager
multy bike on map
fix time board
add ureslist
add bikeinfo on room info
fix avatar issues
fix bike teleporting
avatar bugfixing
HotFix
Fix illumination problem with non UTC time zone.
Fix wrong datetime format in tracks mod ini file
fix transport time
fix transport user info
Bike Mod Tool
Add Dashboard link to handlebar option
Add Elbow on throttle option
Add Leg on brake option
Fix some missing data export
Upgrade Scene 2 template with new feature
Add Bike category
Add Bike name
Add Bike ID
Add Rear Suspension template
Add Front Suspension template
chain scale
Game
Fix avatar knee problem
Adjust some avatar IK problem
Enable self collision from bike
Burnout smoke
New Trick
add fuel managment in garage tab
Physics
Limit lean angle on wheelie
Improved limit lean angle on wheelie
New ECU AW code
wheelie improvment
Gameplay
Multy Check MOD track
New Menu pipeline
Multy new lobby creation
Multy new lobby wait room
Multy new track selection
New loader for MOD bikes
Multy new bike footer
removed embedded bikes ( menu only )
brake and throttle managment for burnout
TrackDayR is available for the PC via Steam. And you can keep up with all the latest TrackDayR news, updates and release details, here. You can also check out the full TrackDayR bikes list here, and the TrackDayR circuit list, here.