More fixes and some new paintschemes arrive with Assetto Corsa Competizione Hotfix 1.7.10 released for the PC version of the racing sim by Kunos Simulazioni.
Alongside extra liveries for the Real Race by Lamborghini series and some UI improvements, there are balancing tweaks for the Aston Martin V8 Vantage and BMW M6 GT3 cars, and the Porsche Cayman GT4. Plus a bit of fine tuning for the wet tyre compound.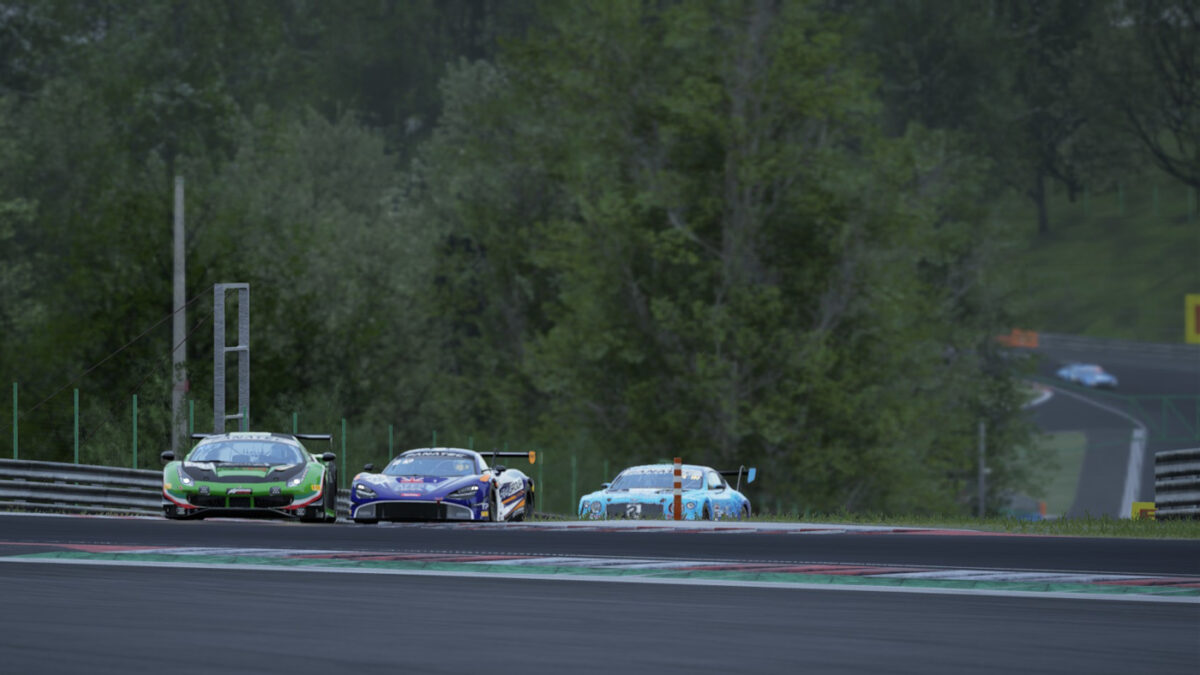 Assetto Corsa Competizione Hotfix 1.7.10 Changelog
GENERAL:
Bonus liveries for the "The Real Race by Lamborghini" series.
VR:
The position of the HMD is now reset at startup.
NOTE: can be disabled in vrSettings.json setting "resetPositionAtStartup": 0.
UI:
Fixed missing stint length options when using 90-minute Custom Race Weekend with driver stint rules.
Fix to the excessive resource usage of the UI beyond a certain number of servers listed.
Fixed SA rating rounding error potentially causing mismatch with server requirements.
Fixed random weather option in custom weather not affecting ambient temperature.
PHYSICS:
Fixed fuel load test when BOP limited fuel cell is higher than the regular one.
Finetuning of the thermal characteristics, influence and resulting performance of the wet tyre compound.
NOTE: affects all tyre dimensions.
Balancing tweaks for the following cars and track categories:
AMR V8 Vantage GT3 at EU A – latest turbo mapping for Monza
BMW M6 GT3 at EU D
Porsche Cayman GT4 CS at EU C
If you want to keep up with all the latest Assetto Corsa Competizione news and updates for PC and console editions, it's all right here. Along with every piece of content available in our full Assetto Corsa Competizione Car List, and Assetto Corsa Competizione Track List.
Assetto Corsa Competizione is available as a digital download for the PC via Steam, the Xbox One via the Microsoft Store and the PS4 via the PlayStation Store. Or as a physical edition from Game or Amazon. The Xbox Season Pass is available here, and the PS4 Season Pass is here, for £19.99.