There's an opportunity to become a professional sim racer as The Real Race Lamborghini eSports contest returns for 2021. And registration has opened now for the qualification period. It's followed by races from June until November, with one driver given the opportunity to become the first Lamborghini Official Sim Driver.
The 2020 series saw more than 2,500 sim racers from 109 countries compete, with German driver Nils Naujoks crowned the winner. But while it will once again use the Lamborghini Huracan GT3 EVO in Assetto Corsa Competizione, there are some significant changes for this year.
The competition is for the PC version only, as you'll need to connect your series ID with Steam and Discord. And you'll need to own the ACC Intercontinental GT Pack in addition to the base game. You'll also need to be at least 16 years old and have parental consent to take part.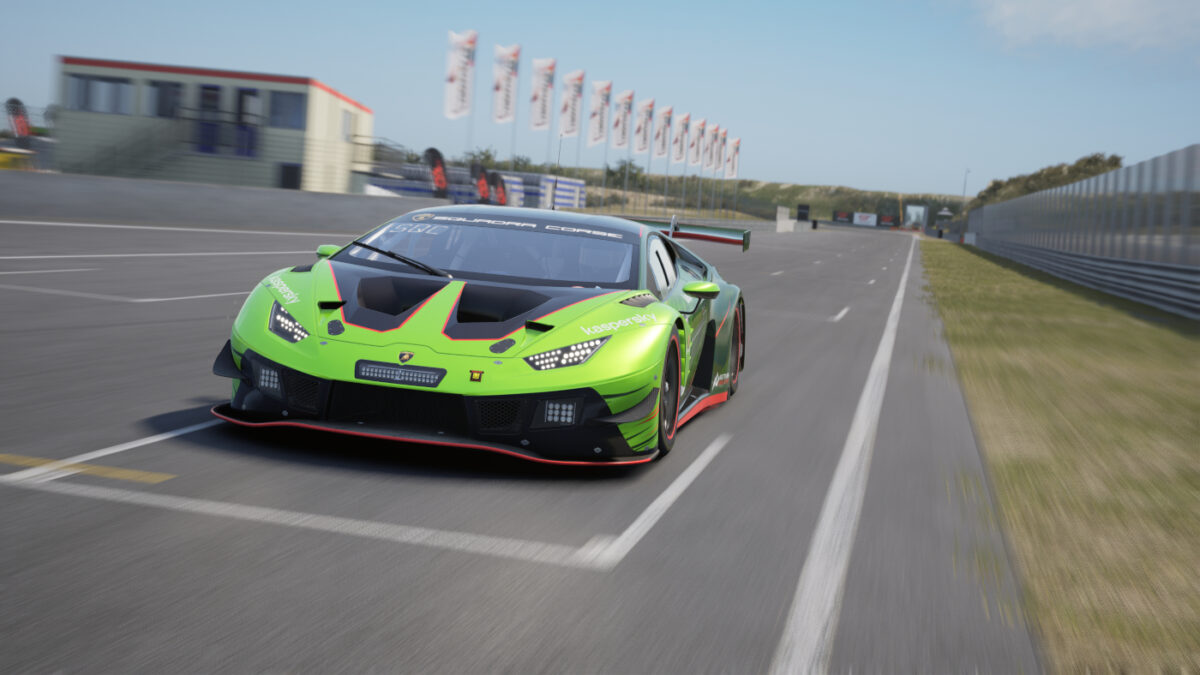 For 2021, The Real Race will offer a new regional format with three tournaments covering Europe, America and Asia. Registration opens from Thursday, May 20th, 2021, and the Lamborghino Centro Stile designers have created 12 versions of an exclusive race livery for competitors, with the logos of series parnters Kaspaersky and Assetto Corsa Competizione.
The format offers open qualifiers, which run on weekdays Monday to Friday. The top 40 players then go into a closed qualifier hosted on Saturday. And the 20 best racers from that event proceed to The Real Race on Sundays, competing twice on each circuit, with points awarded for the regional rankings.
Prizes for the top drivers include a VIP visit to the Lamborghini headquarters, a track experience with the Lamborghini Racing Team, and the chance to become an official sim racer for the factory.
Another interesting change for this year is that the calendar will include both Grand Prix Sprint and Endurance events. So you'll need to perform well across both disciplines, especially as the entire competion will be broadcast via the Lamborghini Squadra Corsa Youtube channel.
The Sprint events will consiste of two 45 minute races, with the results of the first race setting the grid for the second, and the combined results being used to allocate the points. Meanwhile the Endurance Races will be two hours. All races will include a mandatory pit-stop and tyre change to different tyres.
The Real Race 2021 Event Calendar:
Sprint Races:
5-13 Jun -Monza
5-11 Jul – Laguna Seca
2-8 Aug – Kyalami
23-29 Aug – Zanvoort
27 Sept – 3Oct – Catalunya
11-17 Oct – Silverstone
22-28 Nov – Misano Adriatico
Endurance Mode:
19-25 Jul – Suzuka
13-19 Sept – Nurburgring
8-14 Nov – Spa Francorchamps
You can register for The Real Race 2021, via the Lamborghini eSports website, here. You can also keep up with all the latest eSports news and series, here. Along with checking out all the latest Assetto Corsa Competizione news, updates and DLC, here.