Milestone continue to dripfeed more motorcycles into their latest game as the latest free RIDE 4 DLC adds a Suzuki Katana race bike.
If you're getting a weird feeling of deja vu, it's understandable. The RIDE 4 Bonus Pack 11 adds the 2019 Suzuki Katana – Racing Modified, with the production version of the bike already available in the base game. And the same thing happened with the original 1981 version of the motorcycle, with the production version included at launch, and the Racing Modified GSX1100S appearing in the first free Bonus Pack DLC for the game back in November 2020.
But to be clear, this DLC adds a racing version of the bike launched in 2019 with the reintroduction of the Katana name, along with five extra events to race it in. The 2019 Katana was a modern homage to the original, largely based around the GSX-S1000F, and featuring a 150hp GSX-R1000 K5 engine. So if you were disapointed to only have the standard version in the game until now, you'll be happy with the free DLC.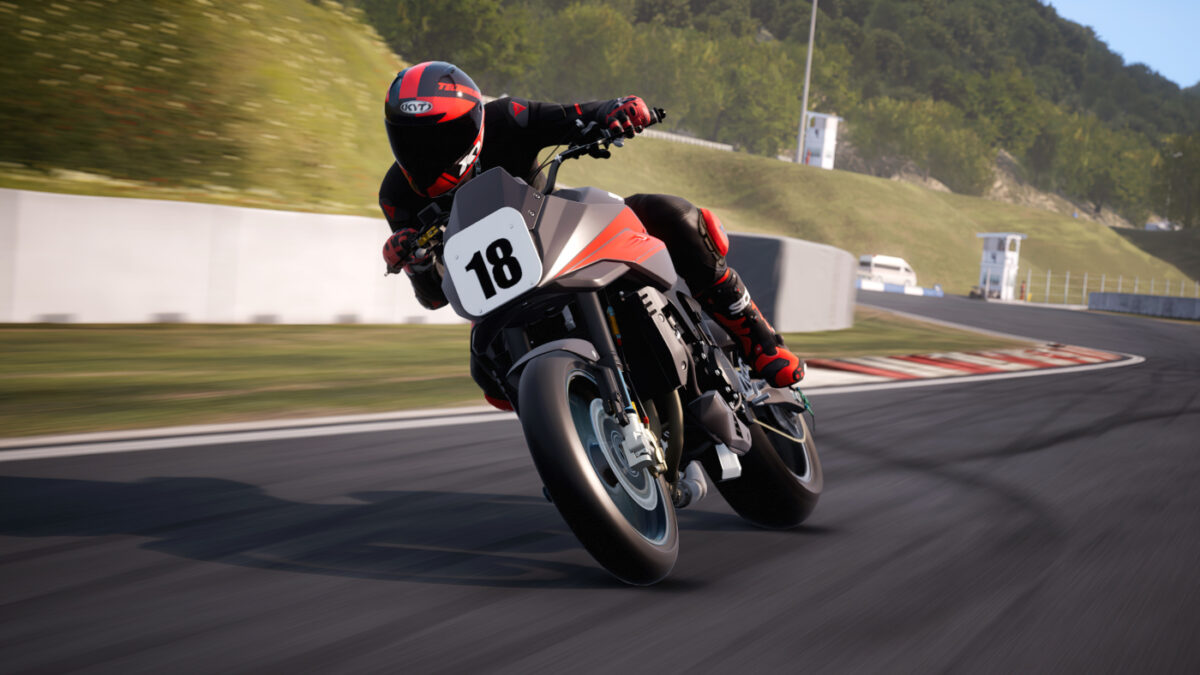 The release takes the total number of bikes available in RIDE 4 to 230, including both free and paid DLC releases. It'll be interesting to see if many more are released for the motorcycle game, as RIDE 4 was released back in October 2020, and the total roster now matches previous titles in the series. Especially as buying all 14 paid DLC packs would add £56.05 on top of the cost of the game itself.
Keep up with all the latest RIDE 4 content, updates and news, here. Or every bike in the standard game and DLC in our full RIDE 4 motorcycles list. Along with every circuit in our RIDE 4 track list.
You can buy RIDE 4 as a digital download for the PC on Steam, the Xbox One/Xbox Series X|S on the Microsoft Store, or the PS4 / PS5 on the PlayStation Store. Or as a physical edition from Game or Amazon.