A relatively small list of changes, but it's an important release for Logitech G923 owners. Automobilista 2 update V1.2.1.4 has been released hopefully fixing a game crash issue for the latest versions of the G Hub software for the sim racing wheel and pedals.
Other notable changes include solving a problem with players receiving an instant disqualification for driving the wrong way when leaving the pits, even if they obeyed all the rules. And another pit exit issue which let you cut the track without getting an immediate penalty at Azure, Laguna Seca and Long Beach. Plus the British circuits now all get seasonal foliage, so you'll be able to enjoy seeing the trees go through Autumn and Winter at Cadwell, Oulton, Donington and Snetterton.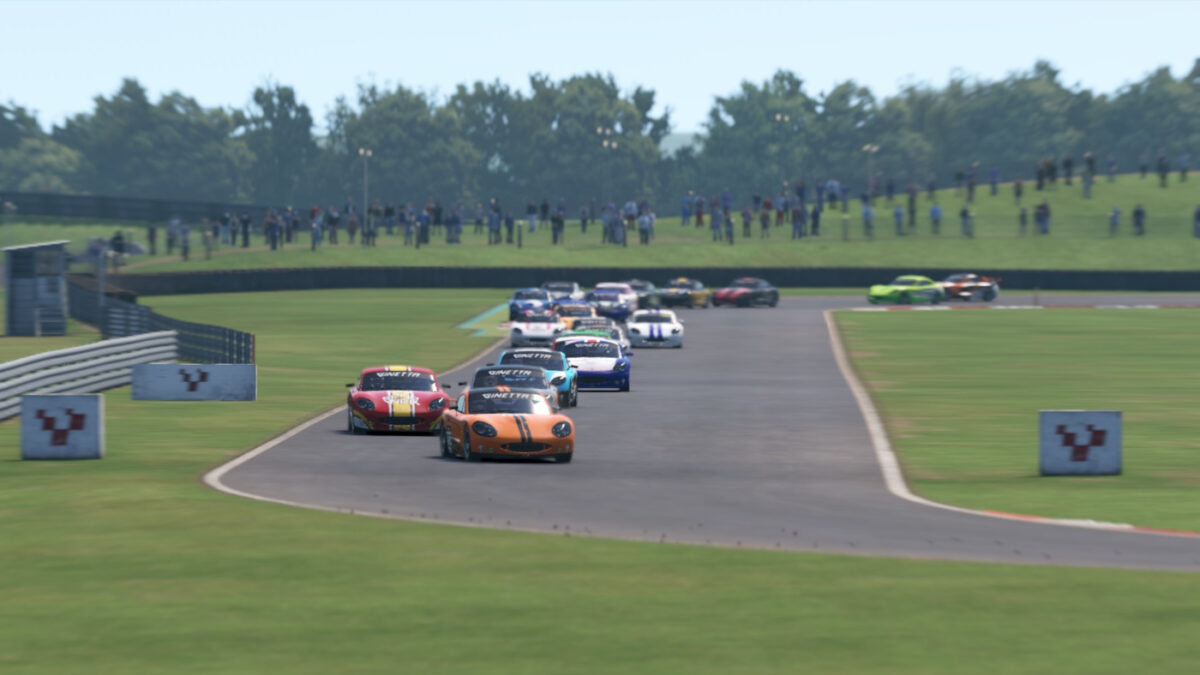 Automobilista 2 Update V1.2.1.4 Changelog:
GENERAL
Fixed a bug where player could receive instant wrong way DQ for no reason when leaving the pits.
Disable collisions for vehicles on pit exit in sessions with AI present (prevents AI on main track colliding with vehicle existing pits, pending further updates to behaviour)
Fixed and issue that could result in CTD when launching the game with G923 device connected and recent versions of G Hub installed
Fixed Logitech G923 LEDs flickering in menu.
Fixed an issue that could lead to a false positive/negative cut detection in some rare instances
Fixed pit exit cut block not immediately issuing a penalty/warning when triggered. (Currently affects Azure, Laguna Seca, and Long Beach)
PHYSICS & AI
Further updates to traction control system
Minor tire tread adjustments to GTE, GT3, Stock Car, P2, P3, P4 tires & all wet tires
Mclaren 720S GT3: Slightly stiffened default front suspension, adjusted diffuser center of pressure
Minor diffuser adjustments to Porsche GTE, GT3-R & Metalmoro AJR
Further AI callibration passes
Further reduction of AI pace while running off the ideal racing line
Revised Bathurst & Silverstone AI paths
Further increased AI Grip at Nurburgring (all modern track layouts)
TRACKS
Added seasonal foliage to Cadwell Park, Donington Park, Oulton Park, Snetterton
Updated Brands Hatch seasonal foliage
Brands Hatch seasonal texture update, to match with other brit track standards
Long Beach: Fixed pit lane exit penalty
VEHICLES
F-Ultimate: Fixed right mirror mapping issue
Automobilista 2 is available on Steam for the PC, along with the Ultimate Edition, the Season Pass bundle and all DLC content so far.
You can keep up with all the latest Automobilista 2 news, updates and DLC here. Or check out everything available already with our Automobilista 2 car list and Automobilista 2 track list.