There's something about fun futuristic arcade racing games being released at the moment as Rocket Rumble enters Steam Early access.
The new title from PixelNAUTS does stand out a little in a couple of ways as a party racing game with up to four player local split-screen racing and online multiplayer. The furry and feathered cartoon characters and graphics are fun, with interesting themed level designs and obstacles. And each of the three procedurally-generated tracks currently included mean they'll offer different layouts every time.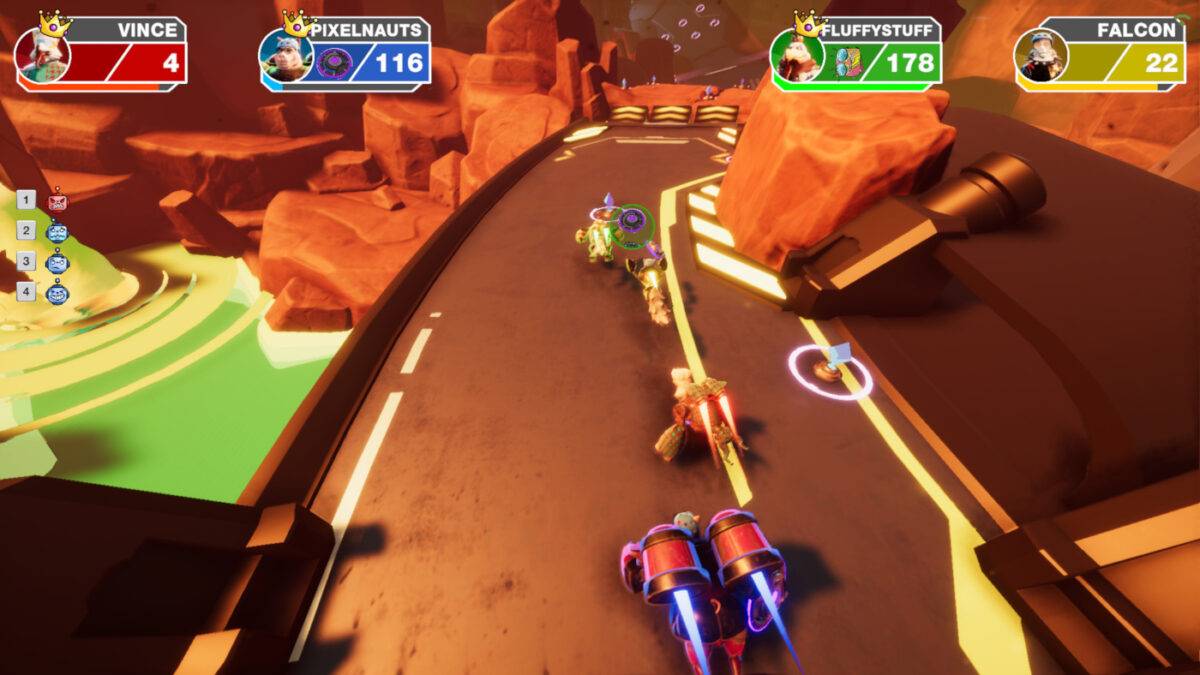 Having the tracks generated each time you race is a nice touch for a fun arcade racer, as it means one player can't get an advantage by hotlapping on their own to nail the optimal route. So everyone gets to compete on a more level playing field, no matter what experience they have of the game itself.
The three environments currently available include a robot-filled factory, an asteroid field, and the new Pirate Bay course which includes a pirate village, sunken ships, and Kraken-infested wreckage. Along with cannon fire and other obstacles to tackle.
The animal characters include a 'proud pig' named Bert, a friendly corgi called Pepper, and a sassy cat going by Ophelia, so that might appeal to younger racers. And the weapons include disks, bombs, tossing over players in the air with a Shockpack, and being able to inflate them with a Super-Sizer.
Rocket Rumble might make a nice break from more serious sim racing with friends and family. And it might have enough personality to stand out amongst the other futuristic racers appearing at the moment, including the PS4 digital release Ion Driver, and F-Zero styled Voidspeed Racer coming soon to the PC. Along with the heavily Wipeout influenced Pacer, which takes a much more serious approach.
Rocket Rumble enters Steam Early Access with a normal price of £7.19, but there's a launch discount ending on August 10th, 2021, with 10% off, making the price £6.47. And you can keep up with future Rocket Rumble news, updates and more, here.