One of the cars available for free gets some love with an rFactor 2 USF2000 PBR update released for the 2016 spec open wheeler.
First released for rFactor 2 back in November 2016, it uses a Van Diemen/Elan DP08 chassis, with power from a Mazda MZR 2 litre engine. With tuning from Elite Engines, it puts out 170hp and has a top speed around 150mph. And it's available with the choice of 5 speed sequential Championship class transmission or the 4-speed H-shift National class configuration.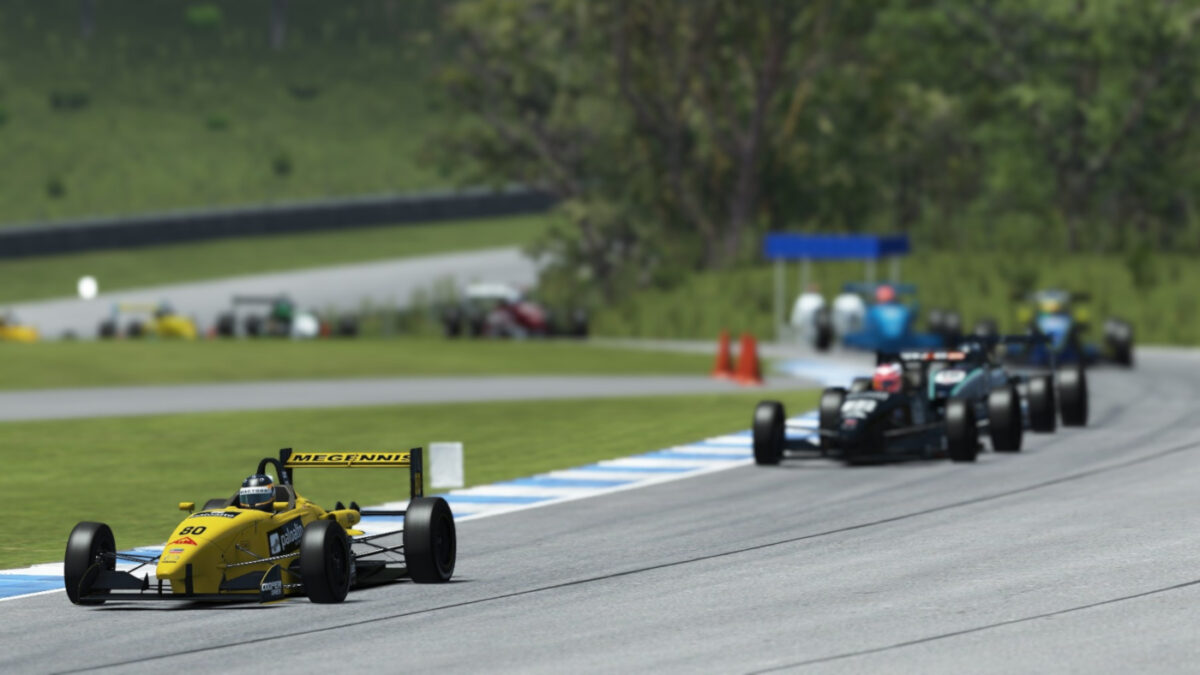 And after five years it's time for a refresh, which involved the Studio 397 art team reviewing, updating and ehancing almost every part of the car, including new textures, and the latest PBS shader technology. Plus there's a new driver model in the cockpit, along with new animations.
rFactor 2 USF2000 V2.24 Changelog:
All materials converted to PBR
New chassis textures
New engine textures 
New gearbox textures
New cockpit textures
New steering wheel textures
New tires textures
New brake callipers textures
New brake disc textures
Updated rims and blur textures
Added new driver model and new driver animation
Added new helmet
Added new helmet skins
Converted all car skins to PBR
Updated LODs
Added all new gloves
The updated version is available through the rFactor 2 USF2000 2016 Steam workshop page. And it's a good time to be an open wheel driver in rFactor, with the recent updates to the Formula Pro, and the free release of the Tatuus MSV F3-020 2020.
Keep up with all the latest rFactor 2 updates and news, here. Or check out the full rFactor 2 car list, and the rFactor 2 track list. Along with downloading the demo version for free via Steam, or buying rFactor 2 for the PC.