Second place was enough to see JMX Phantom win the 2021 Asia GT Endurance title at the season finale. The Suzuka 10 Hours was the decider for the 2021 GT World Challenge Asia Esports Endurance Series, which ran across eight rounds on Assetto Corsa Competizione.
Going into the last event, four teams were potentially able to win the championship. And the dominant drive of Andika Rama Maulana, Dillan Tan and Moreno Pratama for Legion of Racers converted pole position into a dominant race victory, which saw them lap the entire field in their Mercedes-AMG. But this wasn't enough to take the series.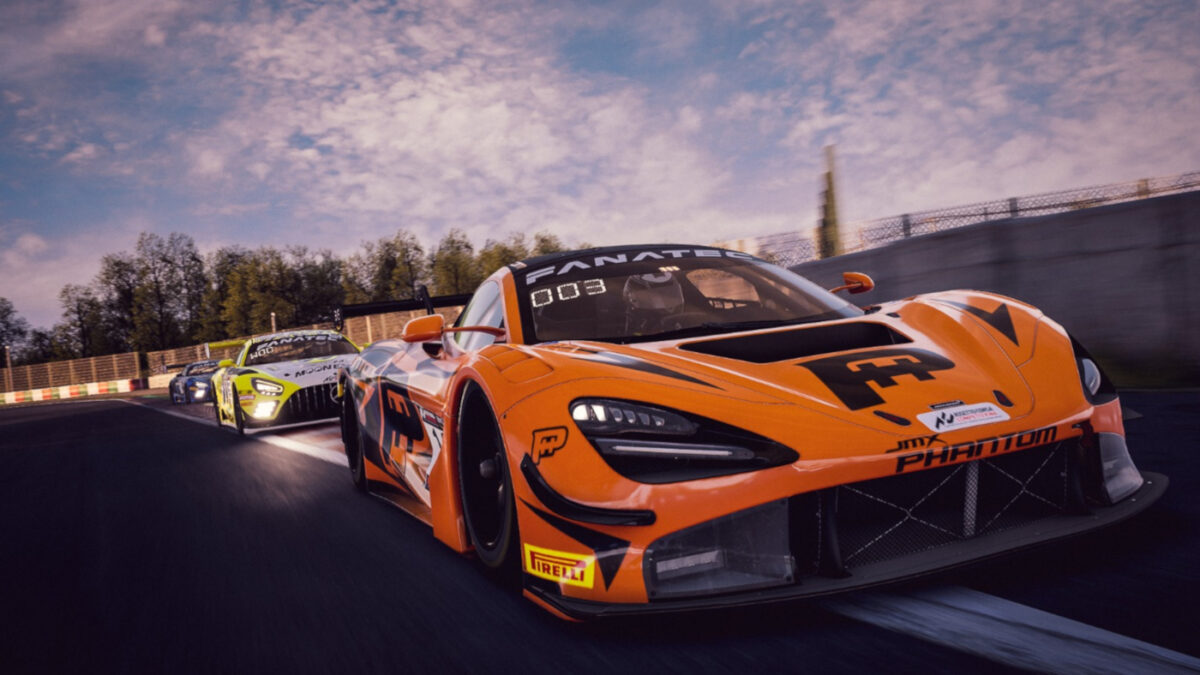 The JMX Phantom trio of Fadhli Rachmat, Presley Marton and Ferris Stanley qualified in second, and was involved in a battle for the podium positions with two other championship rivals – the second Legion of Racers car, and the Full Pace Racing team of KuiSheng Huang, QiChao Zhao and JiHao Hu. As time passed, the McLaren 720S of the JMX Phantom team was able to secure third, and then second, despite a drive-through penalty for abusing track limits. And this was enough for them to take the title by 3 points.
Third place went to the Full Pace Racing Ferrari, after the #88 Legion of Racers car (Damon Woods, Luis Moreno and Nigel Chuah) suffered a high speed crash at 130R and could only recover to fourth. Fifth were Kin Long Li, Yat Lam Law and Jonathan Wong for Wako's Fliptable Racing in their Aston Martin.
The series is organised by SRO Motorsports, alongside championships for Europe and America, and a separate British title.
Check out our racing esports coverage here, including all of the GT World Challenge Series, here. Along with all the latest Assetto Corsa Competizione news and updates for PC and console editions, here. And every piece of content available in our full Assetto Corsa Competizione Car List, and Assetto Corsa Competizione Track List.
Assetto Corsa Competizione is available as a digital download for the PC via Steam, the Xbox One via the Microsoft Store and the PS4 via the PlayStation Store. Or as a physical edition from Game or Amazon. The Xbox Season Pass is available here, and the PS4 Season Pass is here, for £19.99.