The first update has arrived from Kunos Simulazion in 2022 with Assetto Corsa Competizione Hotfix 1.8.9 released. It's a fairly small download for the GT World Challenge-based racing sim, covering off a few fixes. But it could help to make the game much more accessible for a bigger number of PC gamers.
The two interesting changes are that a 100Hz legacy option for FFB frequency has been added for people using older wheels, and there's a potential fix for compatibility issues if you're using an older GPU in your computer. So some people who may have had problems playing or enjoying Assetto Corsa Competizione will now be able to give it another try. And while it's inevitability a challenge for any developer to try and make their game work perfectly for everyone, it's always good to see them trying to let the widest possible range of people enjoy their efforts.
Aside from that, there are some small fixes for pitlane status, opponent invisibility and the user interface.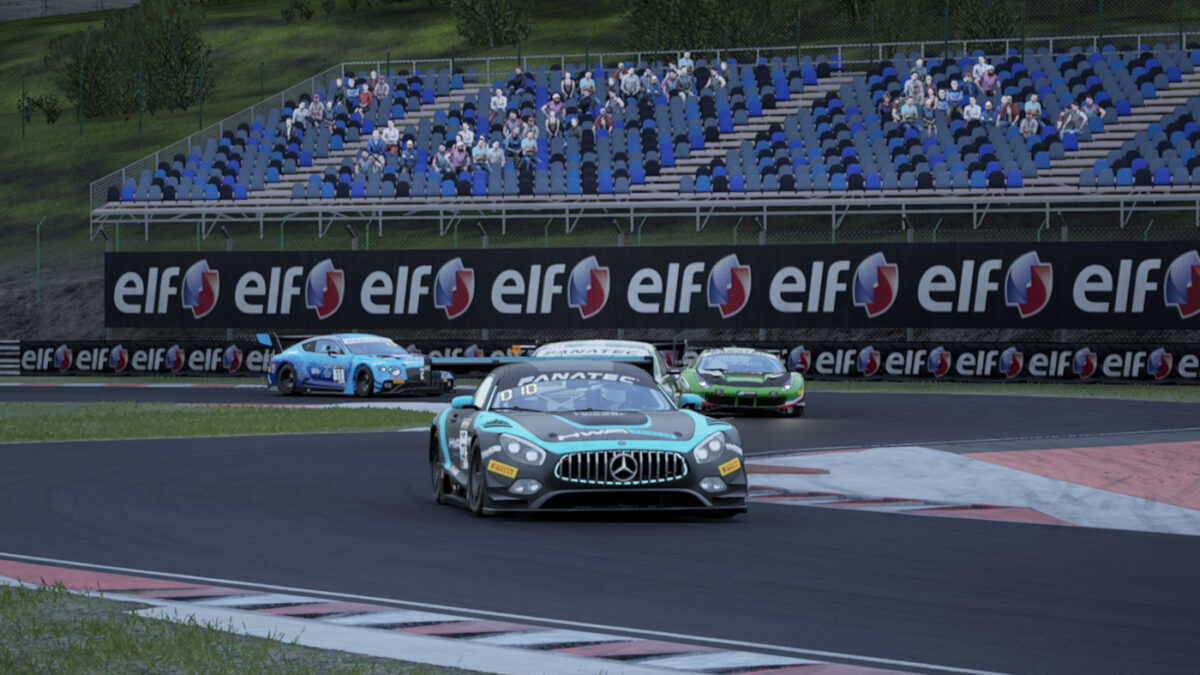 Obviously the PC-specific elements won't be carried across to any future console version updates, but the UI changes and fixes might be integrated into a future release.
Assetto Corsa Competizione Hotfix 1.8.9 Release Notes:
Potential fix for pitlane status and opponent invisibility getting stuck for opponent netcars in certain scenarios
Added 100Hz legacy option for FFB frequency for older wheels
Fixed an issue with mouse potentially stealing focus in the MFD and creating a double selection
Potential fix for compatibility with some older GPUs
Yellow flagged car on the track map now always shows on top
If you want to keep up with all the latest Assetto Corsa Competizione news and updates for PC and console editions, it's all right here. Along with every piece of content available in our full Assetto Corsa Competizione Car List, and Assetto Corsa Competizione Track List.
Assetto Corsa Competizione is available as a digital download for the PC via Steam, the Xbox One via the Microsoft Store and the PS4 via the PlayStation Store. Or as a physical edition from Game or Amazon. The Xbox Season Pass is available here, and the PS4 Season Pass is here, for £19.99.