With a 2022 Fanatec Esports GT Pro Series victory for Juncadella, and second place for Tommaso Mosca, the Akkodis ASP team-mates have taken a second double class victory and overall one-two this season.
As the real world GT racing was taking place at the Hockenheimring, which isn't currently available in Assetto Corsa Competizione, the eSports racing was held at Suzuka, with Mosca (Silver Class) claiming pole ahead of Daniel Juncadella (Pro Class) in the blue and yellow Mercedes AMGs. Behind them on the grid were Arthur Rougier (Pro) for Emil Frey Racing in the Lamborghini Huracan and Ezequiel Perez Companc (Silver) for Madpanda Motorsport in another Mercedes.
The Akkodis ASP pair led from start to finish, with Juncadella pitting early and managing to undercut his team-mate to move into the lead. And from there, the Spaniard edged away to his first overall sim racing victory by 7.3 seconds from Mosca, who was able to move up to second in the eSports Silver Class championship with this result, and a round left to race.
The overall third place was taken by Luca Ghiotto in the Audi Sport Team Tresor R8 LMS Evo, with the Team WRT Audi of Kelvin van der Linde in fourth, while Rougier finished fifth. The second place Silver Class driver was Companc, with a third Mercedes of Jannes Fittje finishing ninth overall for the Haupt Racing Team.
With just Round 5 left in the 2022 Fanatec Esports GT Pro Series to be held at Circuit de Barcelona Catalunya at the end of September, the absent Nicki Thiim is still the top scoring Pro Class driver for Beechdean AMR, with Akkodis ASP one point behind with Juncadella and Raffaele Marciello, and the Rowe Racing BMW M4 GT3 trio of Neil Verhagen, Max Hesse and Dan Harper in third.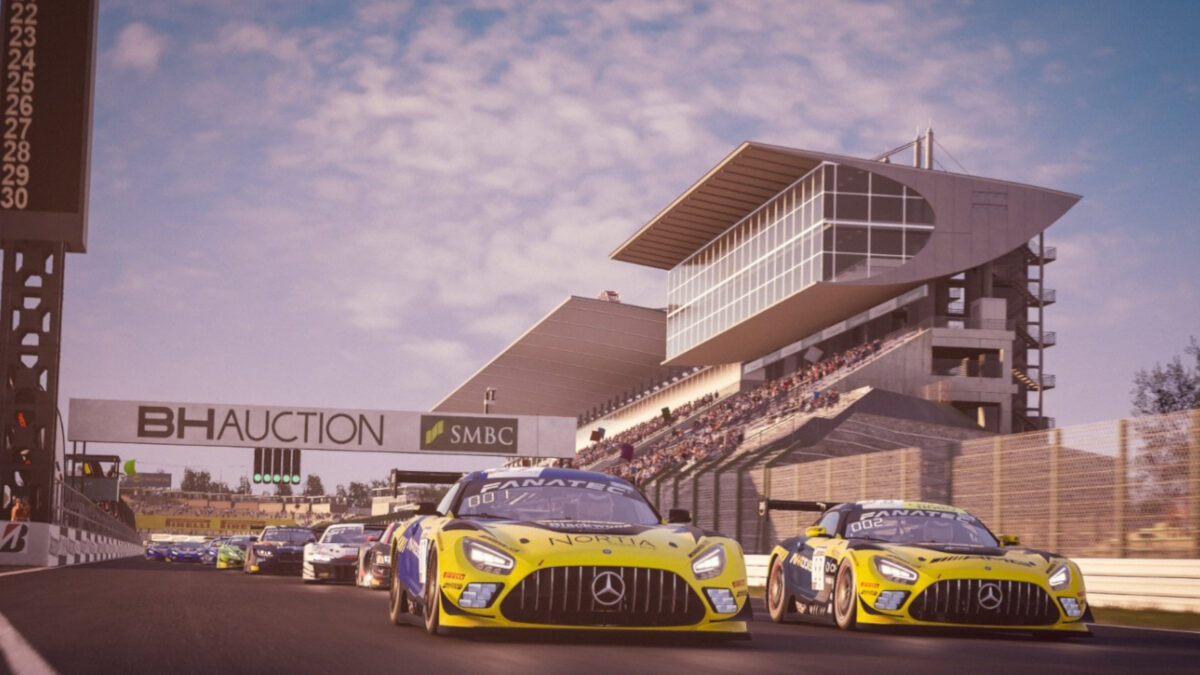 The Silver Class standings are headed by Alex Aka for Attempto Racing on 15 points, with Mosca in second keeping his title hopes alive for the final race on 10 points.
If you're not planning to travel to Spain for the final round of both the 2022 Fanatec GT World Challenge Europe and the Fanatec Esports GT Pro Series, you'll be able to watch it live via the GT World Youtube and SRO Motorsports Twitch channels.
You can keep up with all our latest racing Esports coverage, here. Along with all the latest Assetto Corsa Competizione news and updates for PC and console editions, here. And every piece of content available in our full Assetto Corsa Competizione Car List, and Assetto Corsa Competizione Track List.
ssetto Corsa Competizione is available as a digital download for the PC via Steam, the Xbox One via the Microsoft Store and the PS4 via the PlayStation Store. Or as a physical edition from Game or Amazon. The Xbox Season Pass is available here, and the PS4 Season Pass is here, for £19.99.