Future plans and imminent new content are both covered in the Automobilista 2 December 2022 Development Update shared by Reiza Studios after Christmas.
The first topic covered in the round-up is the DLC that was originally planned for the 2020-2022 period, and included in the Season pass and Premium Expansion Packs, which includes three new content drops scheduled for release before the end of the month, with the rest being polished off in the first half of 2023.
Supercars Pt1 featuring 3 road Supercars – December 2022
Brazilian Racing Legends Pt1 featuring 6 historical Grand Prix cars – December 2022
Historic Track Pack Pt1 featuring 3 historical tracks December 2022
Nürburgring Historic 1971 (part of Nürburgring DLC) – January 2023
Adrenaline Pack Pt1 – Q1 2023
6th Bonus Premium Track – Q1 2023
Racin´ USA Bonus Pack – Q2 2023
We'll let Reiza explain the rest in their own words…
Supercars Pt1
"Providing a wide range of driving experiences ranging from rental karts to racing trucks through F1 and GT cars both old and new is fundamentally what AMS2 is about, as each motor vehicle has its character and provide their own exhilarating experience.
Supercars and Hypercars – road legal cars designed for performance, with all the technology of the 21st century unbounded by restrictive technical regulations is one type of driving experience we hadn´t yet explored much. Over the last 10-15 years, these extreme sports cars have arguably taken over motorsports as the main source of automotive innovation, with manufacturers pulling all the stops to try bring to the market the best car money can buy. Each of these machines are unique in their own way – an expression of engineering creativity that can no longer be seen in top level motorsports. As such, they are unique to drive and thus fully warrant more coverage in AMS2.
With Supercars Pt1, we begin to give them their due space – despite the name, this pack features one Supercar and two bona fide Hypercars, each of them with their own design focus and performance envelope: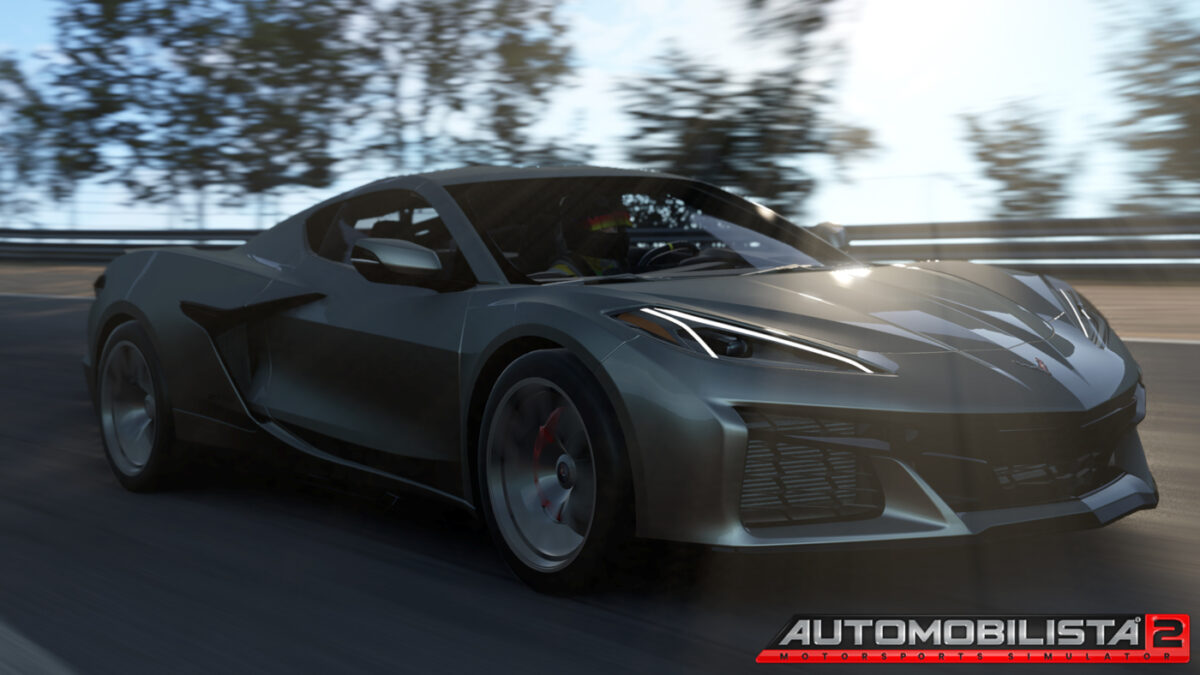 The Corvette C8 Z06 is GM´s latest reimagining of their classic sports car, and with its new mid-engine design powered by a 670 HP V8 it´s capable of delivering proper Supercar performance. Despite looking like a million bucks, it´s pricing is nowhere close to that as the Z06 is arguably the most reasonably priced Supercar on the market.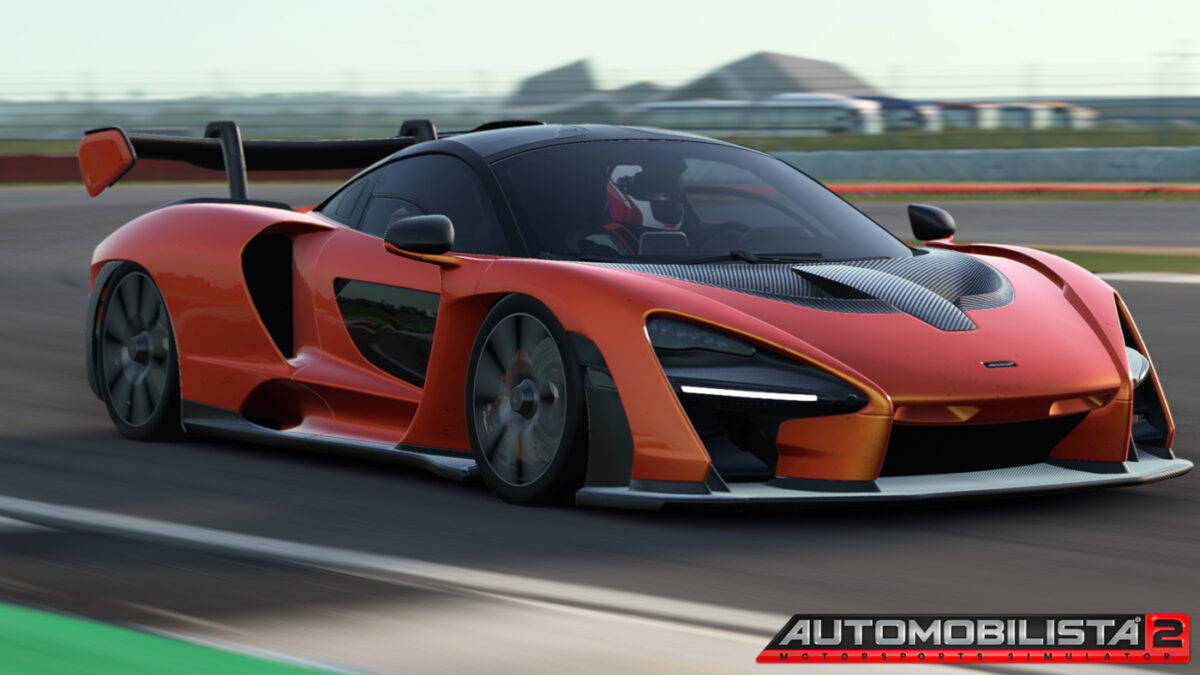 The McLaren Senna is a far more exclusive machine – this limited-production Hypecar by McLaren Automotive had only 500 models produced, all long sold out. McLaren's latest ultimate performance offering named after the McLaren driver for its uncompromising approach towards performance is a heavily aerodynamical machine weighing 1198kg, powered by a 4.0L V8 outputting 789 BHP, featuring active aerodynamic components and a range of electronic systems such as its e-diff, which is a brake based electronic differential optimizing the mechanical open differential into a proper performance diff – all properly modelled in AMS2.
Last but not least, the even more exclusive Brabham BT62, with only 70 units produced by Brabham Automotive to celebrate its 70 years heritage in racing. Weighing 972kg and powered by a 5.4L Ford V8 outputting 691 HP, this dedicated trackday car produces a whopping 1200kg of downforce. The in-game model is still receiving its final paintjob so no previews as of yet.
With the introduction of these new cars, the generic Street Cars class is getting split into 3 distinct classes – Sports Cars (currently featuring only the Camaro SS), Supercars (featuring the McLaren F1 LM, the Ultima GTR which are now joined by the Corvette C8), and Hypercars (featuring the McLaren Senna & Brabham BT62).
Pricing for this pack will be US$ 9.99 / 9.99€ / R$ 39,99, or the appropriate regional pricing is as proposed by Steam.
Brazilian Racing Legends
Brazilian Racing Legends is a DLC pack dedicated to completing AMS2 with all world championship winning cars in the hands of Brazilian drivers – Emerson Fittipaldi already had his Lotus 72E & McLaren M23 represented in the game, and with this pack 2 of Nelson Piquet´s 3 WDC cars, and all 3 Ayrton Senna McLaren-Hondas with which he won his titles are joining the roster of champions in AMS2.
As an extra special bonus, the mighty glorious black Lotus 98T from 1986 which Ayrton Senna ran with as an outside contender for the championship, winning 2 races and scoring 8 poles. If you are a historical Grand Prix fan like myself, it doesn´t get much better than this!
This project has been particularly special for us and has been literally years in the making – it features some of the greatest racing cars of all time, representing an era many of us first fell in love with motorsports.
Oldtimers may recall glimpses of the MP4/4 & MP4/6 already in our announcement teaser back in 2019 – naturally this has led to many enquiries as to when they would finally see the light of day in AMS2. We deliberately chose to hold them back until all the pieces were in place to allow us to make them proper justice, and that time has finally arrived.
The pack features the following cars:
Brabham BT49 Cosworth V8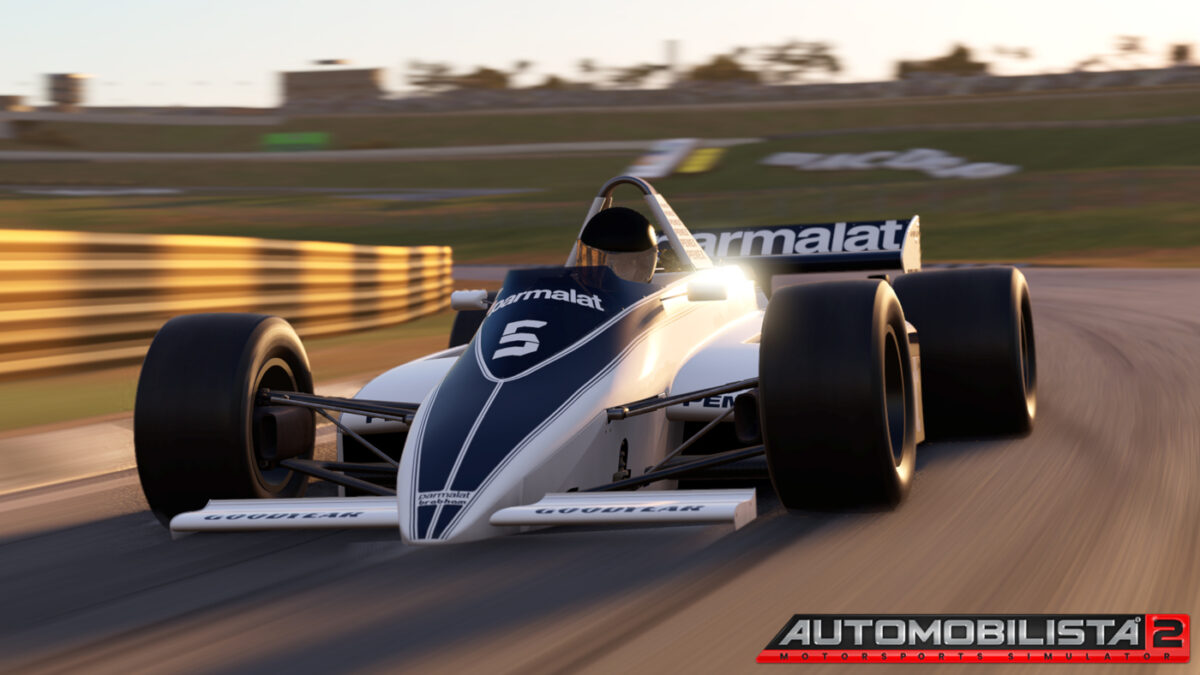 The Brabham BT49 is the car with which Nelson Piquet scored his first title in 1981, albeit in the C version of this car – we went with the 1980 version as it´s more befitting of the F-Retro Gen2 "ground effect" class
Brabham BT52 BMW I4 Turbo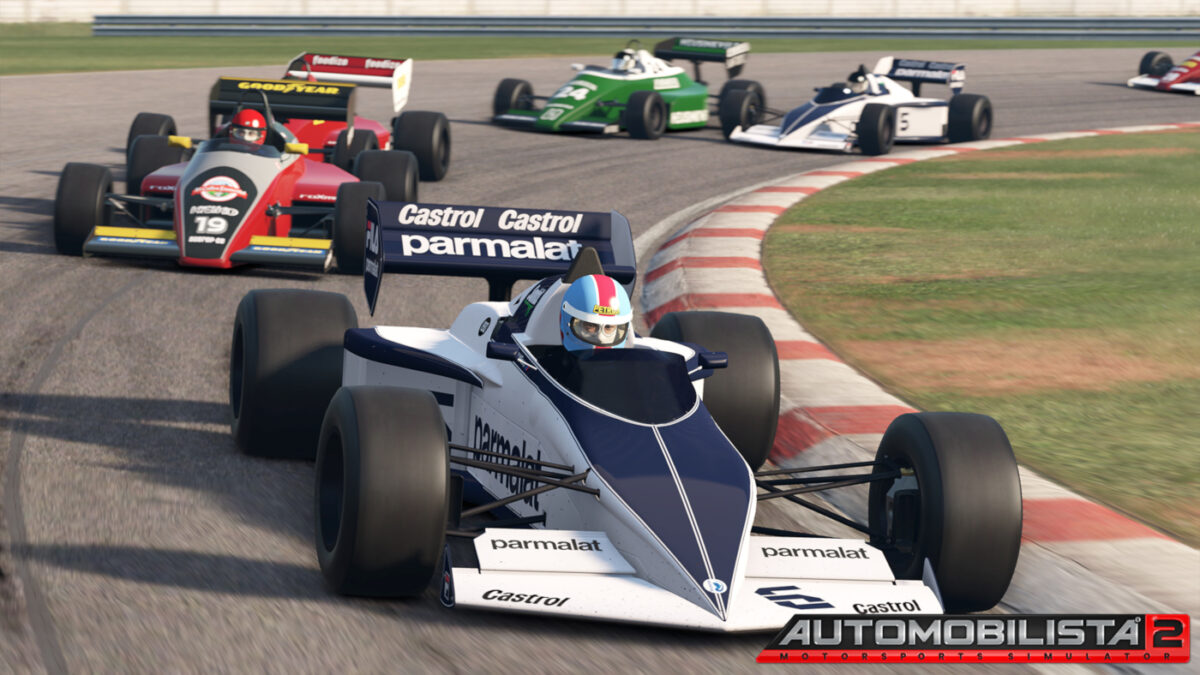 Definitely one the most unique looking F1 cars ever, the BT52 powered Nelson Piquet to his 2nd world championship in 1983 – power being the imperative word, as the BMW Turbo engine produced gobs of torque and allegedly could reach 1400hp in the dyno once the wastegate was removed – not really viable on the race track, but it could still deliver almost 900HP in qualifying trim.
Lotus 98T Renault V6 Turbo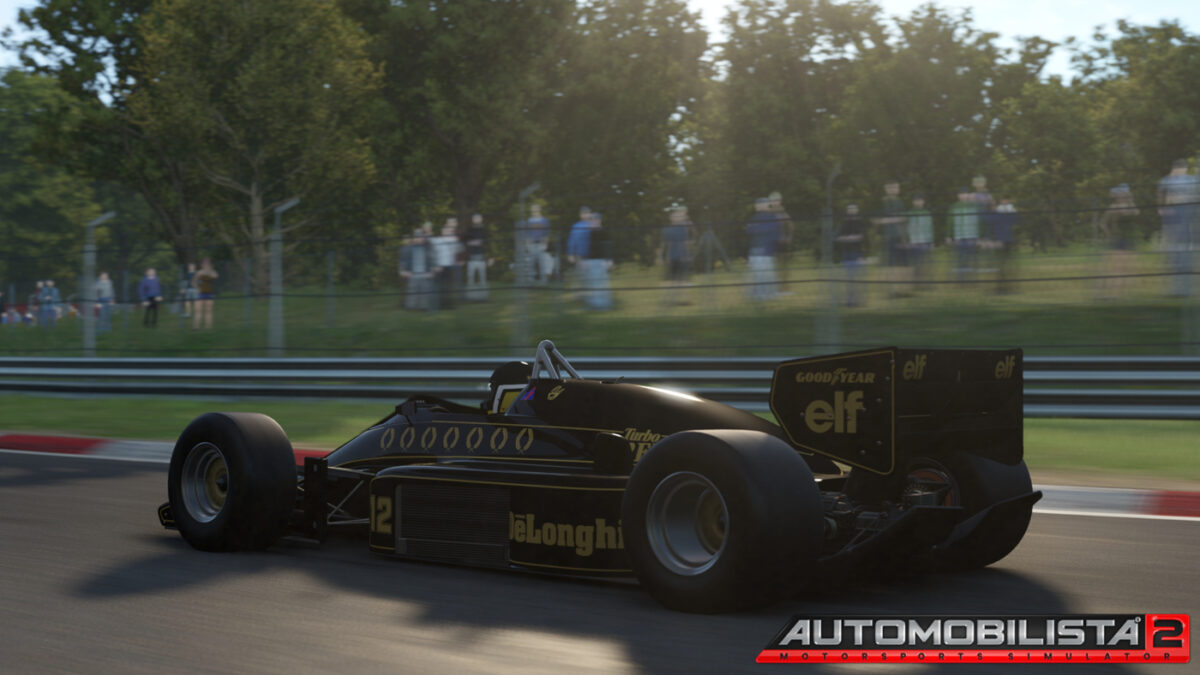 The iconic black Lotus 98T may not have won the championship, but it was one of Team Lotus last race-winning cars, with its Renault engine outputting north of 1200 HP in qualifying it was capable of dazzling speed in Senna´s hand specially in qualifying – in races the excessive fuel consumption often proved to be a handicap, but Senna remained as the 4th contender for the 1986 title all the way to the second to last race of the season.
McLaren MP4/4 Honda V6 Turbo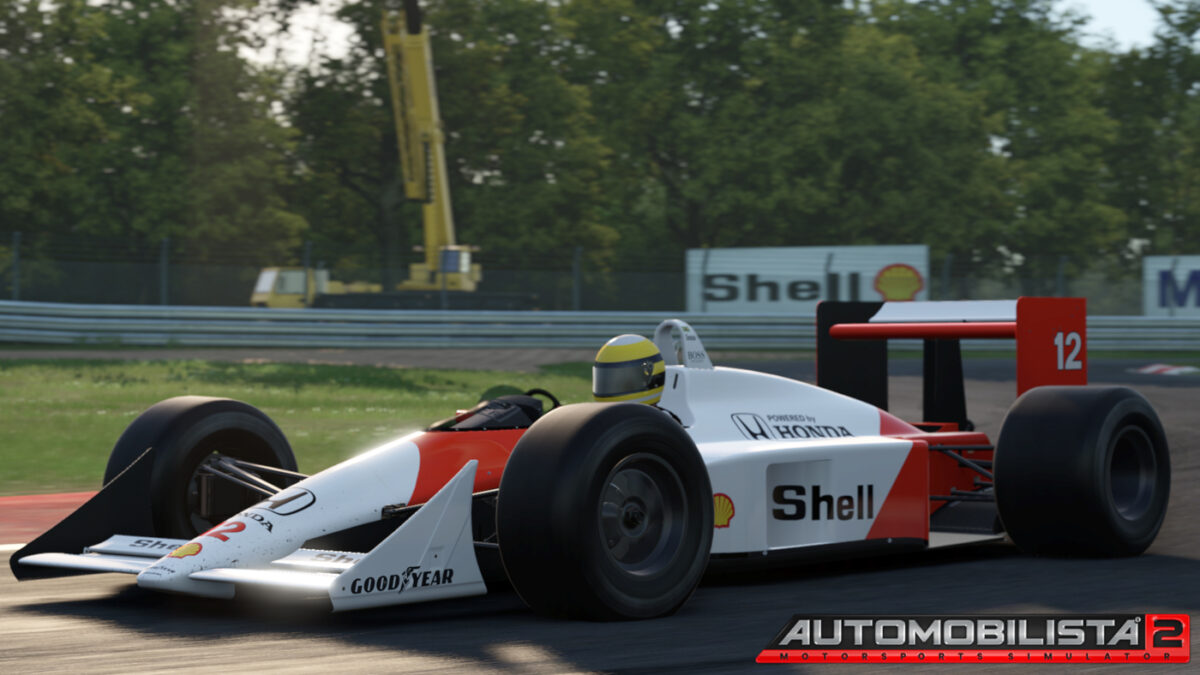 The all-conquering MP4/4 needs no introduction – arguably the most successful F1 car ever at the hands of two of the best drivers of all time, the MP4/4 was in a class of its own during the 1988 season. Albeit the restrictive turbo regulations that season ensured turbo engine outputs was way down from previous season, its low-profile streamlined design made other cars on the grid look distinctly outdated.
McLaren MP4/5B Honda V10
The B version of the MP4/5 that ran in 1989 was developed for the 1990 season, and in this car Senna took his second championship after a season-long battle with Prost´s Ferrari that culminated in their infamous collision at Suzuka.
McLaren was now powered by a Honda V10 engine, and while it was still the best engine on the grid the team hegemony was challenged by the more advanced Ferrari chassis.
McLaren MP4/6 Honda V12
For the 1991 season Honda decided to switch to a V12 engine, and although the package was good enough to net Senna 4 straight wins early on the season while Williams struggled with reliability woes, it soon became apparent the FW14 was way superior aerodynamically and its Renault V10 overall the better engine, forcing Senna and Mclaren to step up their game in order to hold back the charge from Mansell – by the end of the season they were again on the pace of their rivals, allowing Senna to fend off their challenge to score his 3rd world championship.
The MP4/6 is not only one of the most iconic F1 cars ever, the sound from the Honda V12 was like nothing else ever heard on a race track before or after – truly a sight and a sound to behold.
The cars are being added to their respective era appropriate F-Retro or F-Classic series. Important to highlight that with the addition of new cars, the number of F-Classic generations has been extended from 3 to 4 (with Gen4 being the old Gen3, and Gen3 being the new class to receive the MP4/5B).
Pricing for this pack will be US$ 14.99 / 14.99€ / R$ 49,99, or the appropriate regional pricing is as proposed by Steam.
Chasing Aural Nirvana
One of the great challenges in modelling historical machinery is the scarcity of good quality data and material. Unlike modern race cars, most race cars from the 70s/80s/90s don´t do a lot of running these days, and when they do it´s seldom at racing speed so opportunities to collect data and record them are almost non-existent – we are largely relying on extensive research to assemble a car that is representative of the real thing. Luckily, we managed to assemble enough information to be confident of the accuracy of our modelling of these racing jewels.
These cars are special in many ways, but none more so than their engine sounds – some of the most unique & exciting roars to ever damage racing fans´ eardrums, ranging from insane turbo-powered BMW I4s and Renault V6 engines delivering over 1000hp, to Honda´s melodic V10 and its unique sounding Honda V12 – if you have heard them even if just from a YouTube video, you´ll probably agree motorsports has seldom if ever sounded as exciting as this era of GP racing.
Our man Domagoj Lovric, Reiza´s jack-of-all-trades and lead audio designer who has been with the team for the last 11 years – having first joined us precisely to work on these cars after I found a YouTube video of him experimenting with them for an rF1 mod – was the man charged with the mission. The scarcity of quality recordings and relative inability to record them with modern equipment made the job extra difficult – we did manage to plug a recorder in a Lotus 98T back in 2019, but even that was of limited use as the rev band was so restricted. Dom spent years scrambling for the best material he could get his hands on, and bit by bit we got enough to create something truly representative.
Unfortunately, about two months ago and just as we hit crunch time for this pack, Dom suffered a health scare, and even though he´s on his way to a full recovery the condition and its treatment still has debilitating repercussions on his day-to-day. In these conditions Dom shouldn´t even be working, but he wouldn´t be deterred – he pushed on to conclude the work he began over a decade ago, and just in the past couple of days managed to deliver the results for two remaining cars – and they are nothing short of magnificent.
Unfortunately, previews were not greenlit in time for this update as Dom will tell you there are still things to improve and further polishing still to be done, as is always the case with development – despite that and all adversities, it´s fair to say the work of a decade has been successfully completed.
So here is our tribute to the commitment of a passionate developer, of the kind Reiza is lucky to have many. It highlights the best part of being a game dev – working in a team of diverse people with a range of different skillsets, and through their shared passion deliver a total that´s often more than the sum of the parts – for us, nothing beats the thrill of working on a given car or track for months if not years to try reproduce the magic of the real thing, until reaching the point at which it finally comes alive.
Historical Track Pack Pt1
Racing Historic cars on modern race tracks is alright – there´s no other option in the real world of course, and one would rather see these legendary machines in action than not. But race tracks have evolved in such a way over the decades to suit safety requirements and the development of the cars, that putting the older cars in them always seem somewhat anachronistic. These are machines that are at their best in their natural habitat: the circuits as they were during their respective eras, and for which they were designed.
One of the great things about sim racing is being able to do just that – bring a whole motorsports era back to life in virtual form. This is another core focus of AMS2, which already features one of the most extensive catalogues of historical cars and circuits. The Historical Track Pack Pt1 extends that catalogue with two very relevant tracks to the cars above, and another never before represented in a sim:
Cascais 1988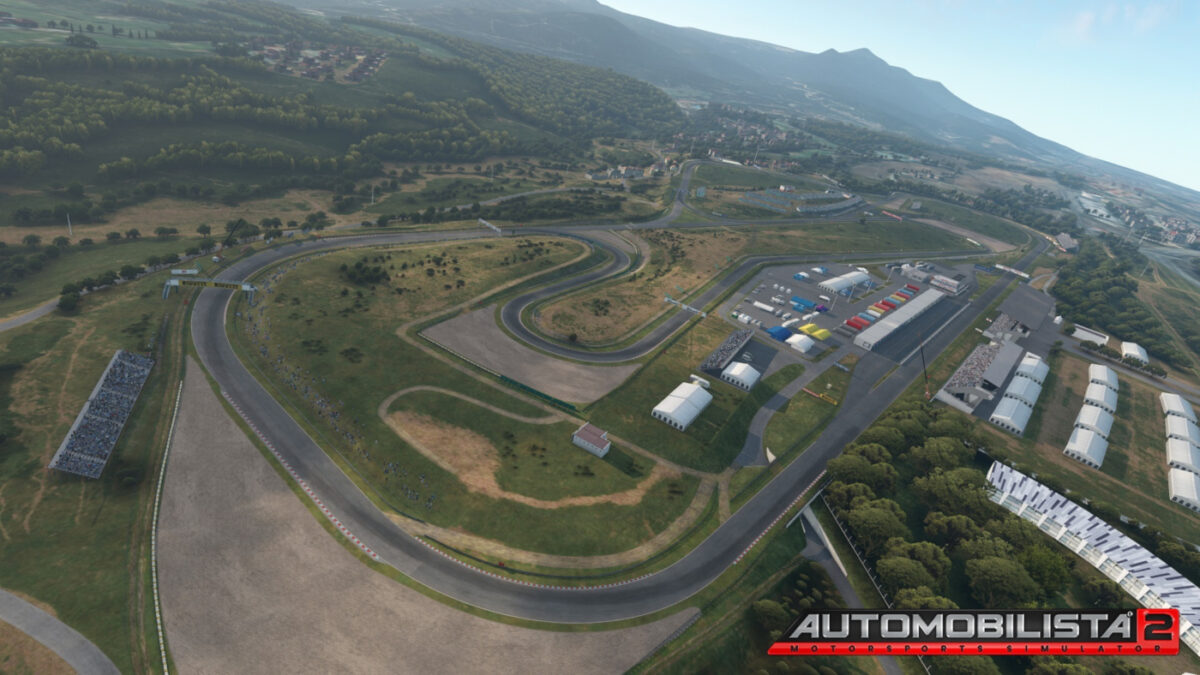 The modern circuit at Cascais which already features in AMS2 remains a unique track which has retained a lot of its historical character, but during the 80s and 90s it was magical – the run out of the Parabolica (with a faster profile then), down the long downhill straight to bring the car to top speed before launching itself into two high speed right-handers, all of which surrounded by very little run-off was a sight to behold.
This is the track where Ayrton Senna scored his first pole and won his first race in 1985 with the Lotus 97T in the pouring rain (which incidentally you can reproduce with our Real Weather system), and where his feud with teammate Alain Prost really started to developed during the 1988 race, as he squeezed Prost in his sister MP4/4 into the pit wall in a real hair-raising moment.
Jerez 1988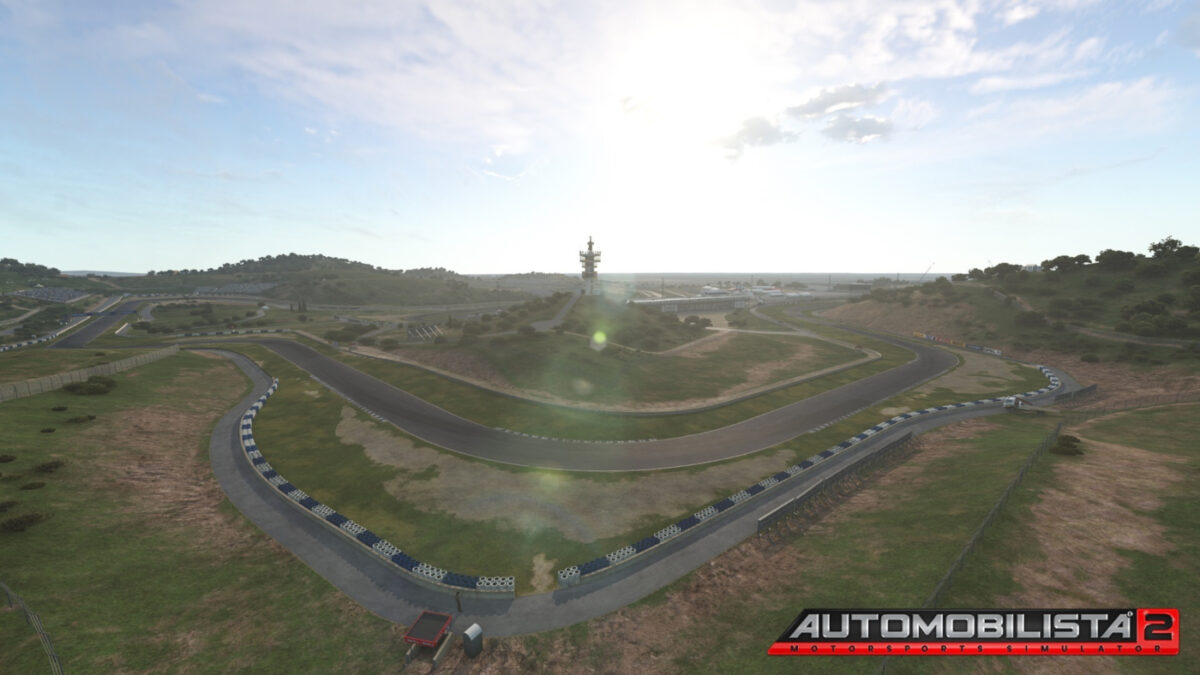 Similarly, to Cascais, the modern circuit of Jerez is already present in AMS2 and has preserved a lot of the character of the original layout. Back in 1988 however run-offs were a lot more limited, and the first sector had a sequence of left/right sweepers that looked dazzling from onboard footage.
Senna won at Jerez in 1986 with the Lotus 98T after barely holding back the late-charging Nigel Mansell for a photo finish; then again in 1989 to keep his WDC chances that year alive for the Suzuka showdown against Prost that followed. In 1990 he had to confront his fears in the aftermath of Martin Donnelly´s horrific practice crash in his way to a then unrivalled total of 50th pole position in only his 7th season of F1 with a thrilling lap that left most in the circuit in awe (look up for it on YouTube).
Racing is a very different and much safer sport these days – not only is that a very good thing, it´s been essential for the sport to survive into the 21st century. But taking the virtual McLaren MP4/5B around virtual Jerez as it was back then in AMS2 does help offer some appreciation for the distinct bravery these great men had to have to deliver the sport we love.
BATHURST 1983
The third track of this first Historical Track Pack offers something different from the previous two for a different type of racing altogether – the road through the hills of Mount Panorama today as it already features in AMS2 remains a fantastically dangerous challenge, but almost 40 years ago it was a different level of Australian insanity altogether – while the layout itself has remained largely the same over the years, the bumpy roads, high curbs and long segments without any wall or barrier separating the speeding cars from the surrounding hills, trees and light poles meant there was a lot more than glory relying on the driver´s precision.
Track modelling is in its final stages so no previews yet as of this time, but we expect to have it ready along the other two upon the pack´s release.
Pricing for this pack will be US$ 9.99 / 9.99€ / R$ 39,99, or the appropriate regional pricing is as proposed by Steam.
Nürburgring 1971
With the parallel development of four historical tracks coming to a head within the last few weeks of the year, it became clear we´d need to give our track team a bit more time to do them all justice – as a result the track that has kept some in the team busy throughout 2022 and that we´d hoped to deliver before the end of it sadly won´t quite make it in time.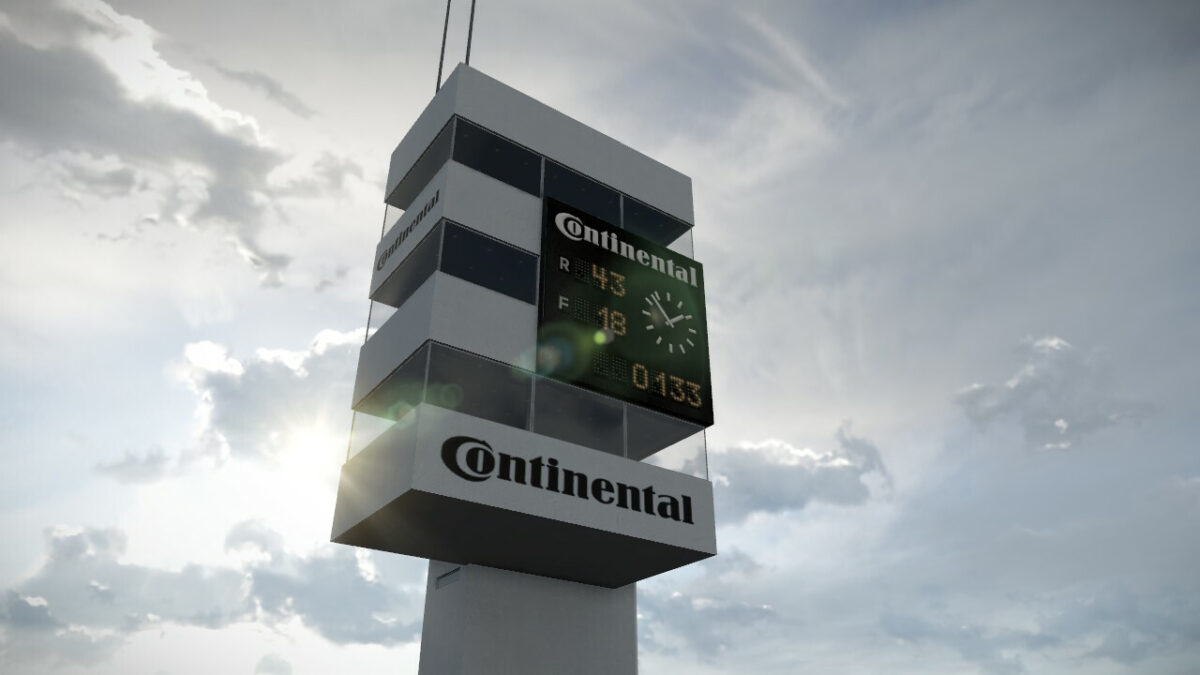 This project has proven specially demanding as not only there is a whole lot of track to model with somewhat scarce references, it also involves further reforming of the modern track mesh to iron out some of the remaining rough edges from the original mesh.
Historic Nürburgring along with the updated modern track will be in our first update of 2023, so a few more weeks of waiting kindly in order for this one, but you may rest assured the end result will make it well worth the wait.
Nissan Arrives to Automobilista 2!
It has been a long time coming, but Nissan is finally making their debut in AMS2 in the next update – the first batch of legendary NISMO cars bring new contenders to Group C, GT1 and GT3 classes.
The Group C contender was the Nissan R89C, developed in partnership with Lola, the R89C features a f1-style kevlar / carbon-fiber monocoque chassis and was equipped a twin turbo V8 producing up to 950 BHP. Sadly, the car suffered with poor reliability which meant it never quite came together as a top contender.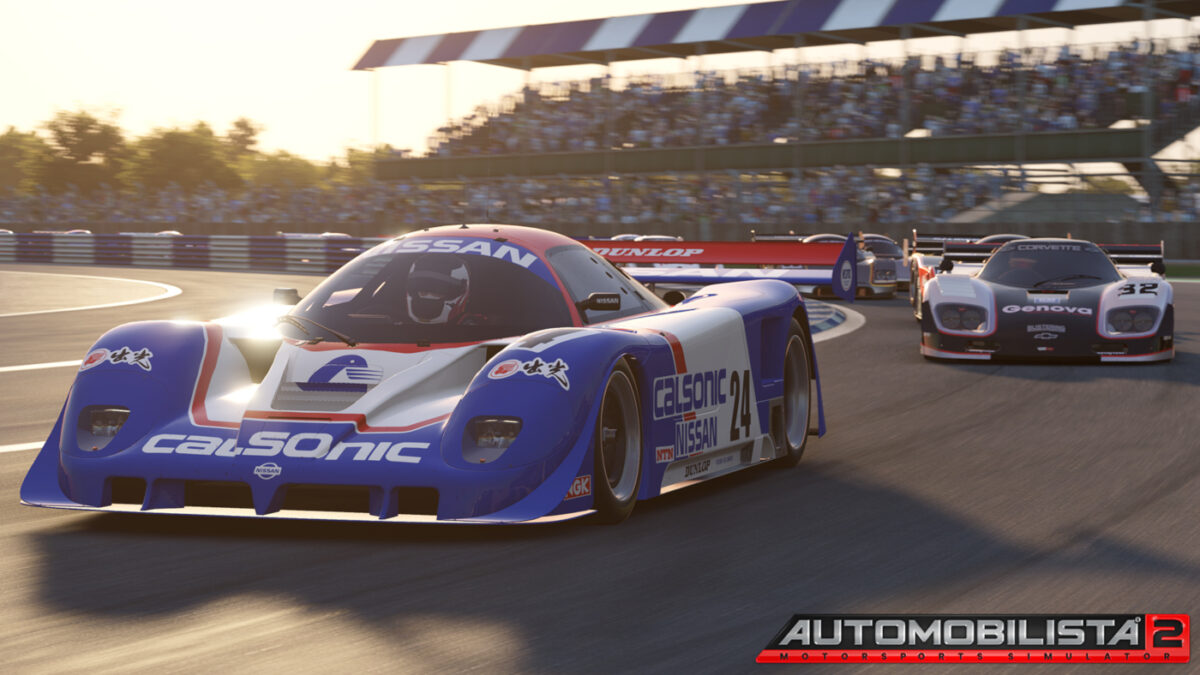 The Nissan R390 GT1 was produced to try bring Nissan back to Le Mans glory – powered by a twin-turbocharged V8 outputting 640HP, the car proved competitive specially in races, albeit not quite enough to knock off Porsche from the top spot at Le Mans or stop the Mercedes GT1 championship dominance in 1998.
Finally, the 2017 Nissan GT-R GT3, the race version of the ever-popular GT-R line becomes the 5th contender in AMS2 GT3 class.
Further Game Developments
As always, it´s not all about new content – the next update brings another set of substantial improvements to the game.
First on the list is a new option to Adjust Pit Speed Limit – as of V1.4.5.0, users will be able to adjust the pit speed to whatever they want it to be – 100 km/h as per F1 rules, 60km/h as in Brazilian Stock Car or anything in between, below and above it – including unlimited as it used to be in the crazy old days.
Another new option is the introduction of Motorsports Presets, allowing users to quickly pick the appropriate rules preset for the class they intend to run (or even mix and match them if they so prefer).
While generally Physics have remained stable as per the plan to concentrate big physics developments into major milestone updates, the arrival of Supercars has led to a substantial improvement to modern all-weather tires they run on, while the flood of new historic GP cars have called for some revisions to F-Retros and F-Classics to keep cars in those classes to the standard of new ones – these revisions include more advanced modelling of the fan system in the Brabham BT46B.
Force Feedback has likewise remained largely unchanged, but the FFB values for various cars have been extensively refined, adjusting levels of clipping & smoothing, ramp, scrub, skid effects to a more cohesive standard.
We are also introducing further Advanced Mechanical Damage Modelling developments – AMDM is now modelled for every class in the game. Further developments to the system itself include scaled failures, which works similarly to tire and fuel consumption scales and allow for accelerated failure rates in shorter races – you may also just choose to sync it to whatever the race distance is set to, and failure rates will scale appropriately.
We have introduced the possibility of aerodynamic failures in open wheelers, so now drivers may lose front or rear wing if he/she insists on driving on at racing speed with a damaged wing. We've also further developed the logic and stress required to cause a damaged wheel to come off the car.
On the car art front, we have added support for new cockpit display functionalities to better represent the info seen in their real counterparts – these include Traction Control & ABS settings in the dashboard, or more specific displays such as the wheel slip LEDs in the Porsche GTE.
V1.4.5.0 also brings further valuable AI Developments, once again focusing on improving their ability to race against each other and run the appropriate pitstop strategy in longer races. Tracks have been adjusted to minimize the chances they will run over high curbs in historical tracks, and their behavior generally should look more natural and less prone to jerky movements.
A final bonus AI development is that it will now be possible to have DLC cars as AI opponents within a class even if you don´t own the content.
Looking Forward to the New Year
We are still working on our complete dev plan for 2023, but a few bullet points are already well defined:
Multiplayer is still an area users have been urging for further improvements on, and we´ve been spending a lot of time over the last few months looking for the structural reforms needed for a more robust multiplayer experience – although not many fruits have come from it yet, we´re confident we have learned enough to achieve some significant progress over the course of 2023 – once we do, offering scheduled races will be the logical next step (we are already experimenting with it in Beta).
On the Content front, the Adrenaline Pack DLC will bring dirt track & rallycross racing for aMS2 along with other types of extreme motorsports, bringing some new dimensions to the sim.
2023 is looking to be an exciting year for Endurance Racing, and AMS2 will reflect that with further development to endurance gameplay features and some exciting endurance content
Modding Support – As has been stated from the beginning, AMS2 and the Madness engine were not designed as a modding platform but that does not mean modding isn´t welcome – we are aware how critical modding is for the longevity of any game, and we are pleased to see that some intrepid modders are already taking on the challenge, with some success cases beginning to pop up.
Because the game was not designed as a modding platform, both creating and installing mods for AMS2 still is a somewhat cumbersome process, and while it´s unlikely it will ever be as smooth as other platforms designed for that purpose, we are looking into some achievable measures to try at least reduce some of those difficulties, and also plan on offering some resources / information for serious modding teams looking to bring their scratch-made content to the sim. We will also soon offer an AMS2 Modding subforum for users to share info and resources for modding in AMS2.
Career Mode is another project we will begin to flesh out in 2023 – as we had announced from the very beginning, an elaborate Career Mode is the final destination project for AMS2 – it has to come towards the end of its dev cycle as we need all relevant cars and tracks to be in place for our concept to work. Whether we will cover it all in 2023 remains to be seen, but we´ll certainly be dedicating some time turning our very exciting concept into reality.
A reminder that the Steam Christmas sale is currently on, featuring AMS2, AMS1 & all their DLCs with some of their best discounts yet – if you don´t yet own everything and is looking to secure all goodies covered in this dev update, this is a great time to score them.
That covers our final 2022 round-up folks – we hope this and our upcoming releases prove worth the wait and help fill your holidays with some exciting sim racing!
We´d like to take the opportunity to wish all our users Happy Holidays, and as always our sincere thank you for your enduring support and patience along the ride that AMS2 development has been over almost 3 years now – we´ll resume pushing flat out in 2023 to try make it even better than 2022!"
The ORD TL:DR
Obviously, the new content is all fairly exciting, particularly the Lotus 98T which is a car I've been obsessed with since watching it race on TV in the 1980s. And it's impressive to see a developer remain committed to releasing content originally previewed years ago, and which involved more than a decade of work.
But possibly more exciting as a sim racer are the bullet points almost hidden at the end of the update for 2023 plans around Multiplayer and Modding. Scheduled races will finally make it easier to enjoy online racing with larger grids of cars, and it's obviously been successful for the likes of both iRacing, and RaceRoom since it was introduced.
And the prospect of third party Mod content is interesting, especially given the ongoing longevity of Assetto Corsa for that exact reason. Too often, developers will avoid learning from the successful features of similar titles, but scheduled racing and modded cars or tracks definitely have the potential to expand the AMS2 playerbase, and provide more reasons to fire it up rather than other sims.
Personally, the Career mode isn't as interesting, but there are certainly some sim racers who prefer single player experiences. And while dirt track and rallycross can be found elsewhere, I have a personal hope that Reiza might continue their historical releases with classic rallycross from the 1980s and 1990s. If they offer the Group B rally exiles like the Ford RS200 and Metro 6R4 and original circuits like Lydden Hill and Brands Hatch, then I'll be very happy indeed.
You can find Automobilista and DLC for the PC on Steam, here. And you can shop for Automobilista 2 and all DLC for the PC, via Steam, here. Keep up with all the latest Automobilista 2 news, updates and DLC here. Or check out everything available already with our Automobilista 2 car list and Automobilista 2 track list.