While many sim racers will debate the merits of virtual reality versus triple screens, the choice will be coming to PS5 consoles with Gran Turismo 7 confirmed for the PlayStation VR2 launch in February 2023.
The news was revealed by Sony Interactive Entertainment president and CEO Jim Ryan in a 2023 CES conference which also shared news on the new Gran Turismo movie. And included gameplay footage of a race at Road Atlanta in GR.1 cars.
Although Gran Turismo Sport featured limited support for the original PlayStation VR hardware, this time Ryan stated "PSCR2 players will be able to experience the game like never before", suggesting full integration between Gran Turismo 7 and the new hardware. And you'll get a free update to the game in the next six weeks to add the required functionality before the February 22nd launch date.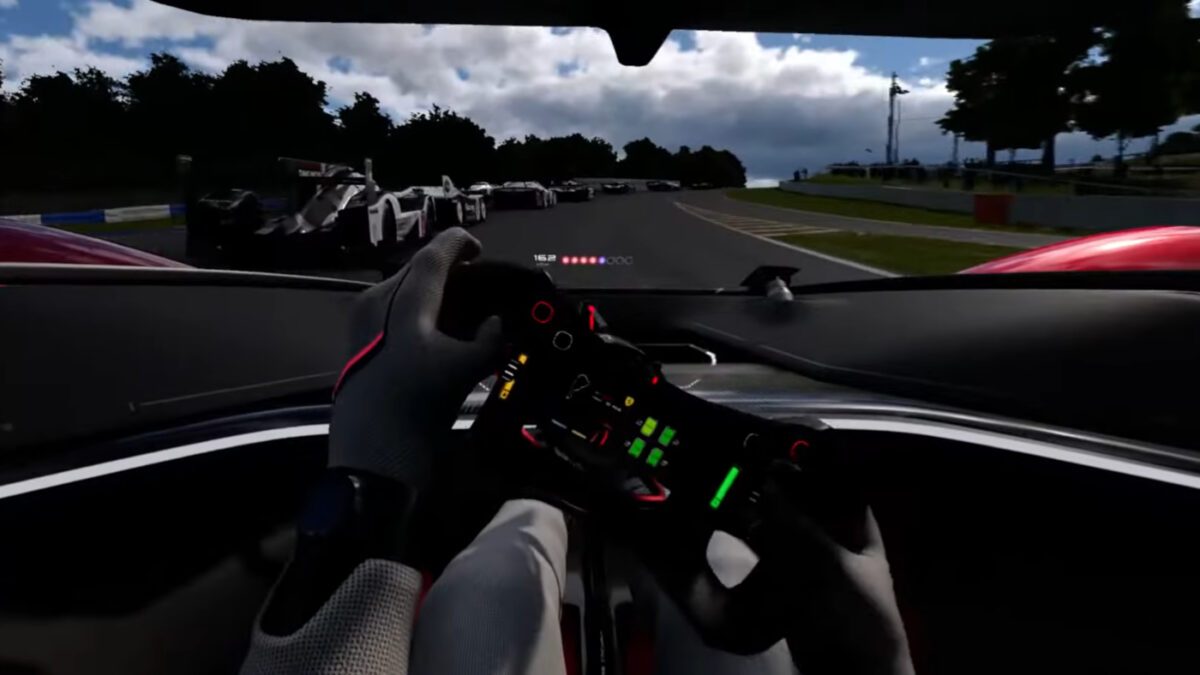 Racing in GT Sport using the original PSVR limited you to just one opponent, but the footage of the Ferrari Vision Gran Turismo shows a total field of at least 12 cars. Which means you can actually enjoy proper racing in VR on a PlayStation 5.
We'll have to wait for further news to see how deeply integrated the PlayStation VR 2 functionality will be, and what the maximum car number will be set as. But we do know Gran Turismo 7 is one of more than 30 games that will be supporting the new headset and controls, which are currently available for pre-order at a cost of £529.00.
You'll get a pair of VR2 Sense controllers and stereo headphones fitted directly to the headset which offers 4000 x 2040 pixels (2000 x 2040 per eye) in HRD with a 120Hz refresh rate in VR mode (or 1080p HDR in Cinematic mode), and features including controller and eye tracking, 3D audio and more. So it's a sizeable investment, but an equally big jump in functionality over the previous VR solution.
Keep up all the latest news on Gran Turismo 7 or check out the latest reveals in our Gran Turismo 7 car list and the Gran Turismo 7 track list. You can obviously buy Gran Turismo 7 from the PlayStation Store or pick up physical copies from retailers including Game and Amazon.